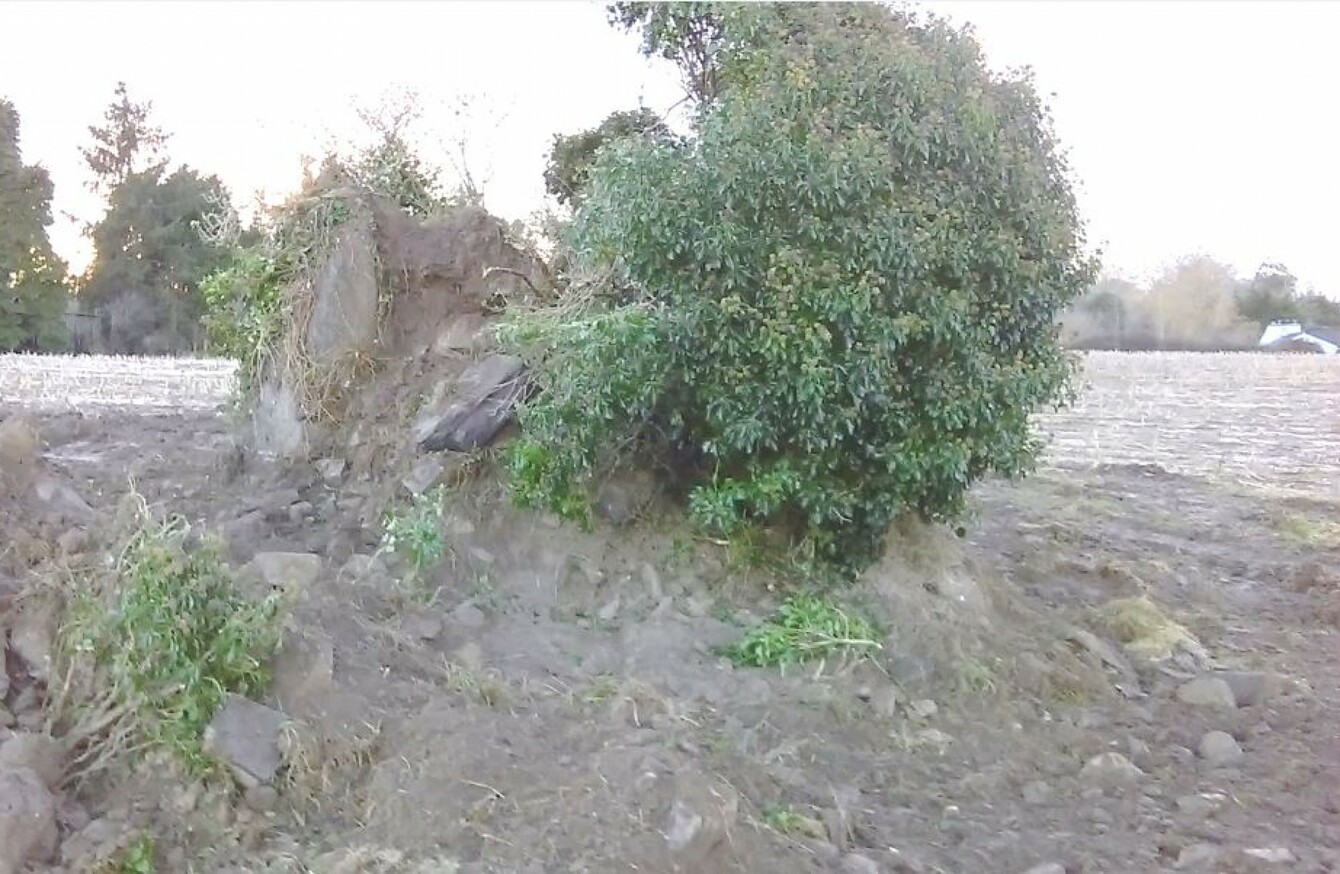 A NEARLY 4,000-year-old dolmen in County Wicklow was badly damaged during land clearance works.
The Grave of the Princesses is protected monument, but land clearance at its base has caused damage. Locals say that the soil would have contained Bronze Age artefacts.
A statement from the Brittas Bay Tourism Association says that the dolmen is one of just four in eastern Ireland.
"Archaeologists say that the burial is likely to still be there as it has never been archaeologically dug. Known locally as the Grave of the Princess as local folklore says a Celtic princess is buried there.
"Our monuments are not safe… This exposes a disregard and even possible contempt for this part of our ancient heritage and the state body that protects it."
The group has written to the Minister for Arts asking for a review of the penalties involved in damaging such a site. At present, landowners can claim accidental damage or they have insufficient assets or have a low income to avoid reinstatement costs.
The Brittas Bay community are shocked and saddened at this damage and hopefully the National Monument Service will be able to reinstate the dolmen as it was before.
"It is sad that a national monument is damaged and especially a dolmen an iconic national symbol."