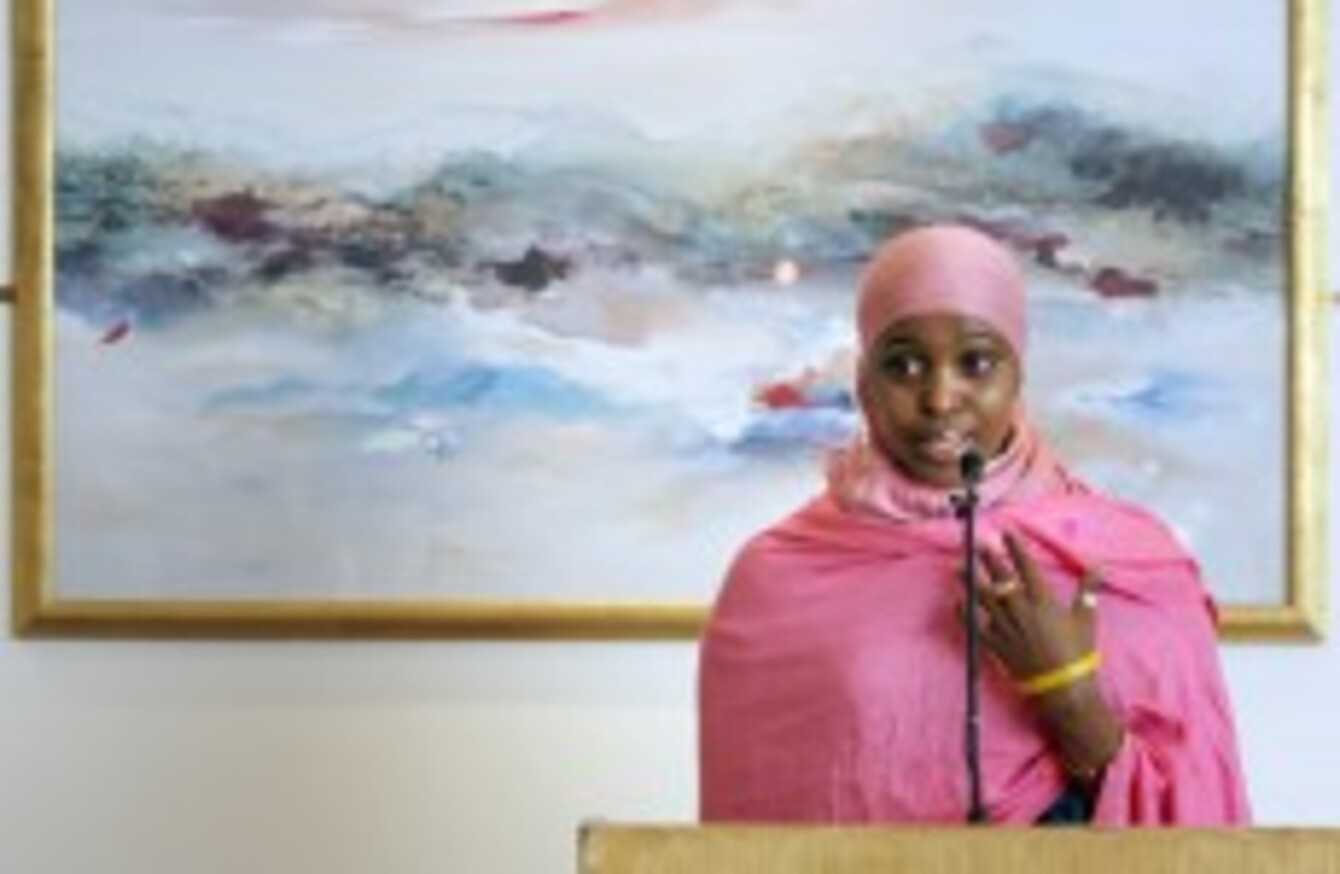 Anti-FGM campaigner Ifrah Ahmed speaking at a seminar in Dublin last year
Image: Mark Stedman/Photocall Ireland
Anti-FGM campaigner Ifrah Ahmed speaking at a seminar in Dublin last year
Image: Mark Stedman/Photocall Ireland
MORE THAN 3,000 women living in Ireland have been subjected to female genital mutilation, a Fine Gael TD has said as the Government moved to crack down on the practice.
Jerry Buttimer said FGM was widely perceived as "something that happens in other countries", but in fact it was a procedure affecting women and children in Ireland.
He was speaking as the Female Genital Mutilation Bill neared its final stages in the Dáil. The new legislation will categorise FGM as a distinct offence, and also ban the removal of girls or women from Ireland for the purpose of genital mutilation.
"Estimates indicate that 3,170 women living in Ireland have been subjected to the procedure," Buttimer said. "The Government and the State have a duty to act to protect women and children living here who might be exposed to the practice."
Buttimer, who chairs the Dáil Select Committee on Health and Children, said Ireland would be contributing to the fight against a worldwide problem.
Globally, between 100 and 140 million girls and women have undergone FGM. It is prevalent in certain regions and cultures and the reasons used to supposedly explain the practice include sexuality, marriageability, economics, tradition and religion.
He added that raising awareness of the issue would begin to change attitudes, saying: "We can cause people to reconsider what they may otherwise have accepted as normal practice."
The legislation has now passed committee stage and will return to the Dáil to be voted on by TDs.