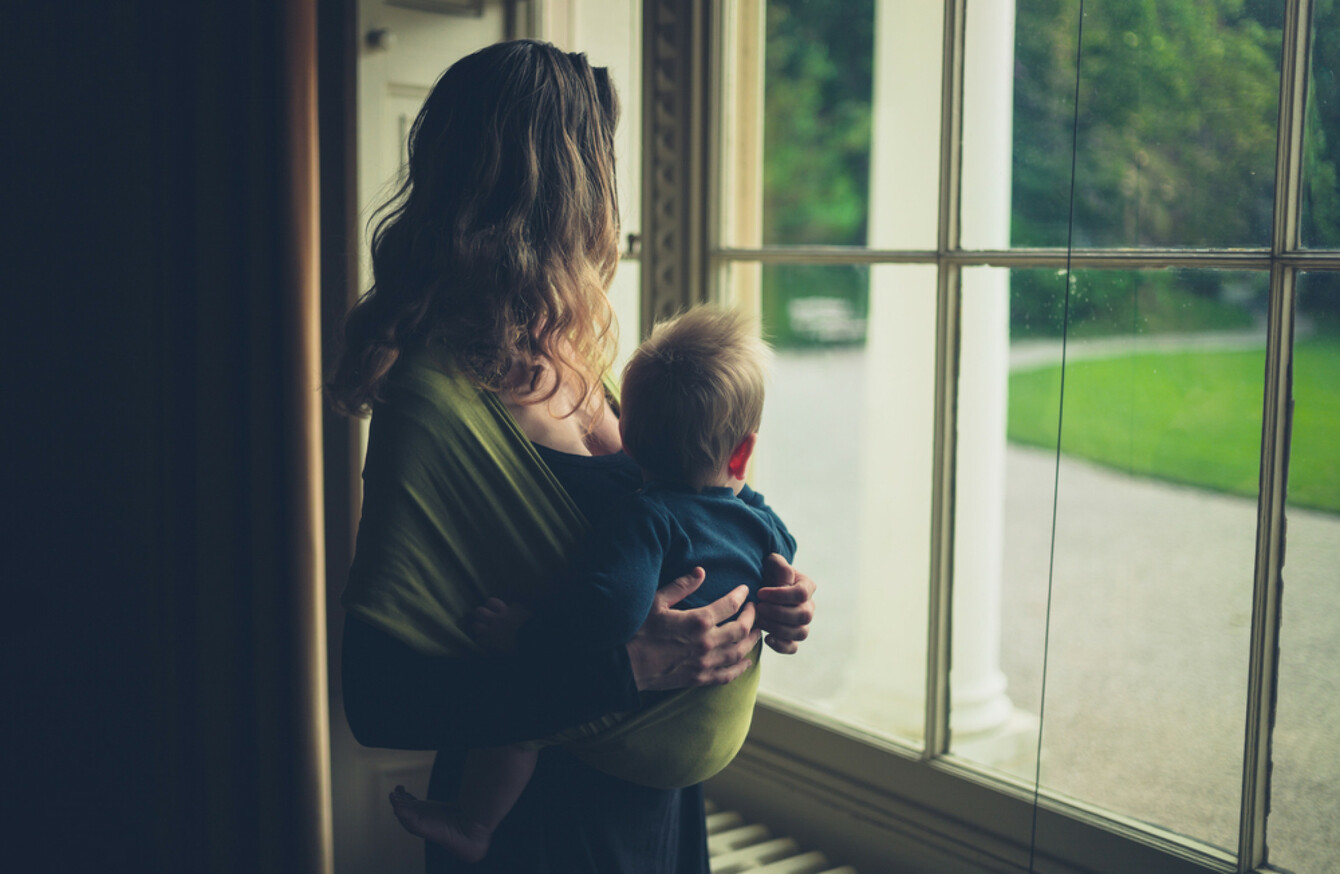 Image: Lolostock via Shutterstock
Image: Lolostock via Shutterstock
THE IMMEDIATE CONCERN for many Irish-based mothers after being diagnosed with HIV was for their babies and children, rather than themselves, a new study has found.
Over 8,000 people have been diagnosed with HIV in Ireland since testing began in the early 1980s. According to data released in 2017, 508 people in Ireland were newly diagnosed with HIV.
Approximately a quarter of those diagnosed were female, mostly aged under 45 and who may be mothers or pregnant when diagnosed.
In total, 11 women, five from Ireland, five from Africa and one from Europe were interviewed for the narrative based report, Frozen in a Moment of Time: The Experiences of Mothers Being Diagnosed with HIV Infection. Among them, they had 21 children, ranging in age from preschool children to adults.
The mothers and mothers-to-be outlined their worries about the possibility of infecting their children. Some of the women were diagnosed with HIV antenatally, before they had their babies.
In this study, prior to their HIV diagnosis, most of the women did not perceive themselves to be at high-risk for contracting the condition. This was due to a shared belief that they did not fit the stereotypical profile of those who contract HIV or a belief that they were in a low-risk category.
Preventing transmission
Suzi, a mother of one, who received her diagnosis in the late 2000s, described what led to her having a HIV test.
"I got herpes and I went to the hospital, at the same time they told me I am HIV-positive. It was a shock, you know, I was in shock, I could never think, you know, I could get it," she said.
The report outlined that it was clear that Suzi didn't anticipate her diagnosis, although 31% of newly diagnosed individuals in Ireland also had a history of another STI.
For many women diagnosed antenatally, before they had their babies, an emphasis on preventing further HIV infections meant they had to come to terms with their new diagnosis while dealing with interventions and medications to prevent their child from being infected.
It must be noted that during these pregnancies, some of the women were prescribed with antiretroviral therapy (ART), a medication which helps to make HIV undetectable. People on effective HIV treatment cannot pass on the virus.
A person living with HIV is considered to have an undetectable viral count when the medication taken has brought the level of HIV in their body to such a low level that it cannot be detected in a blood test.
Regardless of this fact, the women were still concerned about the risk of transmitting HIV.
Rose, an African-origin mother of two, spoke about her diagnosis in the late 2000s when she had not been in Ireland for a long time.
"When I was eight months pregnant, then I found out I was HIV positive. It was a shock and I was on my own, no family, and my ex-husband just neglected me, so it was a nightmare," she said.
My fear was what if the baby had HIV. When I had my daughter, thank god, she was HIV negative.
Similarly, Joanne, an Irish mother of one son, knew her boyfriend had HIV when she became pregnant. She spoke about her worries while newly diagnosed and pregnant.
"I knew as soon as I was pregnant, I was always worried about the baby catching the disease. That's what my most concerns were about and I had to get a drip in my arm throughout labour, just to make sure the baby still didn't get it," she said.
After he was born, every time he got a sniffle or a cold, it was terrifying thinking he had it, but I never thought [of] myself, it was just him I was worried about.
Child-centred concerns
Another significant finding was how child-centred the women were. Most of those who took part in the study were anxious to find out their child's HIV status. Few of the participants talked about personal responses following the diagnosis because their immediate worries were that they could have infected their children with HIV.
This signified a "moment of being frozen in time", which could not be overcome until the HIV status of their children was known, the study said.
One Irish mother spoke about testing her teenage daughter shortly after her own diagnosis in the late 1990s.
"She was only 13. I had to bring her for tests, and she wasn't impressed, and she kept asking me what are they doing, and I think I just told her they were blood tests," the mother said.
It is important to note that the HIV risk is minimal for older children if their mothers were infected after they were born.
Regardless of the low likelihood of their older children being infected with HIV, the women were still very concerned about the possibility. Most women prioritised viral testing for their children and most of these children were HIV negative.
Findings
From this study, three main conclusions were drawn – for most participants, the HIV diagnosis was unforeseen; following diagnosis, most mothers focused on how the diagnosis would affect their children rather than their own post-diagnosis needs; and the possibility of vertical transmission (the mother's HIV being transmitted to the child) was a concern at the time of the diagnosis.
Speaking of the findings, study author Dr Denise Proudfoot, of DCU's School of Nursing and Human Sciences, said: "For these mothers, personal needs were secondary to those of their children.
"This indicated that health care professionals needed to adopt a 'mother-centred' approach with dealing with and supporting mothers living with HIV as there is potential that they can neglect their own health."
The report concludes that "it is imperative to recognise women's concerns on diagnosis, while taking account of how they fulfill their mothering responsibilities".