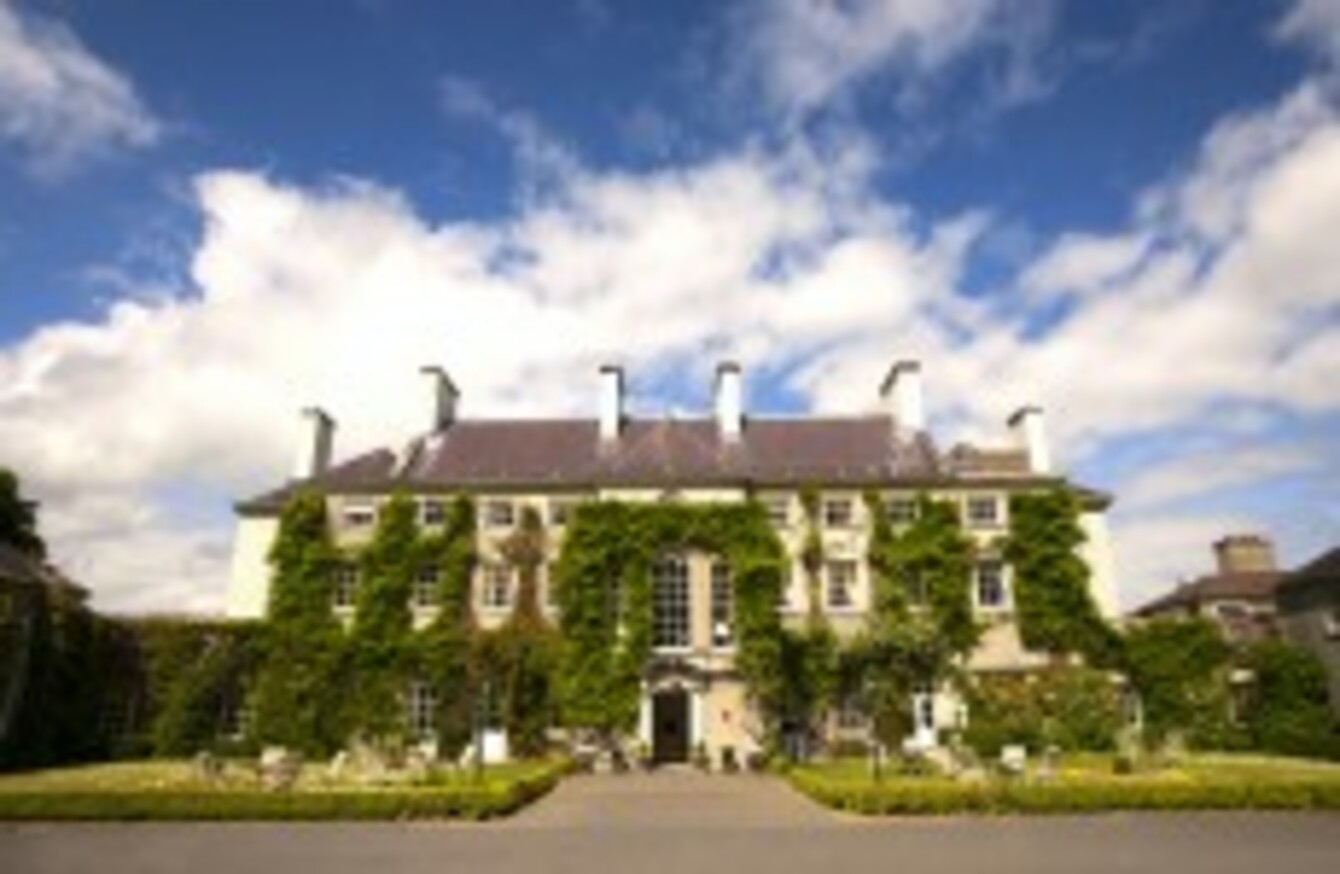 Image: Brehon Capital Partners
Image: Brehon Capital Partners
THE MOUNT JULIET resort and golf course in County Kilkenny has been sold by Killeen Group Holdings to Brehon Capital Partners and businessman Emmet O'Neill.
The price tag for the hotel is believed to be in the region of €15 million.
The new owners are planning a refurbishment of the hotel and attached spa that will cost between €3 million and €5 million, and is set to be completed at some stage during 2015.
The operation of the hotel will not be affected by construction works, which will also see the addition of between 30 and 40 new rooms.
Mount Juliet course

Source: Aidan Bradley©

Mount Juliet house

Source: Shane McDonald

Mount Juliet course
Jobs
A spokesman said that the 143 employees at the hotel, which currently has 86 bedrooms, will be retained and that as the business expands there is every possibility of staff numbers increasing.
The hotel is set on 500 acres in Thomastown, County Kilkenny and features and equestrian centre and a Jack Nicklaus designed golf course.
Brehon Capital Partners director Damien Gaffney said: "This is the third hotel investment that Brehon has made, and our successful experience with the Marker Hotel in Dublin and Powerscourt Hotel in Wicklow gives us great confidence in the luxury end of the Irish hotel market."
Marker residence sale
Earlier this year, Brehon Capital Partners announced its intention to sell a number of apartments and commercial units connected to the Marker Hotel for around €40 million.
A source close to the process said that the private equity player was confident that the sale will exceed the initial guide price, with 15 parties already interested in the properties.
There will be a second round of bidding of some description, with the vendor hopeful of completing a sale before the end of the month.