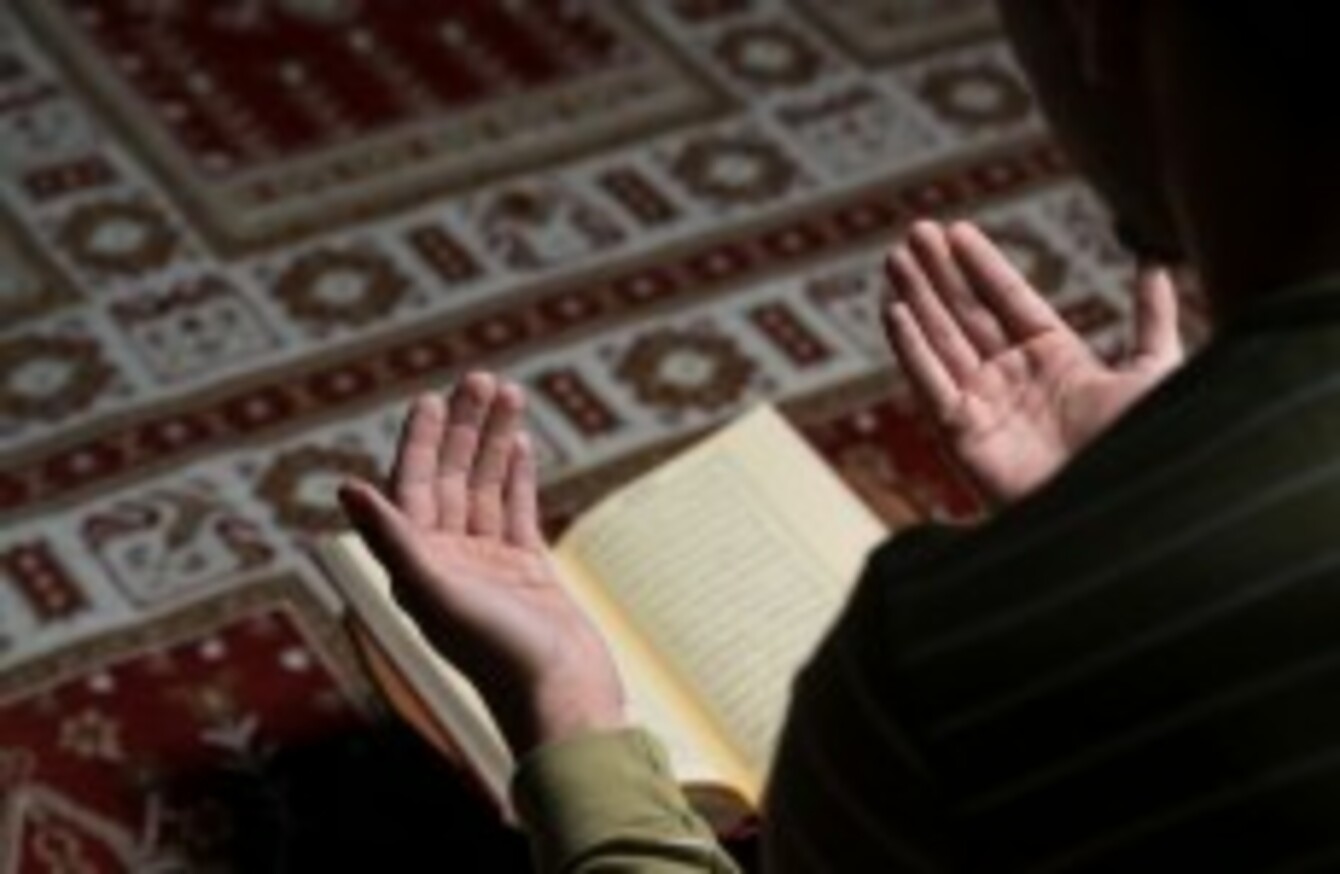 Image: Shutterstock/Jasminko Ibrakovic
Image: Shutterstock/Jasminko Ibrakovic
AHMED IS A 38-year-old Muslim who has been living in Dublin for the past 12 years.
He said that he was appalled when he first heard about the French attacks but added that he felt the media coverage hasn't been fair to Muslims:
"I consider what happened in Paris to be a terrorist attack but the media coverage wasn't fair.
They way the whole attack was reported – constantly repeating the phrase Muslim terrorists. They were criminals like any others- emphasising their fate is not helpful. It will cause hatred and potential racial attacks.
Ahmed works at the Islamic Cultural Centre of Ireland, he said that even though the organisation sent out a press release condemning the attacks – some people sent hate messages and posted angry messages on its Facebook page.
More than 50 anti-Muslim incidents were reported in France this week – including shots being fired and grenades being thrown at Islamic buildings. Asked if he's concerned about how people will now view Muslims in Ireland, Ahmed said:
"We never had problems in Ireland- we were never involved in anything illegal or any terrorist activities."
Speaking about the Charlie Hebdo magazine being sold in Ireland, he said:
We do not advise newsagents to do so – it will only provoke the Muslim community and nobody will benefit from it.
The Convenience Stores and Newsagents Association said some stores in Ireland were reluctant to display and sell the magazine, as they were worried about a potential backlash.
A spokesperson for CSNA told TheJournal.ie, "Some are only providing the product to people who are ordering it…that means no offence can be caused to anyone because it's not on display."
Speaking about the printing of cartoons depicting Mohammad, Dublin-based Shaykh Umar Al-Qadri, called for Irish Muslims not to allow hatred creep into their hearts and react with patience, tolerance, gentleness and mercy.
Ahmed said, "We hope the cartoons will not be published in Ireland – it's not free speech it's an abuse of free speech and it is not allowed in Ireland legally as it's considered blasphemy."
The Muslim population in Ireland has grown from less than 4,000 in 1991 to nearly 50,000 at the end of 2011.
#Open journalism No news is bad news Support The Journal

Your contributions will help us continue to deliver the stories that are important to you

Support us now
Eight Islamic centres across Ireland sent out a joint statement condemning the French attacks in the Name of Allah last week.
It stated, "This horrendous attack cannot be justified under any circumstances.
We repudiate and dissociate ourselves from any group or individual who commits such brutal acts. We refuse to allow our faith to be held hostage by the criminal actions of tiny minority acting outside the teachings of Islam.
"We extend our deepest condolences to the families of the victims and wish a speedy recovery to those injured."