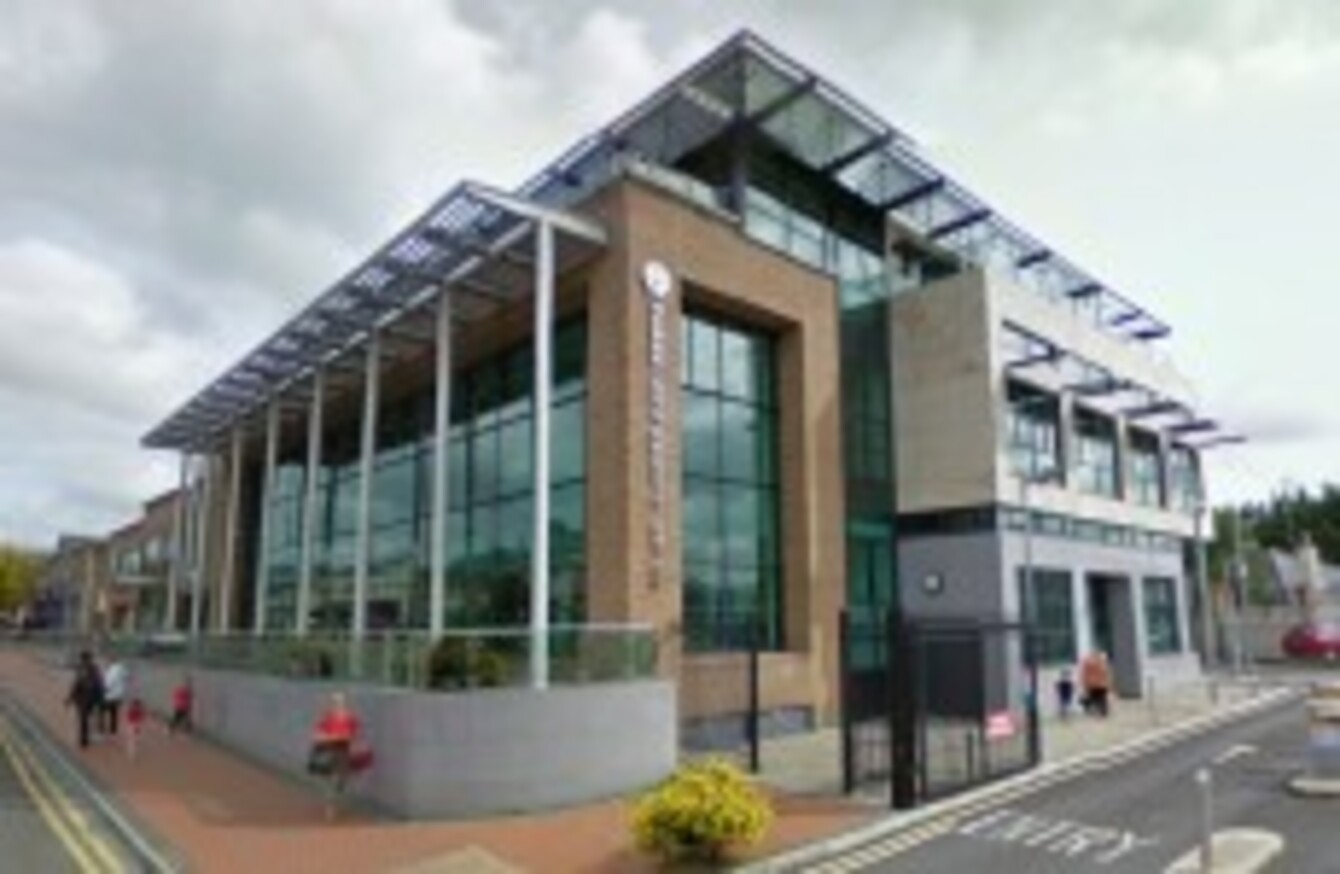 Newbridge Credit Union
Image: Google Street View
Newbridge Credit Union
Image: Google Street View
NAAS CREDIT UNION has declined the option of merging with Newbridge Credit Union – meaning the latter could be dissolved and its loans and savings be transferred into the ownership of Permanent TSB.
Reports in Kildare say that the Central Bank will apply for the bank to take over the loan book of Newbridge in the High Court on Monday.
They would do so under the same legislation that allowed them appoint a Special Manager to Newbridge CU in January 2012. The bank would be given around €50 million from the Credit Union resolutions fund to protect against the liabilities of the bank.
A number of people close to the situation say that they are "shocked" and "confused" that the Central Bank would make such a move.
However, after the withdrawal of Naas Credit Union there are not many options. If the Central Bank feels that Newbridge, which it claims has a serious hole in its balance sheet, is not viable, there are few other options.
A handful of credit unions would have the capacity to take on Newbridge, which has 37,000 members, but fewer still would be willing.
Naas Credit Union confirmed that they had withdrawn from the process.
"Over the course of recent months, Naas Credit Union investigated, negotiated on and carefully evaluated the possibility of a combination of the Naas Credit Union and Newbridge Credit Union businesses, which in principle the Minister for Finance indicated he was willing to support," said a statement from the board of directors at Naas CU.
Having fully investigated a possible combination, the Board of Naas Credit Union established that such a combination would not be in the best interests of the Members of Naas Credit Union. The Board of Naas Credit Union advised the Central Bank in the past week of its decision, ending dialogue on the possible combination option.
Willie Crowley of Save Newbridge Credit Union says that the Central Bank's plan will be met with resistance in Newbridge.
"We will be going straight to the High Court on Monday morning to put a stop to all proceedings.
"It is a catastrophic scenario, one that we predicted all along."
The Central Bank stressed that members' money is safe.
"The Central Bank is continuing to work on finalising a solution to the financial difficulties at Newbridge Credit Union and is actively engaged in ongoing commercial discussions surrounding this issue. In recent days, following an extensive due diligence and assessment process, Naas credit union has informed the Central Bank that it has decided not to proceed with its proposal to combine with Newbridge credit union.
"However the Central Bank remains committed to the protection of members' savings and is working towards finalising an immediate resolution to the financial difficulties at Newbridge Credit Union. A viable alternative option is being actively pursued which would protect members' savings and ensure continuity of lending and deposit facilities in the community."