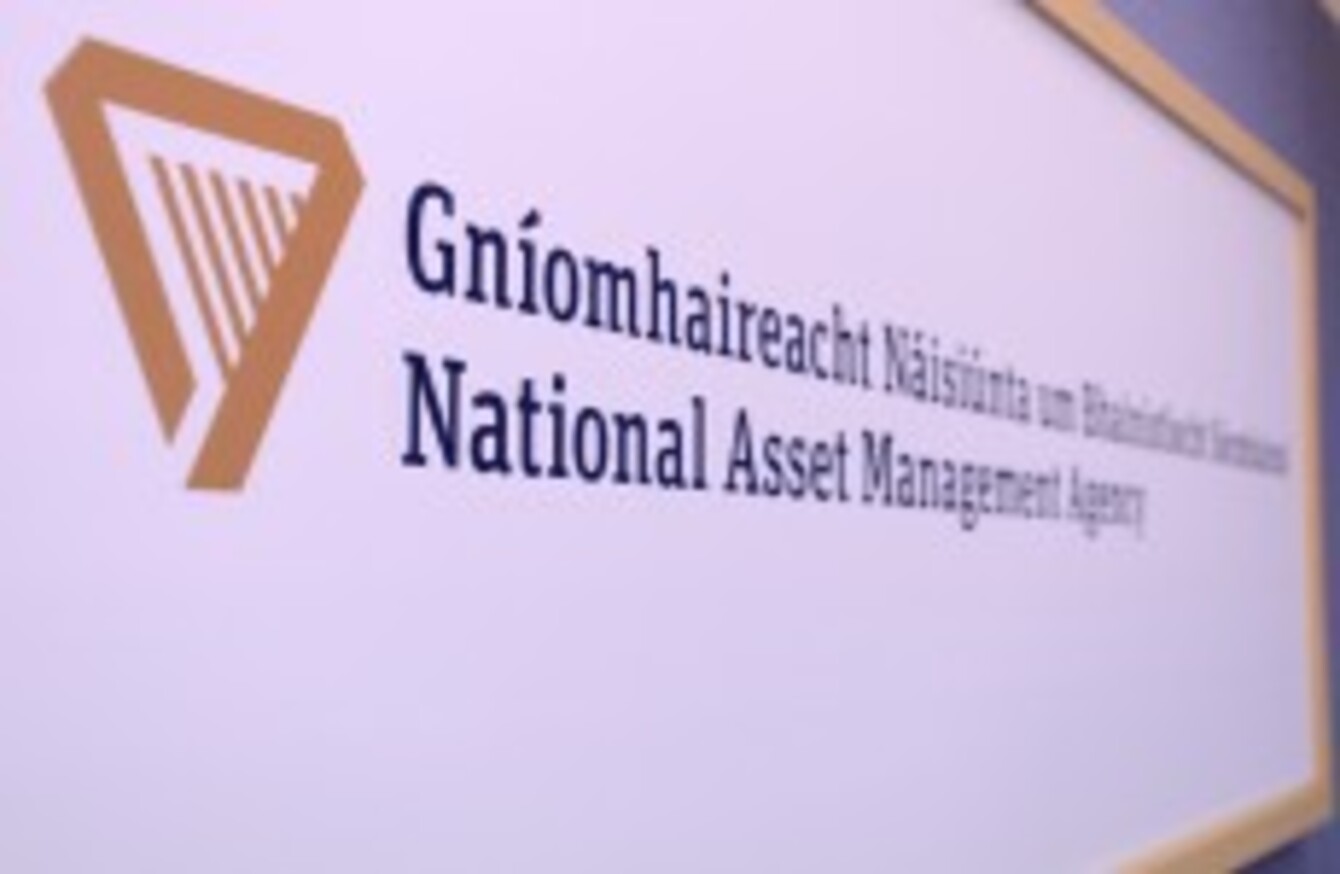 NAMA'S headquarters in the Treasury Building Dublin
Image: Sasko Lazarov/Photocall Ireland
NAMA'S headquarters in the Treasury Building Dublin
Image: Sasko Lazarov/Photocall Ireland
THE NATIONAL ASSET MANAGEMENT Agency has announced the sale of its largest loan portfolio so far.
The terms of the sale are not being made public but NAMA says that the face value of the loans is about €5.4 billion.
The loan portfolio, codenamed Project Eagle, is made up primarily of loans to Northern Ireland based debtors and has been sold to New York based investment firm Cerberus.
NAMA chairman Frank Daly has described the sale of the portfolio as a "significant achievement".
"It is NAMA's biggest single transaction to date and we are satisfied that the sales process will deliver the best possible result for the Irish taxpayer," he said.
Daly added that NAMA had managed the portfolio in a way that supports the Northern Ireland economy and says that they have been assured that Cerberus will do the same.
This was echoed by Cerberus chairman John W. Snow who says that the firm has "an established track record of making significant improvements to the assets that it manages".
The sale is subject to a contract being finalised with NAMA saying that the terms of the sale are not being made public because they are "commercially sensitive".
Cerberus Capital Management controls more than $25 billion worth of investments and has offices in he US, Europe and Asia.