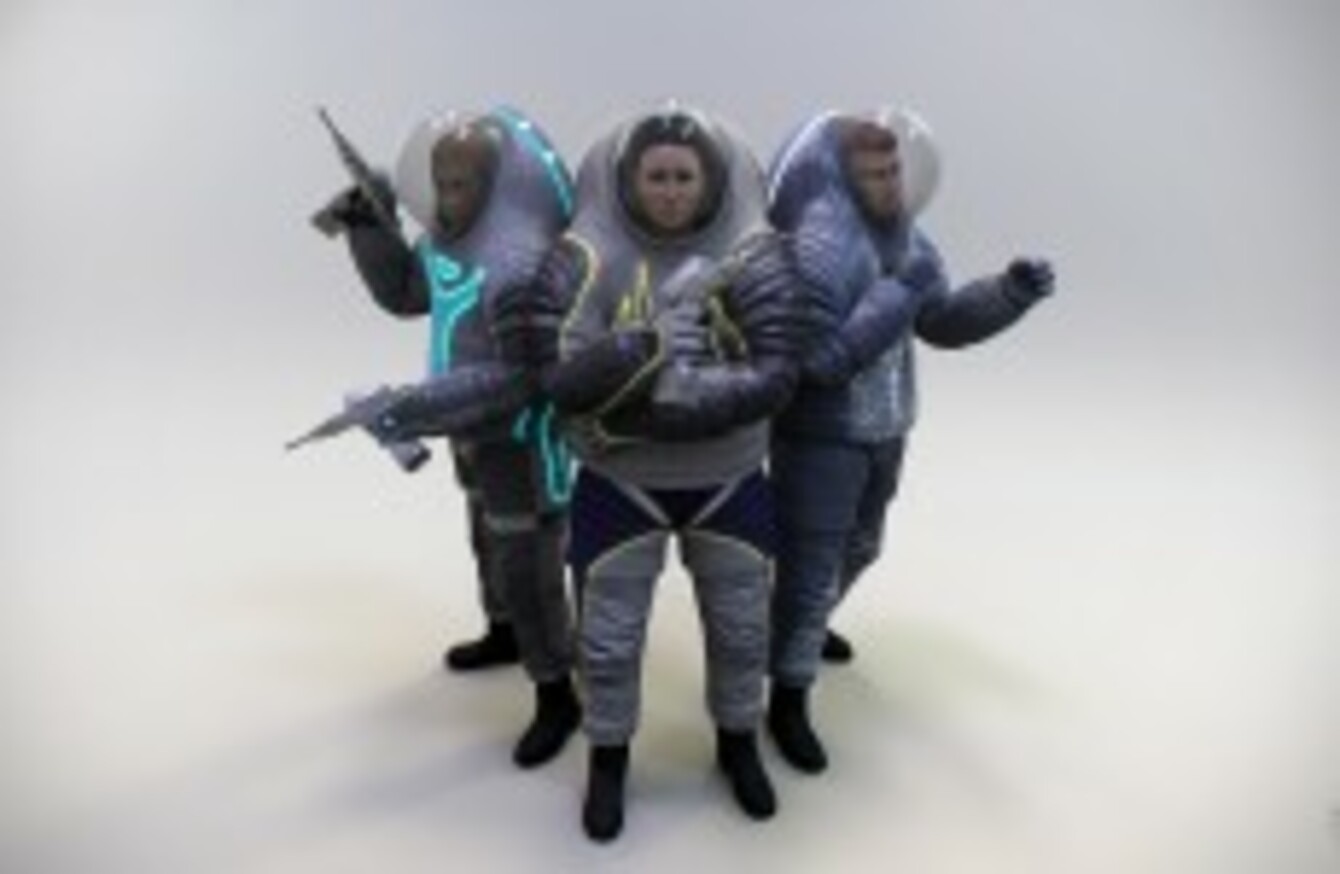 The three suits
Image: NASA
The three suits
Image: NASA
NASA IS ASKING for help from the public in choosing the look of its next spacesuit.
More than 200,000 people have already voted in an online poll to decide what NASA astronauts will be wearing in the near future.
But before you start sketching out your own version of Lieutenant Uhura's mini-dress or trying to remember what Sandra Bullock's spacesuit looked like in Gravity, stop for a second: NASA has already done the hard work.
The US space agency has already designed a protoype for the next generation of spacesuit, so it's looking for votes on which of three cover designs is the most popular, with the winner getting built.
The first so-called Z-2 suit is expected to be fully built by November this year, and it is expected that it will be used at US space stations for ground-based testing.
Act fast if you want to have a say- voting closes as 12 noon EDT tonight (5am tomorrow morning GMT).
Here are the three options:
Suit 1: Biomimicry
The design of this suit comes from the world's ocean. NASA says that it mirrors the luminescent qualities of aquatic creatures found at great depths, and the scaly skin of fish and reptiles found around the globe – in other words, that it's tough.
The suit has segmented pleats at the shoulder, elbow, hip and knee, and electroluminescent wire across the chest, which is visible in low light.
Suit 2: Technology 
This suit "pays homage to spacesuit achievements of the past while incorporating subtle elements of the future," according to NASA. Again, this one has electroluminescent wire and patches across the chest, collapsing pleats and abrasion resistant panels.
Suit 3: Trends in Society 
As the name suggests, this suit is based on what clothes could look like in the not-too-distant future. NASA says that this one has a bright colour scheme to "mimic the appearance of sportswear and the emerging world of wearable technologies".
If you want to vote, you can do so on the NASA site here.
(All images: NASA)