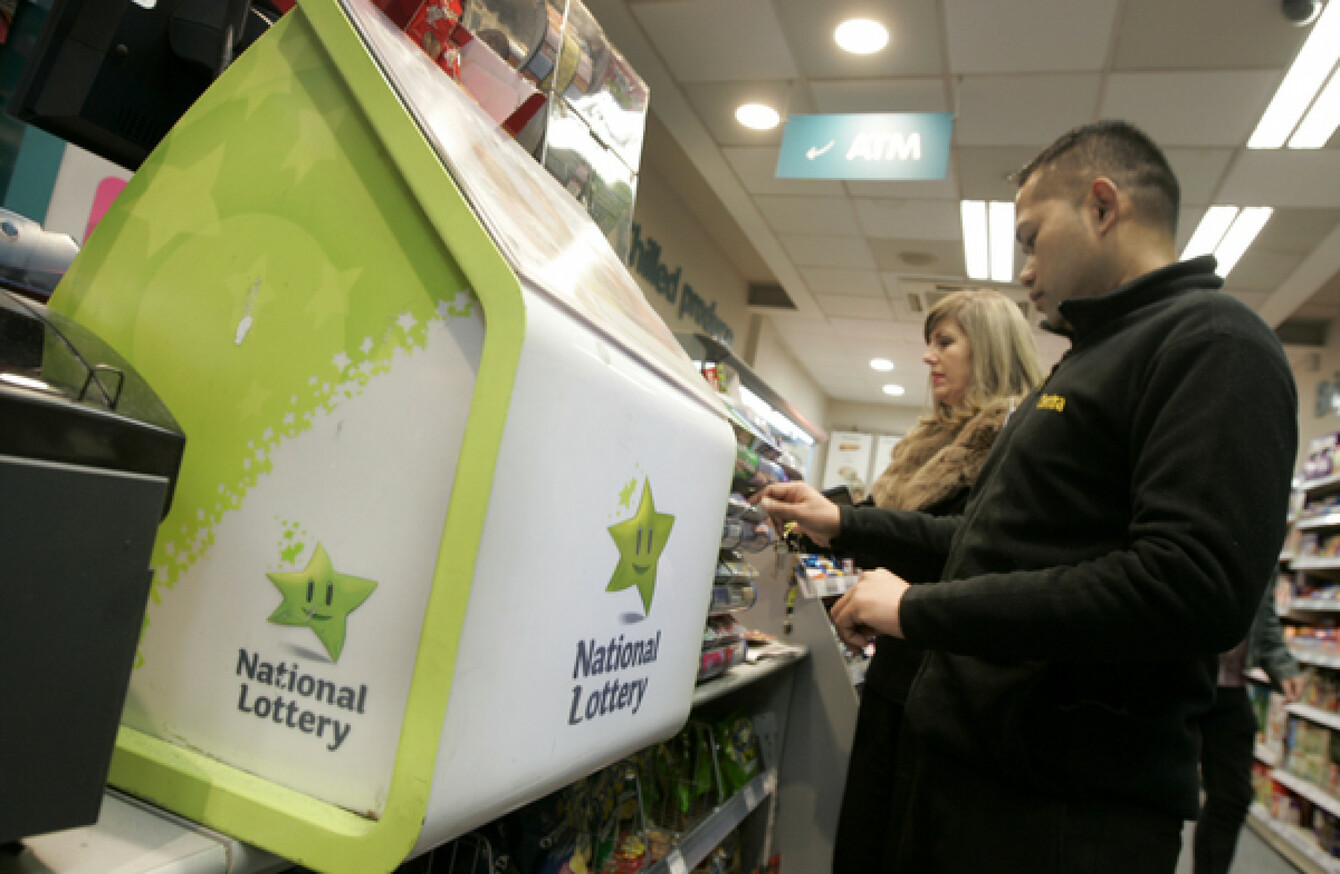 Image: Mark Stedman/Photocall Ireland
Image: Mark Stedman/Photocall Ireland
THE GOVERNMENT WILL not reveal how much unclaimed prize money from the National Lottery is going towards promotions instead of good causes – claiming the information is commercially sensitive.
In 2014, Premier Lotteries Ireland (PLI) Limited paid €405 million for its 20-year licence to run the National Lottery.
Under the new license, expired unclaimed prizes can be used for the promotion of the National Lottery or the Lottery Games.
Speaking in the Dáil, Sinn Féin's Jonathan O'Brien said he has asked the licence holder how much is being spent on advertising but it replied that it could not disclose the figure. O'Brien said:
If we do not know the figure, how we do know if it is being spent as per the contract and with whom does responsibility in this regard rest?
The Minister for Public Expenditure and Reform Paschal Donohoe said: "There is a regulator in place to oversee the operation of the licence and other matters."
He added that the regulator is not in a position to release the information because it is commercially sensitive.
More money
O'Brien asked Donohoe if he himself knows the figure but cannot publish because it's commercially sensitive or if there is a secrecy clause so the licence holder doesn't have to reveal how much in unclaimed prizes is used for the promotion of the national lottery and special draws.
Donohoe said that he is not aware of what the figure is, adding: "This information is the licensee's confidential information and, therefore, under the clause of the licence it cannot be disclosed by the regulator."
However, Donohoe said that under the new licence, there is now more money for good causes.
"One of the main objectives of the sale of the national lottery licence in 2014 for a 20 year period was to generate upfront proceeds for the State. Proceeds of €405 million from the sale were used to fund a range of expenditure projects and served to reduce the need for further tax increases at the time.
This change in policy regarding the treatment of expired unclaimed prizes is not having a detrimental effect on lottery sales and prizes and, consequently, revenue for good causes.
"Under the current licence, national lottery sales increased by 13% in 2016, the last year for which we have audited accounts.  This is leading to an increase in prizes and funds for good causes.
"Prizes have increased by 11%, from €381 million in 2015 to €422 million in 2016 and funds for good causes have increased by 13.5%, from €193 million in 2015 to €219 million in 2016."