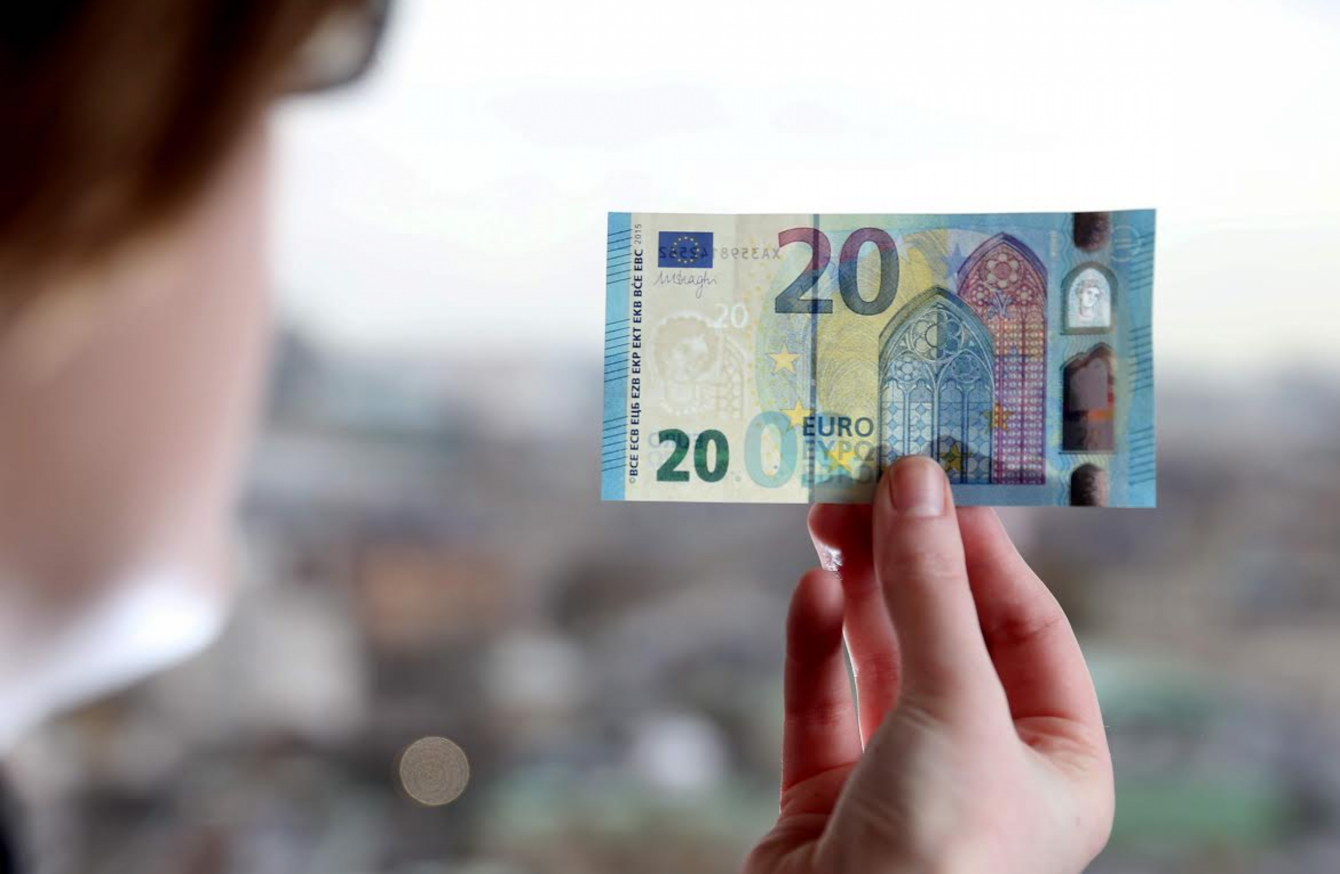 Image: Jason Clarke Photography
Image: Jason Clarke Photography
THE CENTRAL BANK has unveiled the brand new €20 note that will go into circulation from tomorrow.
The new €20 note promises to be flashier and more durable than its older brother, as well as harder to replicate.
But don't fear, you'll still be able to spend that rolled up twenty in your jeans pocket that you were saving for a rainy day. Both the old and notes will be accepted as legal tender from tomorrow.
The note is the third in the new Europa series of banknotes and follows changes to the €5 and €10 notes over the past 18 months.
Europa notes make it easier to detect fakes, with raised print, a visible security thread against the light and a portrait window appearing when the note is held to the light.
Circulation
There were 3.2 billion €20 notes in circulation in Europe up to the end of October this year. 21.7 million of them were issued in Ireland.
The new modern design couldn't be further from the drab colours on the Punt notes of old. Things sure have changed…