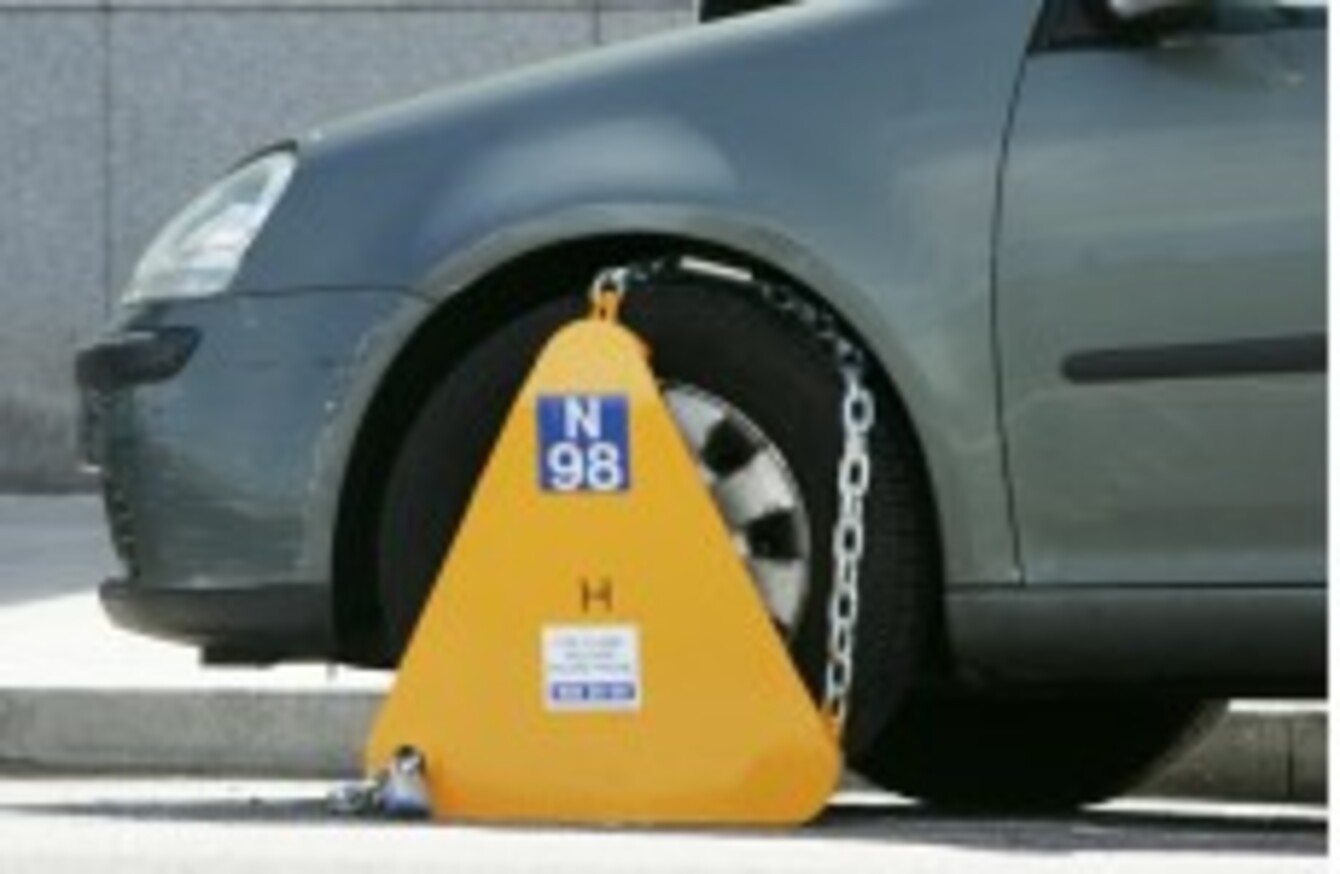 TRANSPORT MINISTER PASCHAL Donohoe has said he has "utter sympathy" for people who are clamped at hospitals, but will not ban the practice.
Donohoe made the comments at an Oireachtas Transport Committee hearing on the Vehicle Clamping Bill 2014.
The minister said it is up to individual hospitals to manage if and how they clamp people.
"I would like to see a different way of hospitals dealing with parking issues apart from them having to clamp, but the role of this bill is not to deal with that policy," he stated.
Donohoe said the new legislation will regulate the industry in a fair way. At present, clamping or relocating vehicles on private property does not come within the scope of road traffic legislation.
A number of amendments to the bill were discussed by the committee – including one proposed by Catherine Murphy whereby fixed penalties for illegal parking be reduced if paid within a certain time period.
The independent TD said this system "works very well in Belfast" and makes "a considerable amount of sense".
Donohoe said he would not be introducing the amendment as it is "counter-intuitive" and may lead to companies trying to recoup costs by upping parking fees.
The legislation means the maximum charge for removing a clamp is €100, while people will have to pay €50 for vehicle relocation.
The main points of the bill are as follows:
The NTA will regulate all clamping activities
Maximum clamp release charges on private lands will be set
A two-tier appeals process will be established
Clear and prominent signage must be visible in areas where clamping is operated, with fines of up to €2,500 applicable for breaches
Codes of practice will be established to provide practical guidance regarding compliance with regulatory requirements
The means of identification to be carried, displayed and presented by clamping operatives will be regulated
Originally published: 15.29