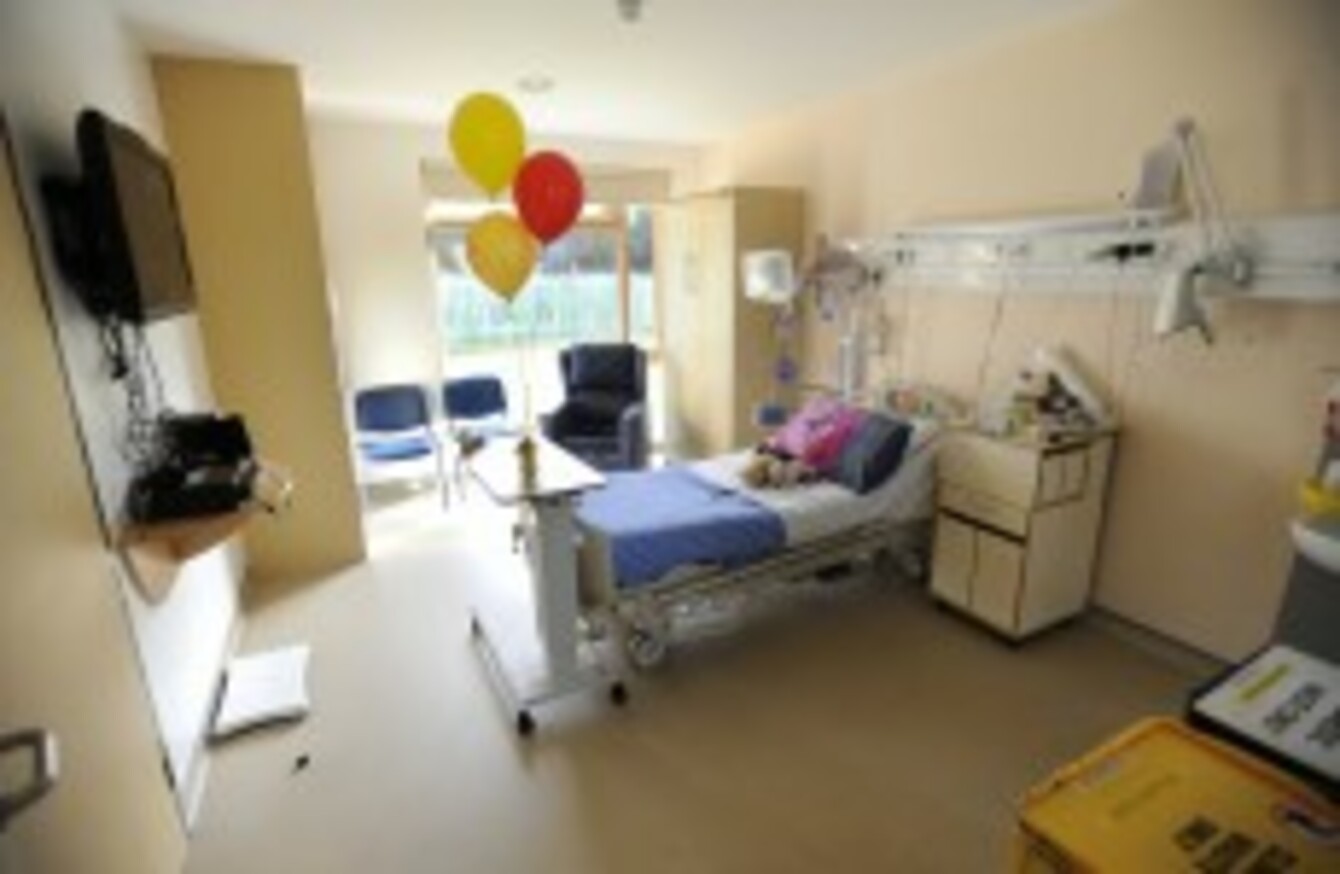 Image: Sasko Lazarov/Photocall Ireland
Image: Sasko Lazarov/Photocall Ireland
ONE OF THE members of the review group which looked at possible locations for the new children's hospital has said that its completion will be "too late" for children who are ill today.
Calling for vital work at the current location to be finished next year, Professor Owen Smith said such sick children cannot wait until 2017 or 2018 (the earliest the new hospital is expected to open) for their needs to be met.
"We welcome the decision on the location of the new children's hospital. However, Our Lady's will go on providing top class care for children for years to come yet.
Children are sick, right now. Their illnesses ignore time and circumstances. These illnesses are not going to stop or abate while we build a new children's hospital. We have to provide them and their families with comfort and dignity now.
At the moment, no critically ill or terminal cancer patients have a private room or private bathroom and most parents sleep on camp beds or on the floor beside their sick children.
Launching a fresh fundraising campaign, the consultant paediatric haematologist highlighted that by the time the new children's hospital opens its doors, 200 children will be diagnosed with cancers every year. That is 1,000 patients by 2017. Sadly, 20 per cent of them will die inside five years. Others, he said, will need at least three years' specialist treatment to get well.
Over at the cardiology wards, doctors and staff expect to see about 550 children with serious heart problems every year. That is more than 3,000 patients by 2017.
Smith is hoping the new campaign will raise enough money to finish renovation and rebuilding work at the current location in Crumlin.
In March this year, the Children's Medical & Research Foundation (CMRF) at Our Lady's Children's Hospital launched a campaign to raise €8 million to renovate the cancer and cardiac care facilities for very sick children. Since then, €4 million has been raised, which means that the hospital is half way towards achieving its goal. The hospital aims to deliver first class facilities by Summer 2013.
The first phase of the refurbishment of St John's Cancer Ward has already started and if enough money is collected to finish the job, children and their families will have – for the first time – private en-suite rooms, an adolescent den and special parents' support facilities.