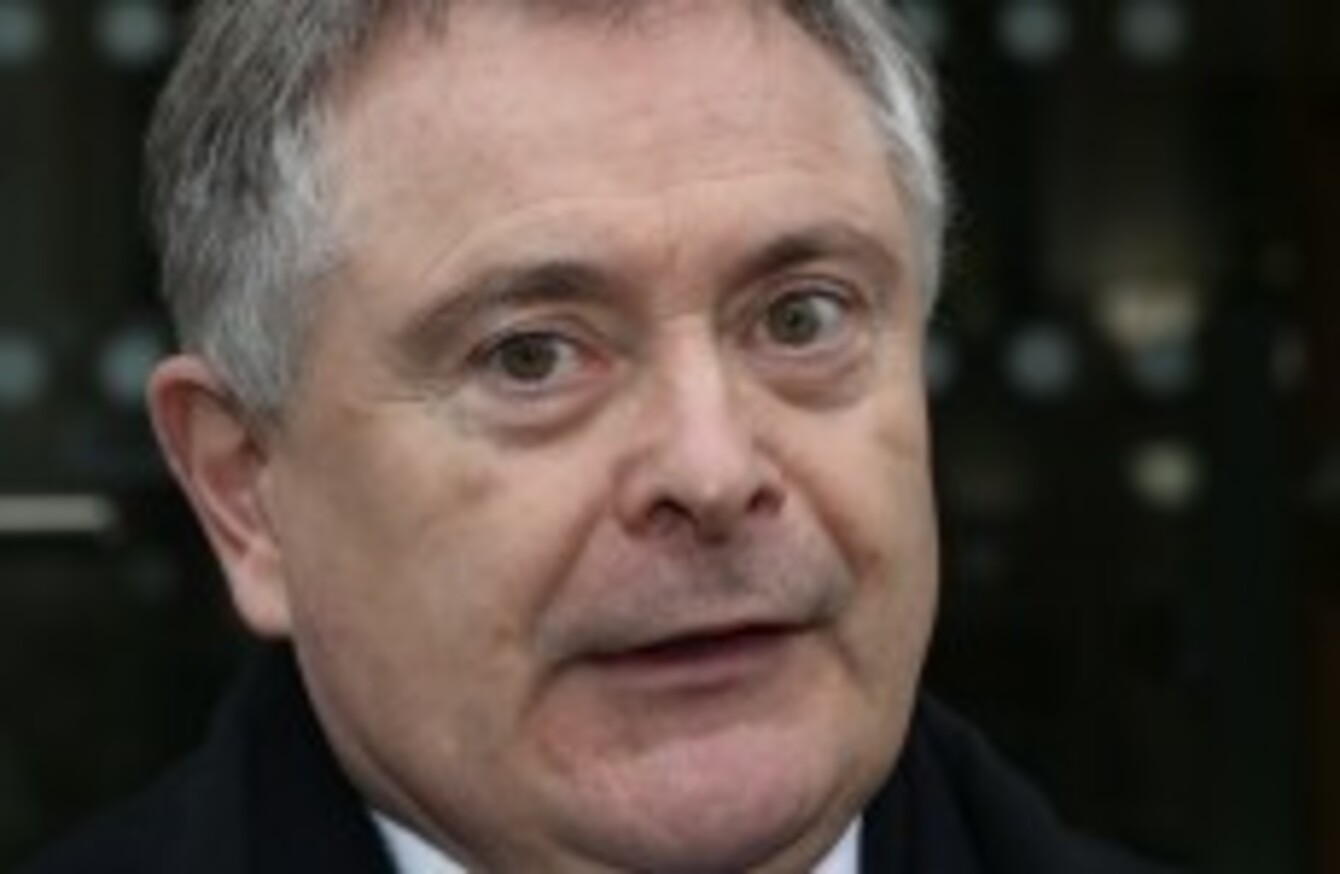 Minister for Public Expenditure and Reform Brendan Howlin
Image: Sam Boal/Photocall Ireland
Minister for Public Expenditure and Reform Brendan Howlin
Image: Sam Boal/Photocall Ireland
THE GOVERNMENT HAS published a new Bill that will establish a register of lobbyists who will have to disclose who they are lobbying and what they are lobbying them about three times a year.
The Registration of Lobbying Bill 2014 has been published by the by the Public Expenditure and Reform Minister Brendan today with aim of it coming into force by the middle of next year.
The main purpose of the Bill is to establish an online register of lobbyists that will be managed by the Standards in Public Office Commission (SIPO) and will require those on it to disclose their lobbying activities at the end of every April, August and December.
The Bill will not require that every contact between a lobbyist and public official and/or office holder be recorded.
The proposed legislation also provides for a so-called 'cooling off' period where former public officials or office holders such as special advisors or ministers will have to seek approval to lobby former colleagues during a one year period after they have left the public service.
This will allow the lobbying registrar to permit a person to take a job but to restrict that person in their engagements with former colleagues.
A lobbyist will have to provide their personal details to the register as well as disclose the names of those they have lobbied, the reasons and aim of the lobbying, as well as the extent and type of lobbying that took place.
SIPO will oversee the implementation of the register, monitor compliance, provide guidance and assistance and investigate any breaches.
In an explanatory FAQ, the Department of Public Expenditure and Reform said that the new law is not intended to change behaviour "but rather to shine a light on what is happening – 'who is contacting whom and about what.'"
The Bill comes on foot of recommendations contained in the Mahon report into corruption in the planning system. The report, published two years ago, noted that lobbying in Ireland was unregulated and recommended that a register be set up.
Announcing the publication of the Bill today, Brendan Howlin said: "My intention is to strengthen the degree of openness and scope for public scrutiny of the interactions and engagements between all sectors of society with our political and administrative systems.
"This legislation will allow the wider public to reach informed. evidence-based judgements about the extent to which different interest groups are accessing key decision makers across the political and public service systems and would be expected to increase the public understanding of lobbying activity in Ireland."