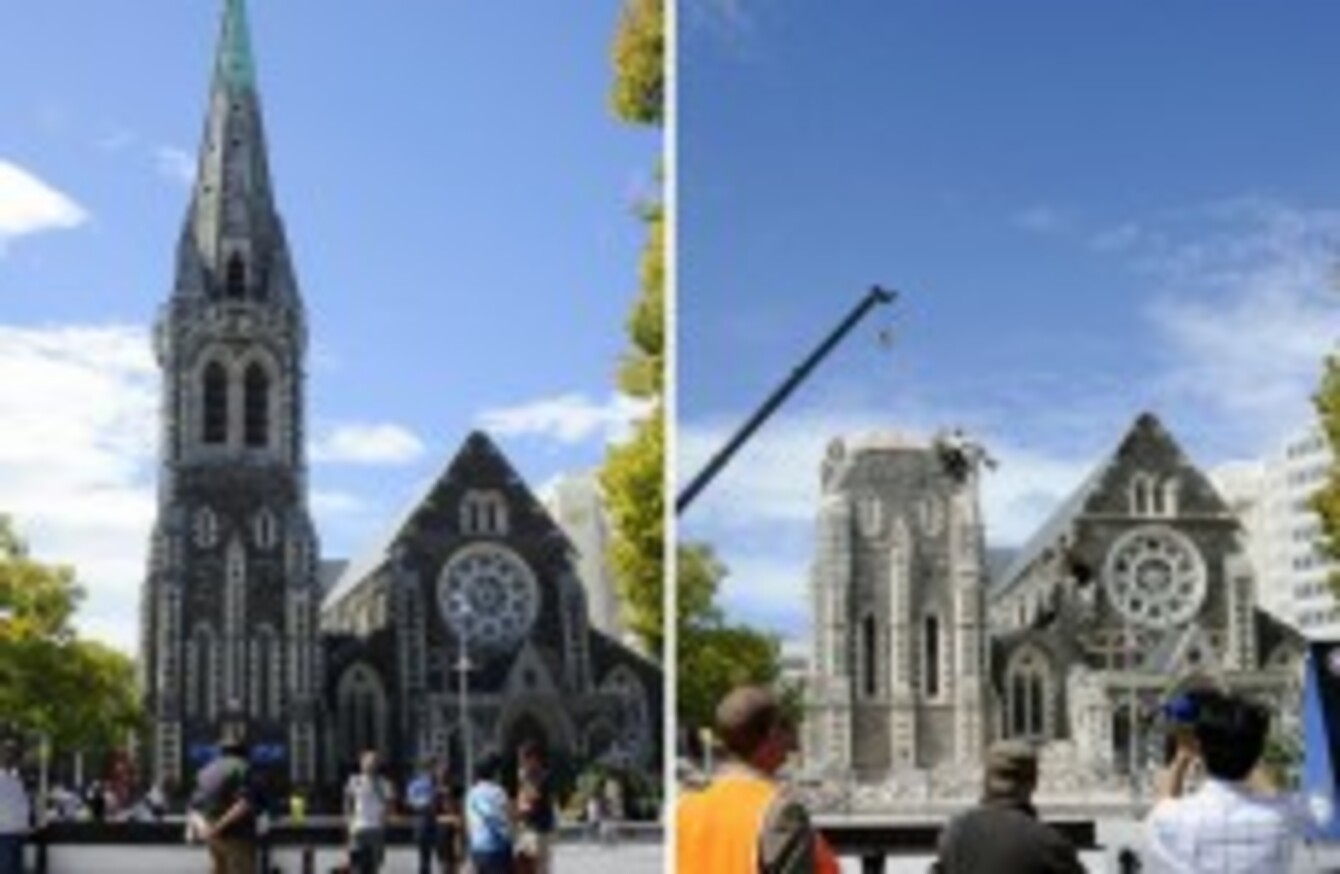 Before and after photos of the cathedral in Christchurch
Image: Kyodo/AP/Press Association Images
Before and after photos of the cathedral in Christchurch
Image: Kyodo/AP/Press Association Images
THE CHRISTCHURCH CATHEDRAL in New Zealand which was badly damaged in the earthquake is to be demolished, it has been announced.
Officials from the church have confirmed that the cost of the restoration coupled with a shortfall in insurance money led to the decision to demolish the church, which was severely damaged by the earthquake just over one year ago.
Bishop Victoria Matthews said the cost of rebuilding the cathedral was "staggering" with estimates suggesting it would cost the equivalent of €37.5 million to reuild or €63 million to completely reconstruct it.
She said the church plans to instead build in its place "a beautiful, inspiring, safe new cathedral," the Guardian reports. The cathedral remains too dangerous to enter.
The earthquake in February 2011 destroyed the spire and part of the tower of the cathedral leaving only the lower half of the tower standing. A committee was appointed to lead the project to rebuild the cathedral, describing it as an "immense challenge".
The Anglican cathedral, which was built in the late 19th century, had previously been damaged by four earthquakes between 1881 and 2010.
185 people died in the 6.1 magnitude quake just over one year ago in what was New Zealand's worst natural disaster in 80 years.