THE CEO OF a New Zealand construction firm has said that he never meant to criticise Irish workers and has apologised if people took it that way.
It emerged that some of the repair work carried out following the 2011 Canterbury earthquake has been sub-standard. Speaking on national television, the CEO of construction firm Fletcher had appeared to partly blame Irish contractors.
Fletcher CEO Graham Darlow was speaking about tracking down the contractors at fault when he said the following:
There may be a few that we can't find the contractor, maybe there's a few who've gone out of business, maybe they're gone back to Ireland.
It led to a backlash from Irish people living in New Zealand but Darlow has now clarified his comments by saying that he apologises "if his comments were misinterpreted as being critical of builders of Irish descent."
"New Zealand could never have rebuilt Canterbury at this pace and to this high standard without the huge contribution of builders and contractors from Ireland and many other international countries," he said in a statement.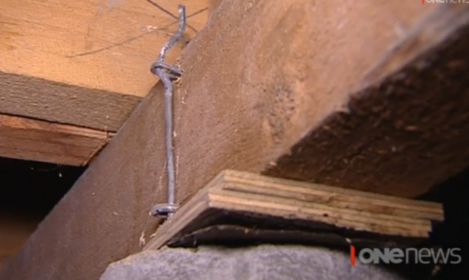 Some of the post-earthquake repair work was sub-standard.
The shoddy work referred to foundations that did not meet building standards with Fletcher saying that work was carried out by contractors.
Given Darlow's comments, TheJournal.ie had asked Fletcher how many Irish contractors they estimate were involved in repair works.
The company said that they did not track this so they do not know.