NEED TO CATCH up? TheJournal.ie brings you a round-up of today's news.
IRELAND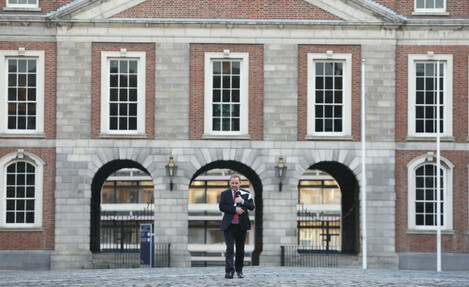 Garda Sergeant Maurice McCabe arriving at the public hearing at the Disclosures Tribunal in Dublin Castle. Source: Leah Farrell/RollingNews.ie
INTERNATIONAL
People walk around the frozen five meter high Kirjufell waterfall on the west coast of Iceland. Source: PA Wire/PA Images
#WARMING: 2017 was either the second or third hottest year ever, depending on who was doing the counting.
#WALL: Donald Trump has said his plans for a Mexican border wall never changed.
#WOLF:  A school in the UK had to be locked down after a wolf escaped from a nearby sanctuary.
PARTING SHOT
You may know the name, but who was Chester Beatty? Let this video show you.
Get our daily news round up