NEED TO CATCH up? TheJournal.ie brings you a round up of today's news.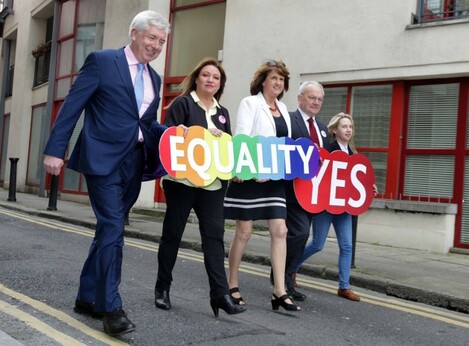 Alex White, Nora Casey, Joan Burton, Jack Wall and USI President Laura Harmon at the Labour Party Yes campaign launch today. Source: Mark Stedman/Photocall Ireland
IRISH
WORLD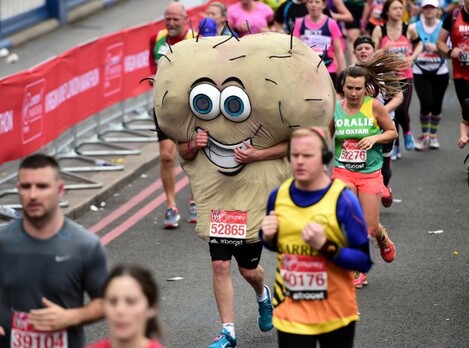 A London Marathon runner in a ballsy (sorry) costume to raise awareness of testicular cancer. Source: PA Wire/Press Association Images
#NEPAL: The death toll has passed 2,500 and a fresh aftershock and avalanches hit the region today.
#WALES: A man has been questioned over the death of a woman whose body was found dismembered at a flat.
#INDIAN: Two brothers were arrested in Mumbai for allegedly raping their younger sisters and the girls claim their mother knew of the abuse.
#UNITED STATES: President Barack Obama was cracking jokes last night, letting the press know what he really thinks about them.
INNOVATION
PARTING SHOT
A hiker in Chile just happened to be filming the Cabulco volcano in Chile right at the moment it erupted. Note his extremely calm "wow" when he realises what's happening.
Source: Franco Valerio/YouTube
Get our daily news round up