NEED TO CATCH up? TheJournal.ie brings you a round-up of today's news.
IRELAND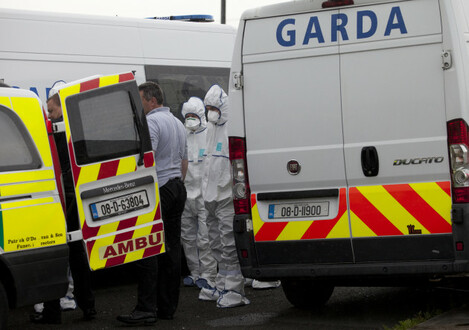 Gardaí and members of the forensic team at the crime scene in St Josephs Park, in Finglas where a man died as a result of a stabbing early this morning. Source: Eamonn Farrell/RollingNews.ie
INTERNATIONAL
Students in Indonesia pray earlier today, the start of the Muslim holy month of Ramadan. Source: Binsar Bakkara/PA Images
#PLOT: A French man planning to attack several targets during Euro 2016 was arrested in Ukraine with an arsenal of weaponry and explosives
#RICHARD HUCKLE: A British paedophile was given 22 life sentences for preying upon impoverished children in Malaysia
#SCHOOL TRIP: Six children and eight adults were killed after a school bus plunged into a canal in Turkey
#HARAMBE: The parents of a boy who fell into the gorilla enclosure at Cincinnati zoo, leading to the fatal shooting of a gorilla, will not face charges
#HACKED: Facebook CEO Mark Zuckerberg had several of his social media accounts temporarily compromised.
INNOVATION
Tetris, the game that made the Game Boy a global success, turned 32 years old. [TheJournal.ie]
DisplayLink has developed a chip that can power four 4k Ultra HD screens at the same time. File under "nice to have". [The Verge]
PARTING SHOT
On last night's episode of his HBO show Last Week Tonight, John Oliver revealed he had bought $15 million worth of medical debt. Then, he gave it away live on air.
Source: LastWeekTonight/YouTube
Get our daily news round up