NEED TO CATCH up? TheJournal.ie brings you a roundup of today's news.
IRELAND
Taoiseach Leo Varadkar at the New York Stock Exchange. Source: Kim Haughton/Government Handout
WORLD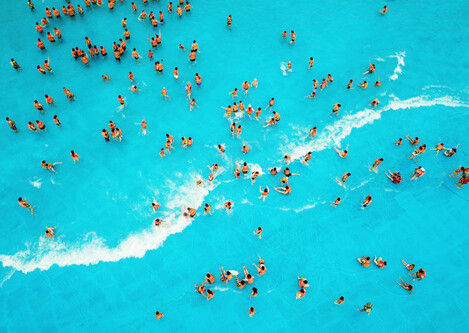 People cool off at a waterpark in Haizhou District of Lianyungang, east China's Jiangsu Province. Source: Xinhua News Agency/PA Images
#THAILAND: Medics assessed the condition of 12 boys and their football coach as rescuers decide whether the 13 will have to dive for 6 hours to get out of the cave.
#GEORGE ORMOND: A former youth football coach and Newcastle United staff member was found guilty of sexually abusing boys and young men over a 24-year period.
#AUSTRALIAN ARCHBISHOP: Philip Wilson, one of the highest-ranked church officials convicted of covering up child sex abuse has been sentenced to 12 months' imprisonment.
PARTING SHOT
After discussing an alternate bus network for Dublin yesterday, these maps seems on topic.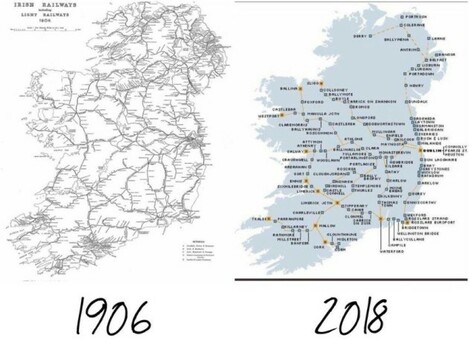 Source: Reddit
They show how the railway lines in Ireland have changed between 1906 and 2018 (although the map is probably a closer to the year 2010).
Although the decline in railway routes is normal, as the number of people with their own cars increased, what's interesting is the lack of railway routes in the north and northwest.
Get our daily news round up