NEED TO CATCH up? TheJournal.ie brings you a round up of today's news.
IRELAND
Claire Peelo and the Holy Family School for the Deaf at the People of Tolka River Valley Concert. Source: Mark Stedman
WORLD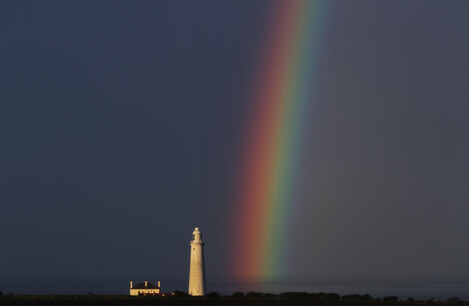 St Mary's Lighthouse in Whitley Bay in the English northeast coast. Source: Owen Humphreys/PA Images
#COPENHAGEN: The Danish inventor found guilty of the premeditated murder and sexual assault of a Swedish journalist on his homemade submarine has been handed a life sentence.
#TORONTO: A Canadian man charged over the killing of 10 people with a van is believed to have had a grudge against women, who made up most of the victims.
#THE SIMPSONS: The actor who plays Apu on The Simpsons says he's willing to step aside following the ongoing controversy over the character.
PARTING SHOT
Source: Áras an Uachtaráin/YouTube
Irish President Michael D Higgins has addressed the United Nations General Assembly, and invoked the spirit of the Good Friday Agreement as a template for world peace
Get our daily news round up