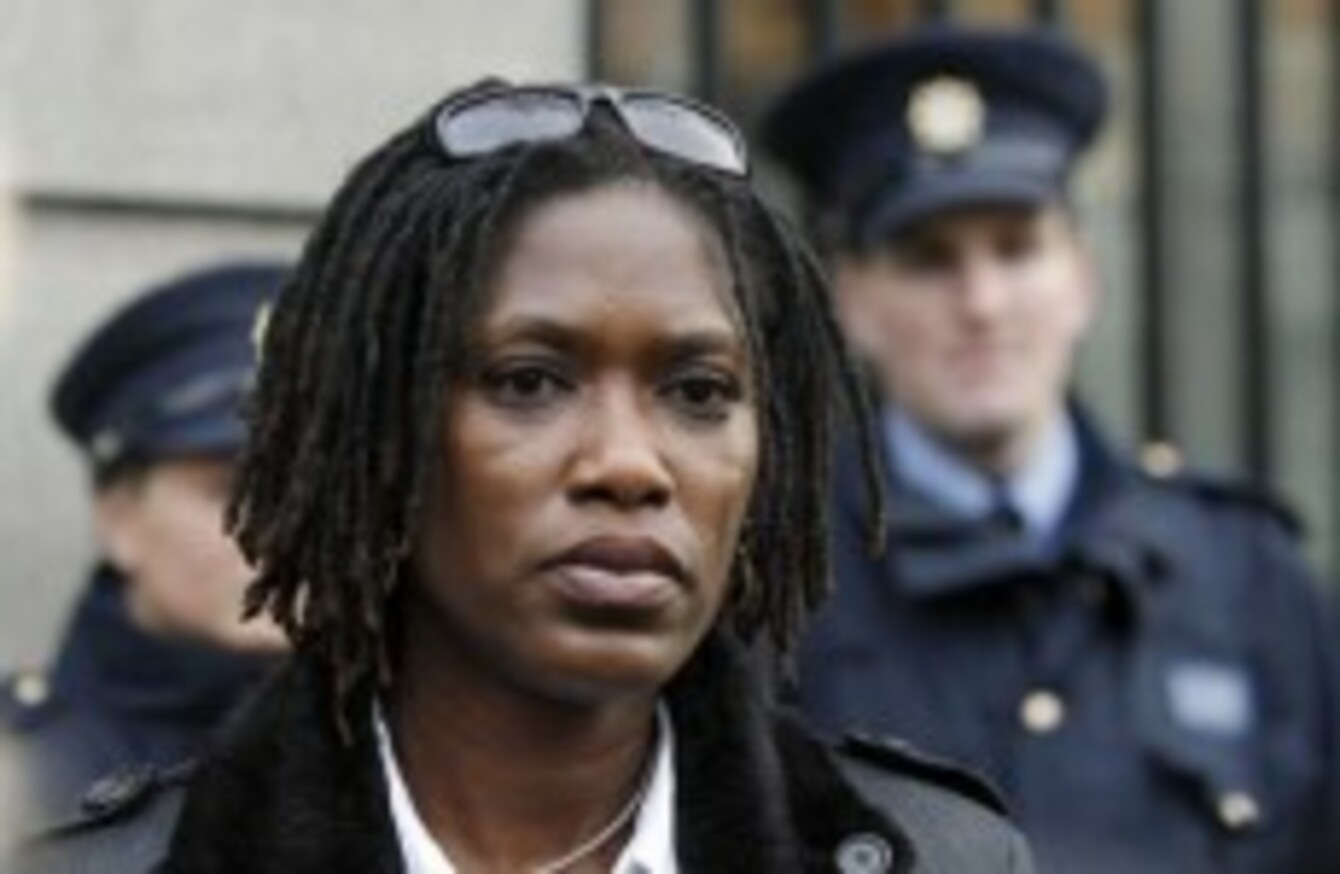 Image: Mark Stedman/Photocall Ireland
Image: Mark Stedman/Photocall Ireland
Updated, 13.38
A NIGERIAN WOMAN and her two daughters have been deported from Ireland, ending a marathon legal dispute that had been brought as far as the Supreme Court and the European Court of Human Rights.
RTÉ News reports that Pamela Izevbekhai and her two daughters Naomi and Jemima, aged 11 and 9, were arrested in Sligo at 1:30am this morning and were put on a flight from Dublin to Nigeria at about 5:30am this morning.
The deportation followed a ruling from the European Court of Human Rights last month, which upheld the Irish Supreme Court's earlier ruling not to allow her to remain in Ireland.
Izevbekhai arrived in Ireland in 2005 claiming asylum because her daughter, Elizabeth, had died from being subject to female genital mutilation in her native Nigeria. She said her two daughters would face similar treatment.
It emerged in the course of her application, however, that documents vouching for Elizabeth's birth were forgeries, and that Nigerian authorities could not find any record of the child ever having existed.
Her application was therefore rejected and she was sent for deportation, but Izevbekhai went into hiding. When she was arrested, she was granted a judicial review of her asylum appeal.
The Department of Justice this afternoon told TheJournal.ie it estimated that its total costs in its legal cases involving Izevbekhai would be approximately €370,000.