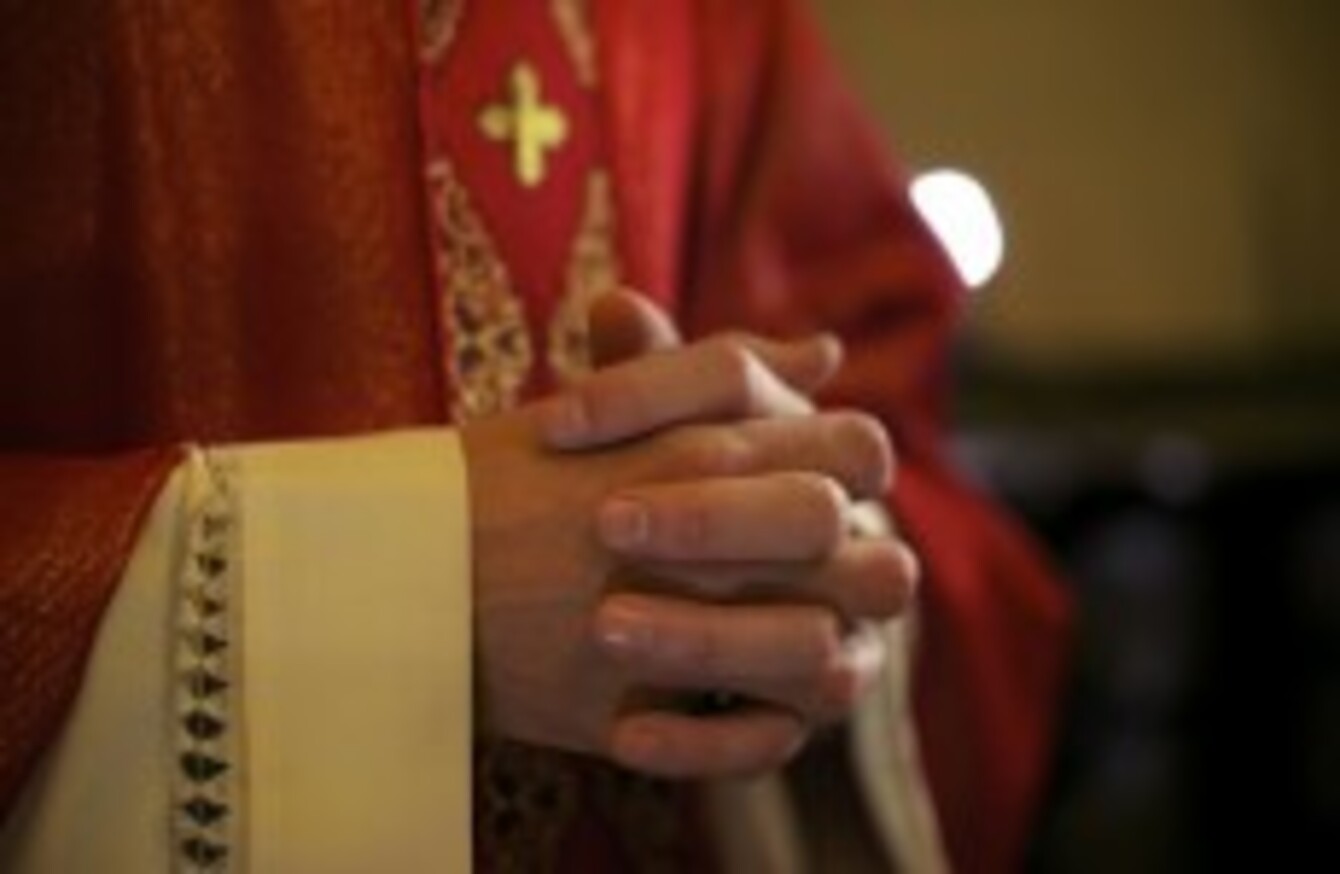 Image: Shutterstock
Image: Shutterstock
DETAILED RISK ASSESSMENTS and risk management plans should be conducted as a matter of urgency in the Irish British Province (IBP) of the Society of the Divine Word (SVD), finds a review by the Catholic Church child protection watchdog.
The National Board for Safeguarding Children in the Catholic Church (NBSCCCI) review finds that there are allegations of abuse against six members.
Of the six, one is deceased, four are out of ministry, two members deny the allegations being made against them, and one priest has served a prison sentence.
Community houses
The four out of ministry are living in an SVD IBP community house and in the case of three of them, supervision arrangements and restrictions are in place. Two of these men were required to move to SVD IBP community houses where they would have no access to young people or vulnerable adults.
The reviewers were very concerned about the potential risks involving one SVD IBP
member who has admitted to extensive abuse of children in mission countries over a 20-
year period, but against whom there are no complaints or allegations.
The review noted that this man only became a member of SVD IBP when he returned to the province from overseas, and that the Irish Provincial had no authority over him while he served abroad.
'Poorly managed'
The report states that the man's situation was "very poorly managed" and that he was allowed to move from one country to another.
"Evidence indicates that he abused children until he was returned to Ireland; there have
been no admissions or allegations relating to him having abused in Ireland. All
admissions were reported to the civil authorities by the Irish designated person," stated the report.
However, the reviewers were extremely critical that despite three specialist assessments of this priest, in 1985, 1997 and 2004, previous provincials had not kept assessment reports on file and that the current provincial was not briefed about this man's problems when he was taking over the leadership from his predecessor.
Files
They said that matters were further complicated that despite a lengthy list of admissions during the most recent specialist assessment, the author of the assessment report, which the current provincial had in 2013 to specifically seek from the UK assessment service from which it had been commissioned in 2004,  concluded that the man should be considered as being "low risk".
"It is difficult to comprehend how this situation was tolerated and ignored for almost 30 years. The full details of the case only came to the attention of the current provincial this year," said the report.
The report carries on to say that it would have been prudent of the current provincial to have read the personnel files of living members in the IBP over a period of time when he became provincial.
Urgent
The reviewers recommended as a matter of urgency that the provincial and designated person develop a risk management plan regarding this man which will involve a change of residence for him.
"It is also essential that if the current leadership structures and practices are retained, an outgoing provincial should undertake a due diligence process and conduct a comprehensive handover to his incoming successor, which handover should include full sharing of all information about members who are a concern in relation to the safety and welfare of children." they added.
The reviewers are also unhappy that in the case of another member, no real attempts were made to supervise him or restrict his access to children between 1988, when he was sent for assessment, and his removal from ministry in 1995.
Once removed from ministry, he was required to sign an undertaking to not have contact with children and young people, and he had to sign in and sign out of his community house. He was imprisoned in 2003 for child abuse offences in Ireland.
The report was also extremely critical of the record-keeping of the religious organisation.
In this case and in others, written reports of assessments undertaken are not on file.
The fact that no child safeguarding case management files existed in SVD IBP prior to 2013 is of great concern and indicates a lack of any focus on child protection within the society over the last 20 years.

Case files were constructed by the society in advance of the review taking place.

An experienced administrator was employed in January 2013 who examined all personnel files in the society's archives for any material that related to potential clerical child sexual abuse.

This material was then brought together to construct the seven case files that the reviewers examined.
The review said that "it is not acceptable that any Church authority in Ireland would have waited until 2012 to begin the process of implementing accepted and agreed Church child safeguarding policies, procedures and practices, adding: "There are no excuses for it."
Other concerns raised were about the difficulty of tracing victims who were abused
in far away countries many years ago.
Case files show that the society has reached out to victims and did place a notice on its website announcing this NBSCCCI review and inviting anyone who had a child safeguarding concern to make contact. There was no response to this notice during the review.
Advocacy Director of One in Four Deirdre Kenny said "it is shocking to read how the Society of the Divine Word neglected crucial safeguarding protocols until 2013″.
Statement by Fr. Patrick Byrne SVD, Provincial, Divine Word Missionaries said that they "unreservedly apologise to all who were abused by members of our Society, and express our deep and sincere sorrow to all those who have been hurt by any member of our Society".
He added that all allegations received have been passed to the gardaí and the HSE.
"We accept that we were slow to begin the process of implementing accepted and agreed Church Child safeguarding policies, procedures and practices. We are now committed to implementing comprehensive and effective child safeguarding across the Province," he said.
Towards Healing Telephone Helpline have extended opening hours are: 8pm to 1am both today and tomorrow and can be contacted on Freephone 1800 303416 (Rep. of Ireland) Freephone 0800 0963315 (Northern Ireland and UK)