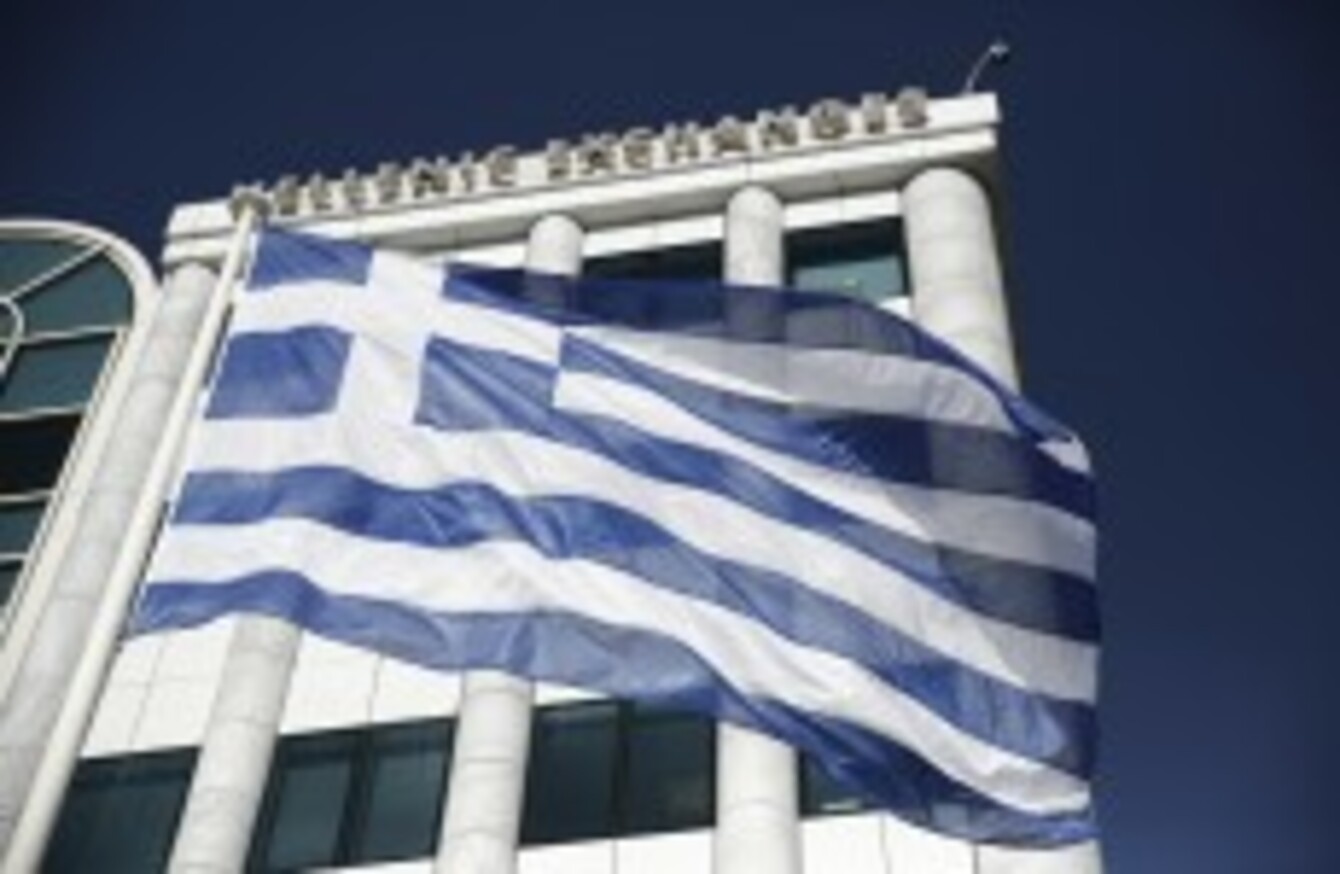 Image: AP/Press Association Images
Image: AP/Press Association Images
EUROZONE FINANCE MINISTERS have been unable to reach an agreement on a deal that would ease Greece's pressures with its €240 billion debt.
Jeroen Dijsselbloem, head of the Eurogroup of eurozone ministers, said six hours of talks produced no deal on an extension of Athens' €240 billion euro EU-IMF rescue programme.
Greece's bailout is due to expire at the end of February and failure to agree on an extension would see Greece default on its giant debts, almost inevitably meaning that it would crash out of the eurozone.
Prime Minister Alexis Tsipras led the hard-left Syriza party to victory in elections last month vowing to bring an end to austerity measures imposed under the bailout.
Without the bailout's financial support, Greece faces bankruptcy — and a possible exit from the eurozone, a development that could further damage Greece's economy at least in the short-term, and throw global financial markets into turmoil.
Greek Finance Minister Yanis Varoufakis told a German magazine that the country at least needed a "haircut" on its debt.
"What is critical is that Greece's debt cannot be paid off in the near future."
If Belgium's finance minister, Johan Van Overtveldt, is any guide, Monday's meeting could go either way.
"Like it was today it went from left to right and up and down, and so it's hard to take an average of it, but it will continue to be a very difficult discussion," he said.
Market reaction has been steady, with the Euro holding firm this morning.