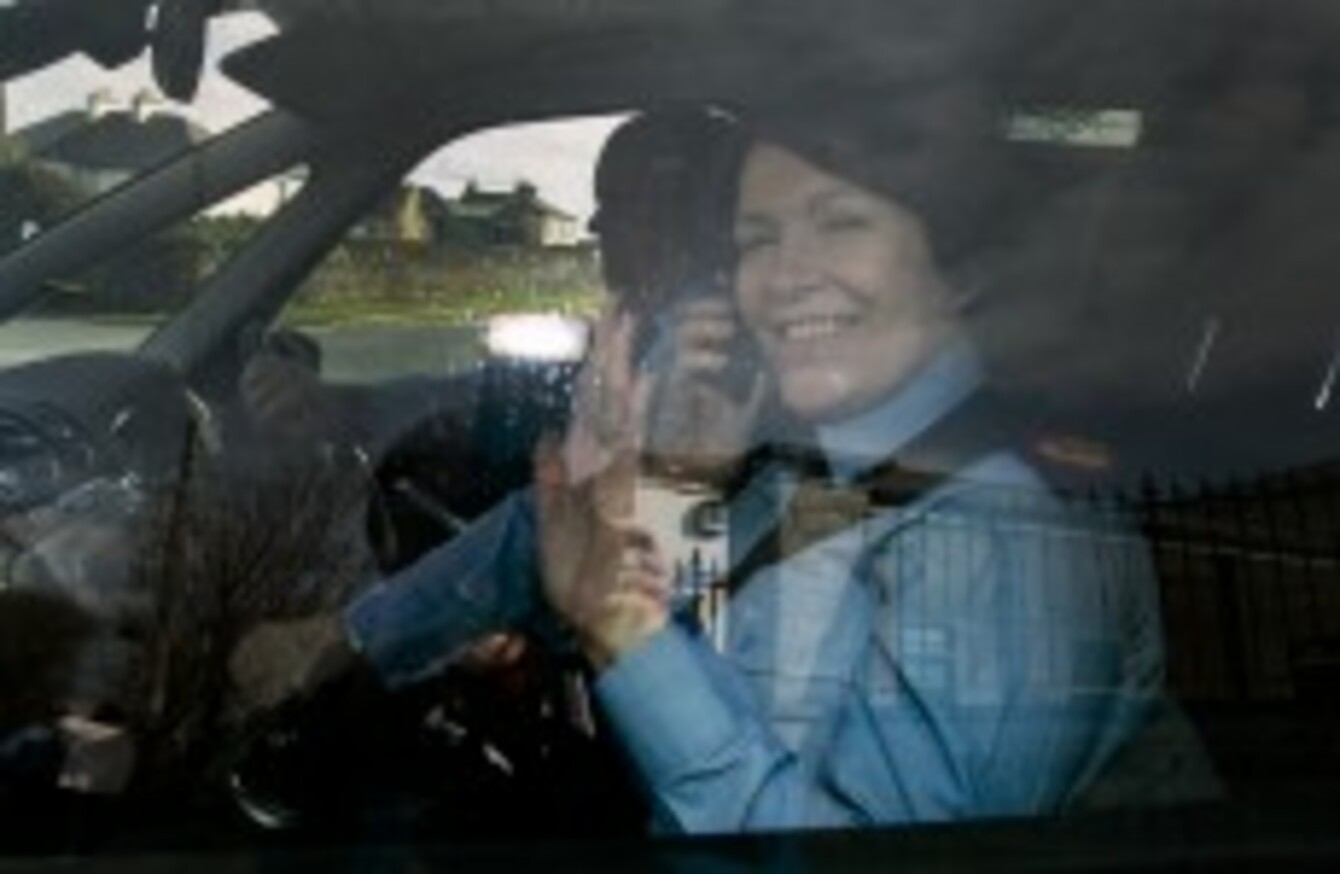 Nóirín O'Sullivan (File photo)
Image: Laura Hutton/Photocall Ireland
Nóirín O'Sullivan (File photo)
Image: Laura Hutton/Photocall Ireland
ACTING GARDA COMMISSIONER Nóirín O'Sullivan has said that she will ensure allegations of harassment against Sergeant Maurice McCabe are fully investigated.
O'Sullivan said that she had asked the acting Garda confidential recipient, retired judge Patrick McMahon, to contact McCabe's solicitor to find out the exact details of the alleged intimidation.
She made the comments at a meeting of the Oireachtas Justice Committee this afternoon about the effectiveness of the Garda Síochána Act 2005 in relation to oversight of the force.
When Sinn Féin TD Pádraig MacLochlainn said he was "deeply alarmed" about claims that McCabe was being regularly intimiated by colleagues, O'Sullivan said that she would not accept "bullying, harassment or intimidation of any kind of any of our members".
She added that "senior Garda management are very supportive of Garda McCabe and in contact with him on a daily basis", noting he had been "forwarded every support that is there".
Deputy Finian McGrath questioned this, saying he had been made aware that no member of the force had contacted McCabe about the issue.
O'Sullivan said that this "wasn't [her] understanding of the issue".
McGrath asked if she had ever ordered that McCabe be banned from using the PULSE system. She denied this, noting she had in fact restored his access.
O'Sullivan added that every member of the force was "on a learning curve … in terms of whistleblowers and how they need to be treated".
She said that she welcomed gardaí raising issues of concern about conduct within the force, describing this as "a catalyst for change".
'A defining moment'
O'Sullivan said that the recent controversies that have engulfed the force provide "an unique opportunity" for reform.
This is a defining moment in the history of our policing service.
She said that in the ten years since the Garda Síochána Act was introduced, Irish society and public expectations of the force have changed.
O'Sullivan admitted that trust in the entire administration of justice and policing in Ireland had been shaken in recent months, but said that the force were "working very, very hard and tirelessly … to restore public confidence".
She said that the Garda Síochána Ombudsman Commission (GSOC) played a vital part in maintaining trust in policing, but warned: "Gardaí should not investigate gardaí".
However, she noted that retired gardaí could be hired by GSOC.
O'Sullivan added that all serious allegations against members of the gardaí should be investigated by GSOC, instead of the current scenario where they are referred back to the gardaí.
The acting commissioner added that filling her role permanently should be done through a process of "open competition" to ensure best international practice.
'Open to criticism'
O'Sullivan said that the force "must be open to internal and external criticism", reiterating previous comments where she said "dissent is not disloyalty".
She noted that gardaí need to "learn to listen" and suggested there is a need for public attitude surveys in this regard.
O'Sullivan said that three main areas needed to be looked at to achieve what is both "good for community and good for policing":
1. Accountability and transparency in delivery of local policing
2. Investigation of complaints
3. Effective use of resources, ensuring best policing practice
Nuala O'Loan, who was the first Police Ombudsman in Northern Ireland from 1999-2007,  told the committee that the Act needs to "enhance and refine the law and make [GSOC] more independent".
There has to be a complete separation between GSOC and the State.
Ms O'Loan reiterated O'Sullivan's stance that no serving member of the force should be part of GSOC, adding that the body would work more effectively if it was able to investigate the Garda Commissioner.
Ronan Brady, a lecturer in Journalism at Griffith College Dublin, said that if the force was under the remit of the Freedom of Information Act recent controversies would have been "less likely" to happen.
Brady added that journalists have told him that the Garda Press Office is a "bulwark against openness". He said more transparency would aid the force, not damage it.