THE COST OF roaming charges outside the EU has almost doubled in the space of six months as Irish mobile operators increase costs.
The regulator ComReg found that calls received anywhere outside the EU are now 49% more expensive than the EU/EEC average. Receiving a call costs €0.64 per minute compared to €0.35 six months previously, while the European average is €0.43.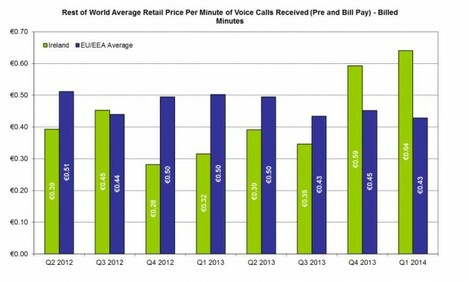 Source: Comreg
Making a call outside of Europe has also increased significantly in the same period, rising from €0.69 per minute in Q3 of 2013 to €1.10 in Q1 2014, somewhat lower than the EU average of €1.29.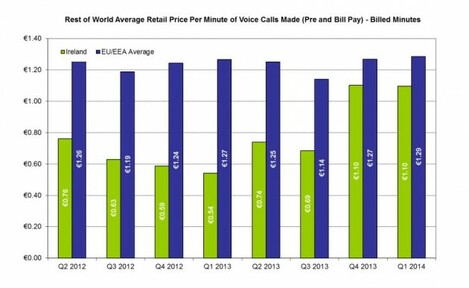 Source: Comreg.ie
The average price per MB of data among Irish mobile operators has decreased since summer 2013 with it now costing €0.06 per MB of data. This is below the EU average of €0.17 and the EU cap of €0.45.
The European Commission (EC) has been pushing for the elimination of roaming charges fees across the EU. In July, it said it was continuing work on developing new rules that would eliminate such charges completely with the EC Vice-President Neelie Kroes saying a reduction in price was "not enough."