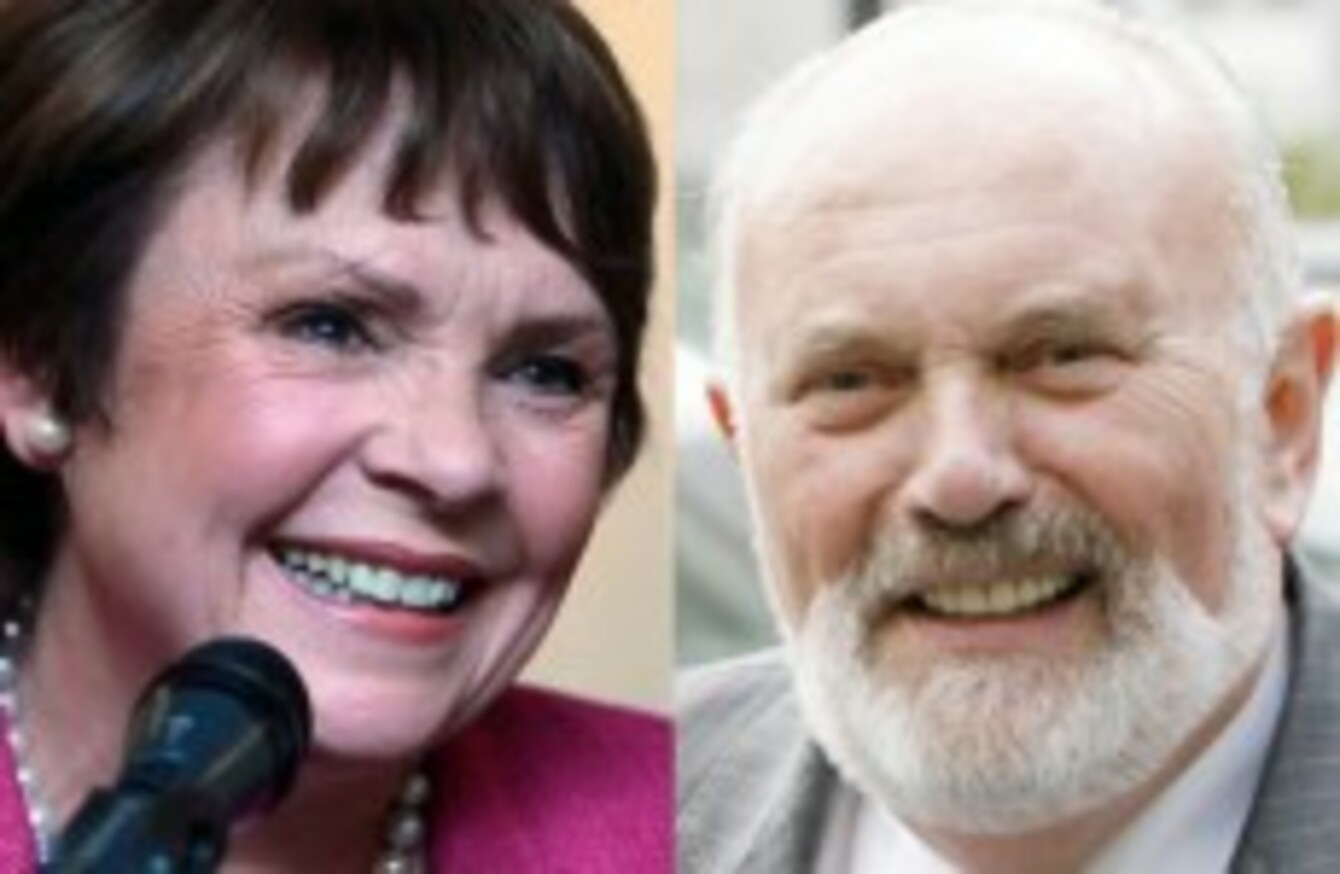 Image: Photocall Ireland
Image: Photocall Ireland
Updated: 13:15
INDEPENDENT PRESIDENTIAL hopeful Senator David Norris has secured the backing of a third local authority, following Waterford City Council's decision to support his nomination.
Six councillors votes in favour, three against and five abstained, according to RTÉ's Damien Tiernan.
Meanwhile, Dana Rosemary Scallon also secured the support of a third local authority today after Donegal County Council voted to back her nomination.
Cork County Council voted this morning against supporting Senator David Norris' bid for the presidency.
PJ Coogan of Cork 96FM reports that nine councillors voted in favour of the motion to back Norris, 20 voted against and seven abstained from the vote.
Both Dana and Norris are continuing their push to be added to the ballot today as several councils meet to consider formally pledging their support for either candidate.
Fingal and Laois county councils are already supporting Norris, while Carlow and Roscommon yesterday pledged their support for Dana. The candidates need the backing of four councils before tomorrow's deadline.
The following councils are meeting later today to discuss and vote on the proposed nomination of the candidate in brackets:
14.00: Offaly County Council (Dana)
14.00: Westmeath County Council (Dana)
16.00: Longford County Council (Dana)
18.45: Dublin City Council (Norris)
19.00: Cavan County Council (Dana)
Two more county councils are meeting tomorrow morning to decide on their support: Kilkenny is to discuss supporting either candidate and Kildare is set to vote on a proposal to back Dana.
Yesterday evening, Norris failed to secure the expected backing of South Dublin County Council. The nomination of Norris was the only one the council voted on yesterday.
Meanwhile, confirmed independent candidate Seán Gallagher criticised Mary Davis over the level of local authority support she has built up so far, saying she should have freed up extra councils who had agreed to support her once she met the required level of four.
Davis responded by saying that "you cannot rescind a nomination or give it back". However, Gallagher later issued a statement saying that candidates can only submit the votes of four councils and all others are "effectively null and void".