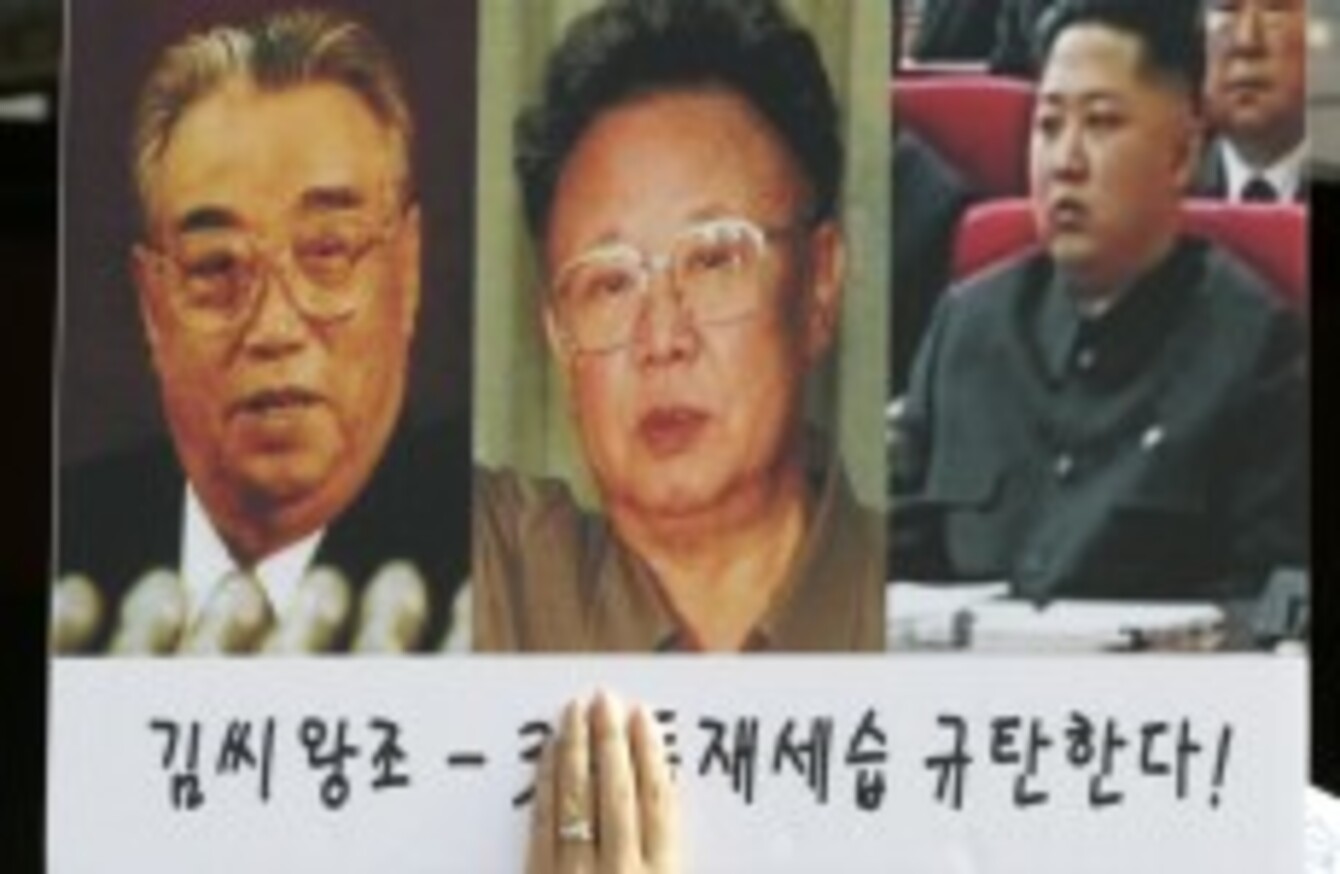 Image: Ahn Young-joon/AP
Image: Ahn Young-joon/AP
NORTH KOREA is ready to suspend nuclear missile tests if international talks on its nuclear programme can resume, a spokesman for Russian president Dmitry Medvedev has said.
The comments followed discussions between Medvedev and North Korean leader Kim Jong-il at a Siberian military base, and coincided with Russian reports that Kim was ready to resume six-party anti-nuclear talks "without preconditions".
Kim and Medvedev met at the hotel of a military garrison near the city of Ulan-Ude in Buryatia, a predominantly Buddhist province near Lake Baikal. It was Kim's first trip to Russia in nine years.
The six-sided nuclear talks – which involve South Korea, China, the US and Japan as well as North Korea and Russia – have been stalled since December 2008, but North Korea is now pushing to restart them as it faces deepening sanctions and economic trouble.
The US and South Korea maintain the North must halt its nuclear activities, including uranium enrichment, before the talks reopen.
The Korean peninsula has seen more than a year of tension during which the North shelled a South Korean island, and allegedly torpedoed a South Korean warship.
Medvedev's spokeswoman Natalya Timakova was quoted by the ITAR-Tass news agency as saying that Kim expressed readiness to return to the talks without preconditions and "in the course of the talks, North Korea will be ready to resolve the question of imposing a moratorium on tests and production of nuclear missile weapons."
Experts on North Korea were of mixed minds on the North Korean concession. One told AP that the moves were "a very important step forward" showing Kim's sincerity about reopening the nuclear talks.
Another expert hailed the reclusive nation's willingness to freeze its missile and nuclear tests, but noted there was no clear mention of the North's uranium enrichment program, which can also make nuclear weapons.
On another subject, Medvedev said Russia and North Korea moved forward on a proposal to ship natural gas to South Korea through a pipeline across North Korea.