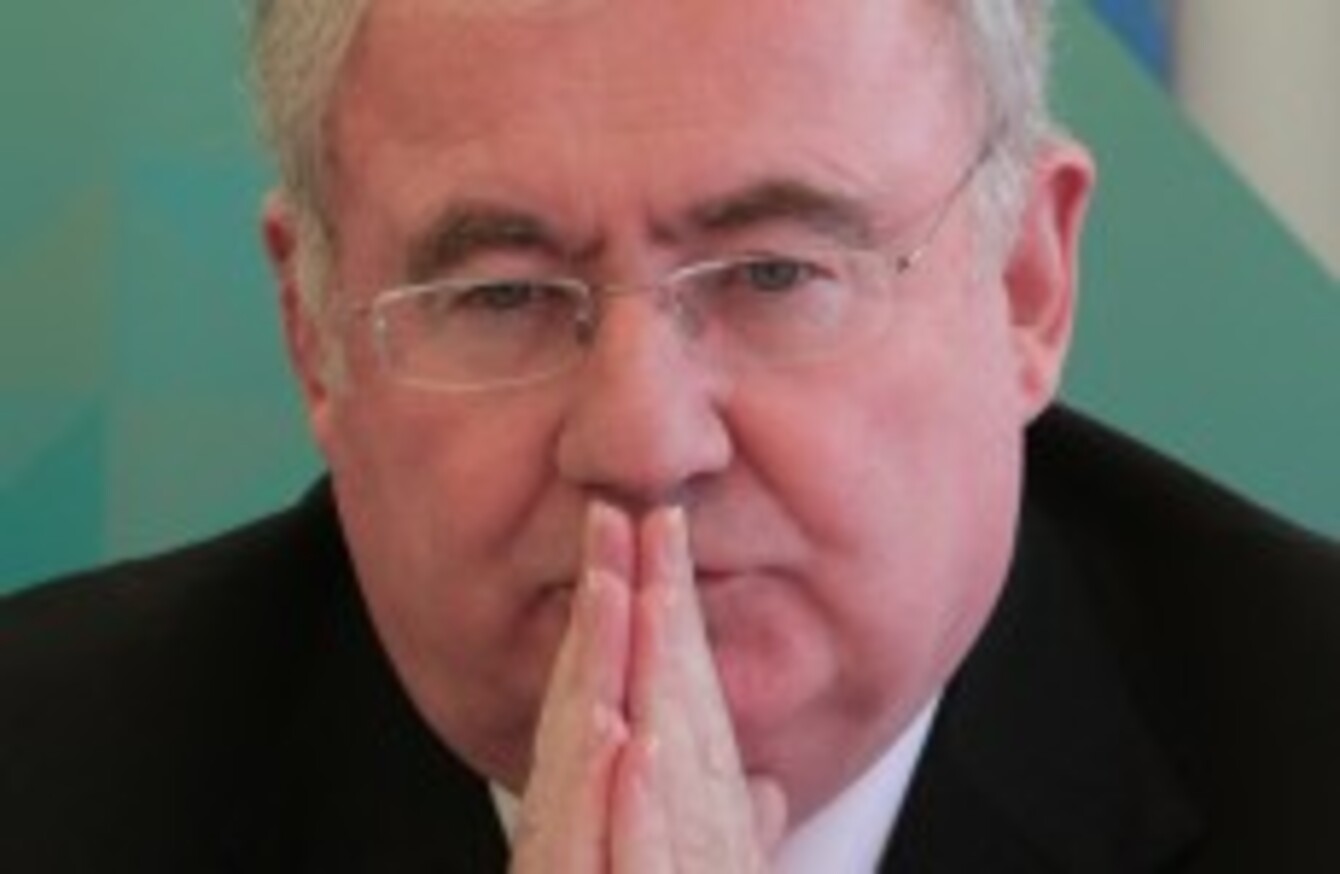 Pat Rabbitte, Minister for Communications, Energy and Natural Resources
Image: Niall Carson/PA Wire
Pat Rabbitte, Minister for Communications, Energy and Natural Resources
Image: Niall Carson/PA Wire
PAT RABBITTE WANTS to reassure the public on the issue of the North-South Interconnector, and whether it will be included in the recently-announced expert consultation on Eirgrid's pylon plans.
While Fianna Fáil has demanded that the Government commit to including the North-South Interconnector in a new review of the plans, Minister Pat Rabbitte has come up with a way to try and reassure the public on the issue.
He said tonight that he wanted to clarify some things about the current situation, which involves EirGrid carrying out a public consultation and an independent panel of experts due to look at the underground options for Grid Link and Grid West.
He said that when it comes to the North-South Interconnector, the public "would be reassured if they knew that the overhead and underground options for North South have both been investigated", and that the already published studies on the interconnector "are sufficient to enable a similar comparison be made by Bord Pleanála when they come to decide on the merits of this planning application".
He was approached by the Taoiseach before yesterday's Cabinet meeting about the issue.
On foot of this, Rabbitte agreed to ask Judge Catherine McGuinness – head of the independent commission – to consider what work her panel might do to establish if the North South project and Grid Link and Grid West had been treated equally in terms of the proposed studies.
"This is of course a matter for decision by Judge McGuinness and her colleagues," said Rabbitte.
The minister noted that a planning application has already been submitted for the part of the North-South Interconnector project in Northern Ireland and that planning process "is in train".
The North South transmission line will cover 100km of line south of the border and 40km north of the border.
North East
Fianna Fáil Jobs Spokesperson Dara Calleary said in the Dáil today that there is "major confusion surrounding the new review panel and why the North East has been left out entirely".
Deputy Calleary said afterwards that the Taoiseach's response to his questions was "disgraceful" and "provides further evidence that this review is nothing more than a political stunt".
He also asserted that the CEO of EirGrid Fintan Slye "has been very clear that he is not aware of a conversation between the Taoiseach and Government deputies on the North-South interconnector project".