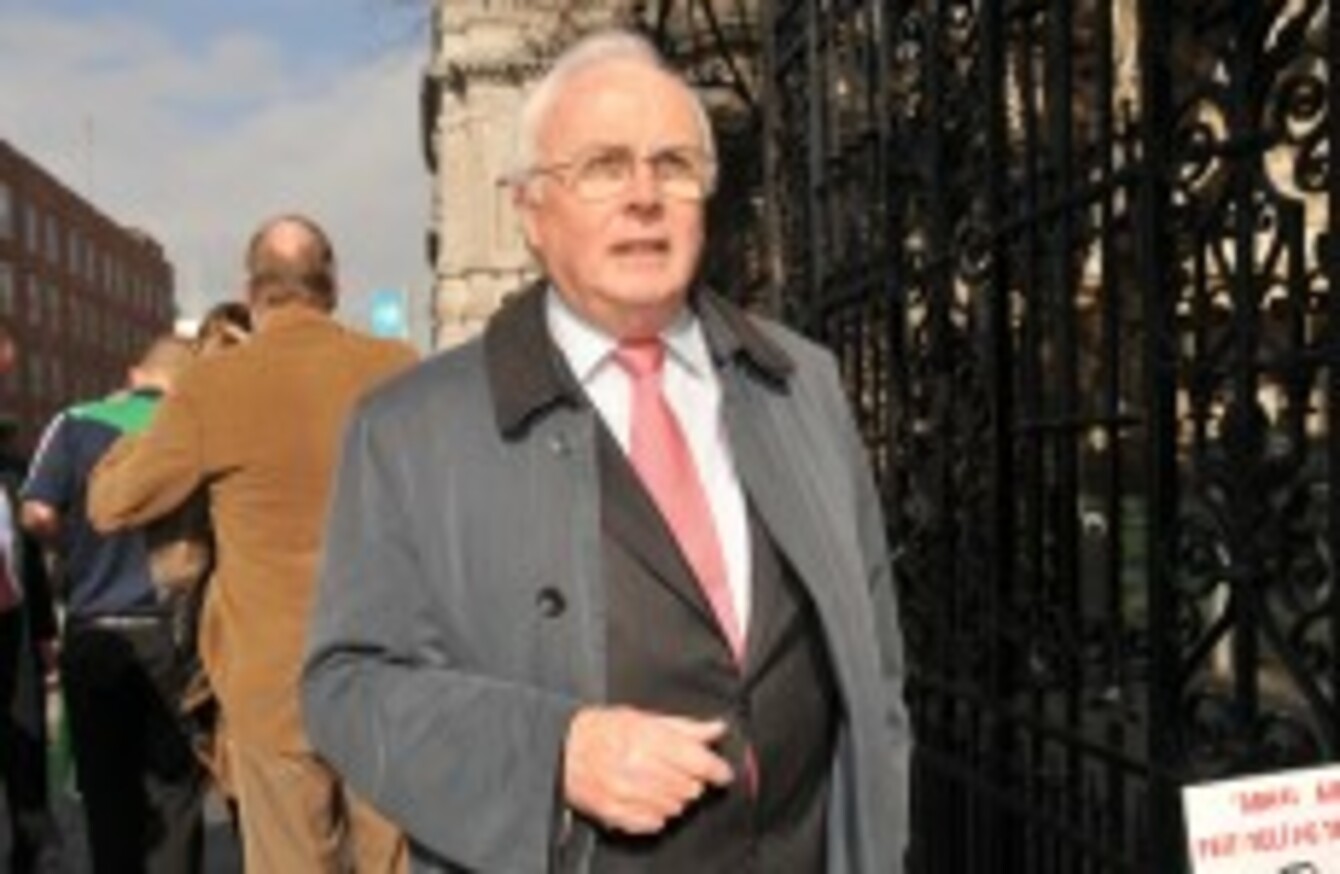 Nama CEO Frank Daly is among those who have agreed to the cut
Image: Laura Hutton/Photocall Ireland
Nama CEO Frank Daly is among those who have agreed to the cut
Image: Laura Hutton/Photocall Ireland
SENIOR OFFICIALS AT the National Treasury Management Agency have agreed to a 15 per cent pay cut requested by the Minister for Finance.
Only one of the highest earners at the NTMA rejected the cut, which will apply to all salaries higher than €200,000.
Those who agreed – including all ten members of the senior management team and four other staff – will take a pay cut up to a maximum of 15 per cent, or the difference between their total salary and €200,000.
The CEO of Nama, Frank Daly, is among those whose salary will be reduced. He had already agreed to accept the cut before the request from finance minister Michael Noonan was circulated to other high-paid staff.
" I would like to acknowledge the positive response to my request of those NTMA staff who waived part of their salary," Noonan said in a written answer to a question from Fianna Fáil finance spokesperson Micheál McGrath.
Noonan confirmed that top-paid managers at the NTMA – the body which manages the Government's assets and debts – also waived all performance bonuses for 2011. However €62,610 was paid out in bonuses to five other employees.
For 2010, the equivalent figure was €1,981,760.
Last month Noonan revealed that the average salary of the NTMA's 433 employees – which includes all 193 staff working for Nama – was €93,225.