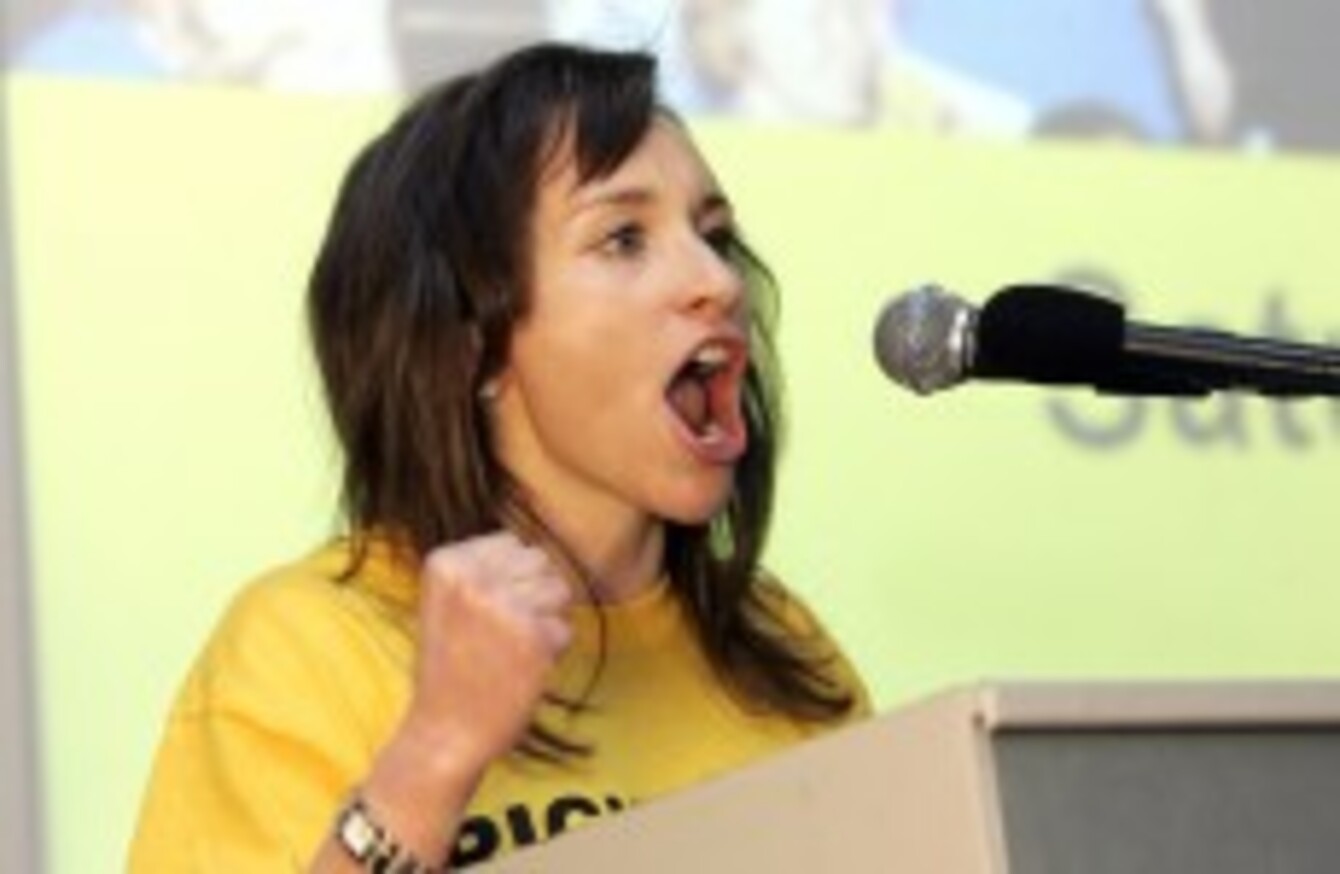 Dara Ann O'Malley, INMO Student Officer, speaking at the rally today
Image: Mark Stedman/Photocall Ireland
Dara Ann O'Malley, INMO Student Officer, speaking at the rally today
Image: Mark Stedman/Photocall Ireland
AN ESTIMATED 500 nurses have held a rally at Croke Park to protest against plans to pay graduate nurses 80 per cent of the usual salary for the job.
Speakers at the rally, which was organised by the two main nursing unions, told the crowd that the starting salary for newly qualified nurses and midwives has already been cut by 24 per cent in recent years.
Other speakers from the Irish Nurses and Midwives Organisation (INMO) and the Psychiatric Nurses Association (PNA) highlighted that the salary provides no incentive for nursing graduates to remain in Ireland when they can earn significantly more in the United Kingdom.
The HSE recently announced that it is lifting the embargo on recruitment in the public sector to hire one thousand graduate nurses. However the plan will see nursing graduates earn a starting salary of €22,000 and large numbers of agency staff displaced.
"This graduate programme is fundamentally flawed as it will result in up to one thousand experienced nurses and midwives being let go to be replaced by new graduates who will have the full responsibilities of all other qualified nurses and midwives, but paid 80 per cent of the agreed rate," said Liam Doran, General Secretary of the INMO.
Nurses working for agencies and on short term contracts told the rally that they would lose their jobs and have no other prospects for employment because of the public sector recruitment embargo.
Protesters endorsed a complete boycott of the HSE plan when it advertises for the jobs beginning on 11 January. Nurses also agreed to undertake a nationwide lobbying campaign of TDs to stop or dramatically improve the graduate programme.
The unions are to intensify their campaign to demand that the HSE and the Department of Health enter into talks on other plans which could reduce payroll costs while respecting already-existing salary scales.
The HSE's head of human resources, Barry O'Brien, said he found it difficult to understand the position of the nursing unions given their previous criticisms of the lack of jobs for nursing graduates in Ireland.
(Photo: Mark Stedman/Photocall Ireland)