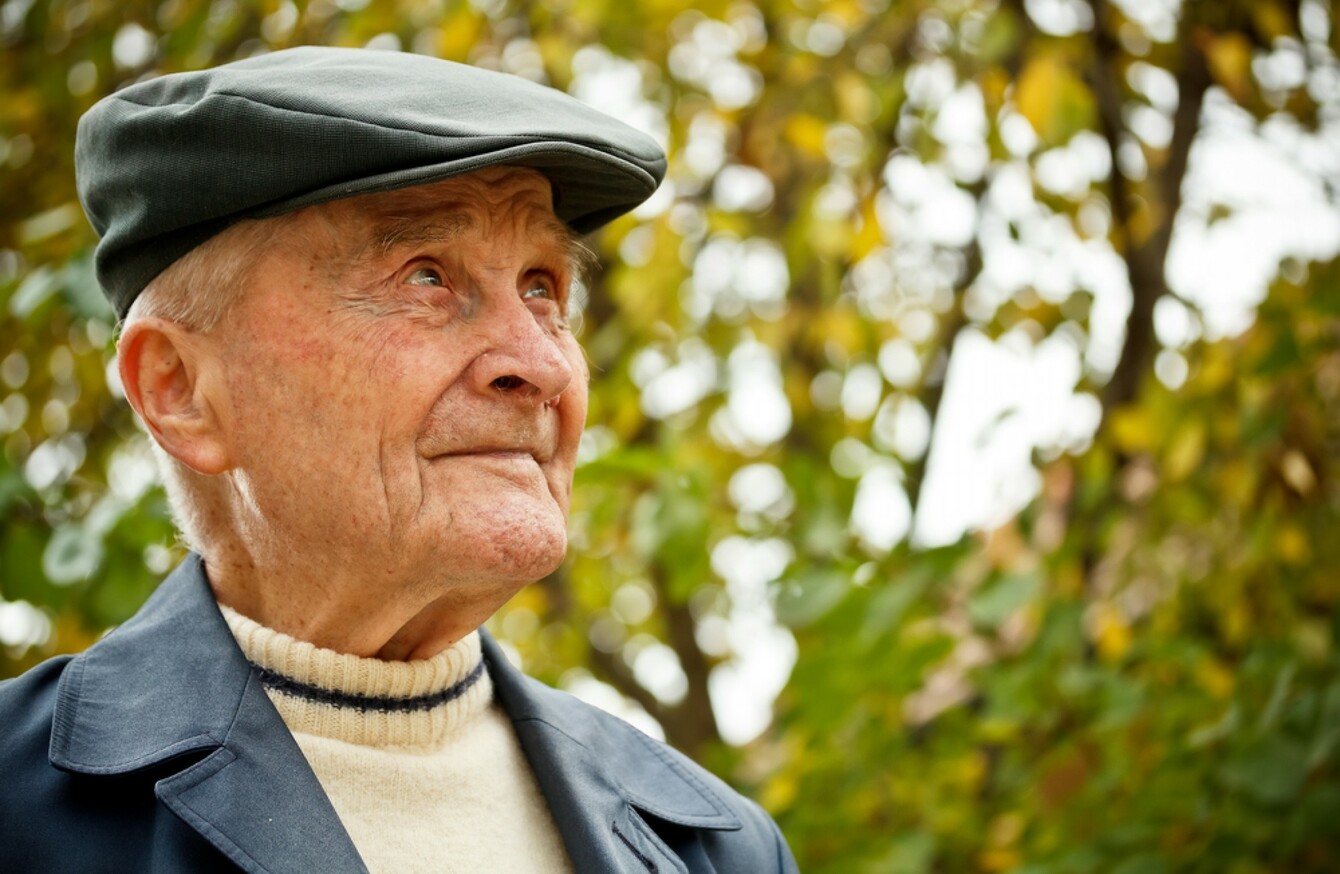 As our elderly population grows, attention is shifting to how we care for the elderly.
Image: Shutterstock/grafvision
As our elderly population grows, attention is shifting to how we care for the elderly.
Image: Shutterstock/grafvision
NURSING HOMES IRELAND are concerned that a home care option will "dilute" the state grant given to those who struggle to pay for care during their old age.
Last week, Willie O'Dea's bill to add a home care option to the Fair Deal scheme passed through to the second stage of the legislative process.
This was in response to a gap in geriatric care which means that there's no State help for those who wish to be cared for in their old age in their own homes.
CEO of Nursing Homes Ireland Tadhg Daly told TheJournal.ie that although they agreed with the priciple of providing home care, that they should wait until a consultation process has been completed, and a whole new strategy is set up.
"It's over simplistic to apply the same principle.
It also might be unworkable: the Fair Deal scheme sees residents contributing 80% of their income to their care. For home help, they'd only have a small amount left to pay their rent and day-to-day living expenses.
The Fair Deal scheme also requires a levy of 7.5% on assets and a levy of 7.5% on their home – which unlike in a nursing home situation they would continue to live in – to pay for their home care.
Daly said that it's very unlikely that those in nursing homes would be able to live independently, as the elderly who live in nursing homes are assessed as needing full-time care.
"You're not comparing like with like, having been assessed, a care team have judged that based on their dependency, residential care is the best option for them."
Concern about the practicality of the home care bill doesn't end with nursing homes – but the introduction of the bill is nonetheless welcome to get some sort of action started.
Justin Moran, Head of Advocacy and Communications with Age Action, told TheJournal.ie said that some care supports are simply not available in many parts of the country so that the system couldn't support a home care option.
Lack of proper funding means the HSE will provide fewer home help hours in 2017 to fewer people than it did six years ago.
"This means more older people forced unnecessarily into nursing homes, more families struggling to cope without home helps and more pressure on carers."
This is a point O'Dea acknowledges, and has included in the Bill that those who applied for home care – and didn't get it – will be recorded.
Moran added that the proposed bill by O'Dea is a valuable contribution to the debate that "highlights the need" for a statutory entitlement for home care in Ireland.
So now what?
Minister McEntee has commissioned a consultation process into the sustainability and cost-measures associated with home care.
It's understood that the Fair Deal scheme bill won't be enacted, if passed, until that consultation has ended and a report/recommendation emerges.
Nursing Homes Ireland's submission to the Oireachtas committee on Future Healthcare asked that the following be provided for:
A continuum of care that ensures our older population can avail of the specialist care they require at each appropriate stage
Advancement for health care system that supports acute hospitals in focusing upon delivery of acute care
Specific budgets for differing specialist care services give transparency within health spend and help ensure the budgets are resourced to meet requirement.
"We need to be ambitious for our older people," Daly says. "A range of services need to be available to them. But this bill is too blunt in my view."
Whatever the situation, families should talk to their family member about what type of care they need – and sooner rather than later.