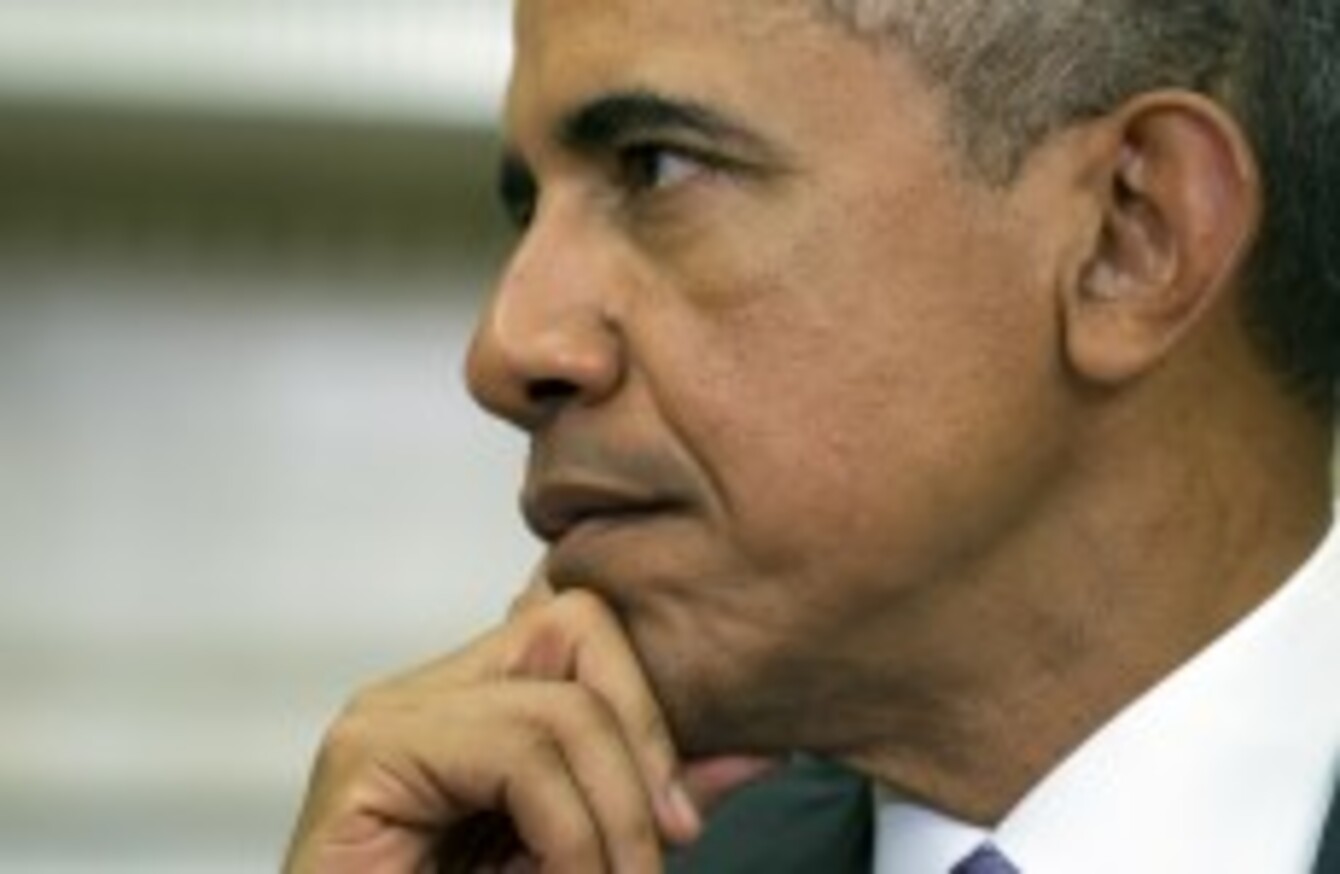 Image: Associated Press
Image: Associated Press
US PRESIDENT BARACK Obama has rejected the idea of revoking Bill Cosby's presidential medal because of sexual assault allegations.
Cosby was awarded the Presidential Medal of Freedom – the highest civilian award in the United States – by George W Bush in 2002.
Obama was responding questions a petition calling for the honour to be revoked.
At the time of writing, almost 12,000 people have signed this petition on WhiteHouse.gov, but a response is generally not received until the number of signatories reaches 100,000.
"Cosby admitted to procuring drugs to have sex with women without their consent. He has been accused of serial rape by dozens of others," it reads, "We cannot yet give his accusers their day in court, but we can fight back in the court of public opinion."
However, its aim doesn't look likely to be achieved. Obama said:
There's no precedent for revoking a medal. We don't have that mechanism.
He declined to address specific allegations against the entertainer because there are pending legal matters, but left no question about his thinking on the larger issue of drugs, consent and rape.
If you give a woman, or a man, for that matter, without his or her knowledge a drug, and then have sex with that person without consent, that's rape. And I think this country, any civilized country, should have no tolerance for rape.
Court documents obtained by The Associated Press have revealed that Cosby acknowledged under oath in 2005 that he obtained Quaaludes to give to women with whom he wanted to have sex. The documents weren't clear on whether the women consented to being drugged.
The leader of a sexual assault awareness group that has urged the White House to revoke Cosby's medal expressed disappointment in the president's statement.
Angela Rose, executive director of Promoting Awareness Victim Empowerment, said there are plenty of ways for the president to take a more emphatic stand.
"Allowing Cosby to maintain this coveted symbol suggests that we as a society condone coercive sexual behavior," Rose said.
This is an unprecedented moment, and we need to show zero tolerance for sexual assault.
More than two dozen women have accused Cosby of sexual misconduct in the past four decades, and many of them alleged that he drugged them before sex.
The 78-year-old comedian, who has never been charged with a crime, has denied some accusations while declining to comment or respond to others.
With reporting by The Associated Press.