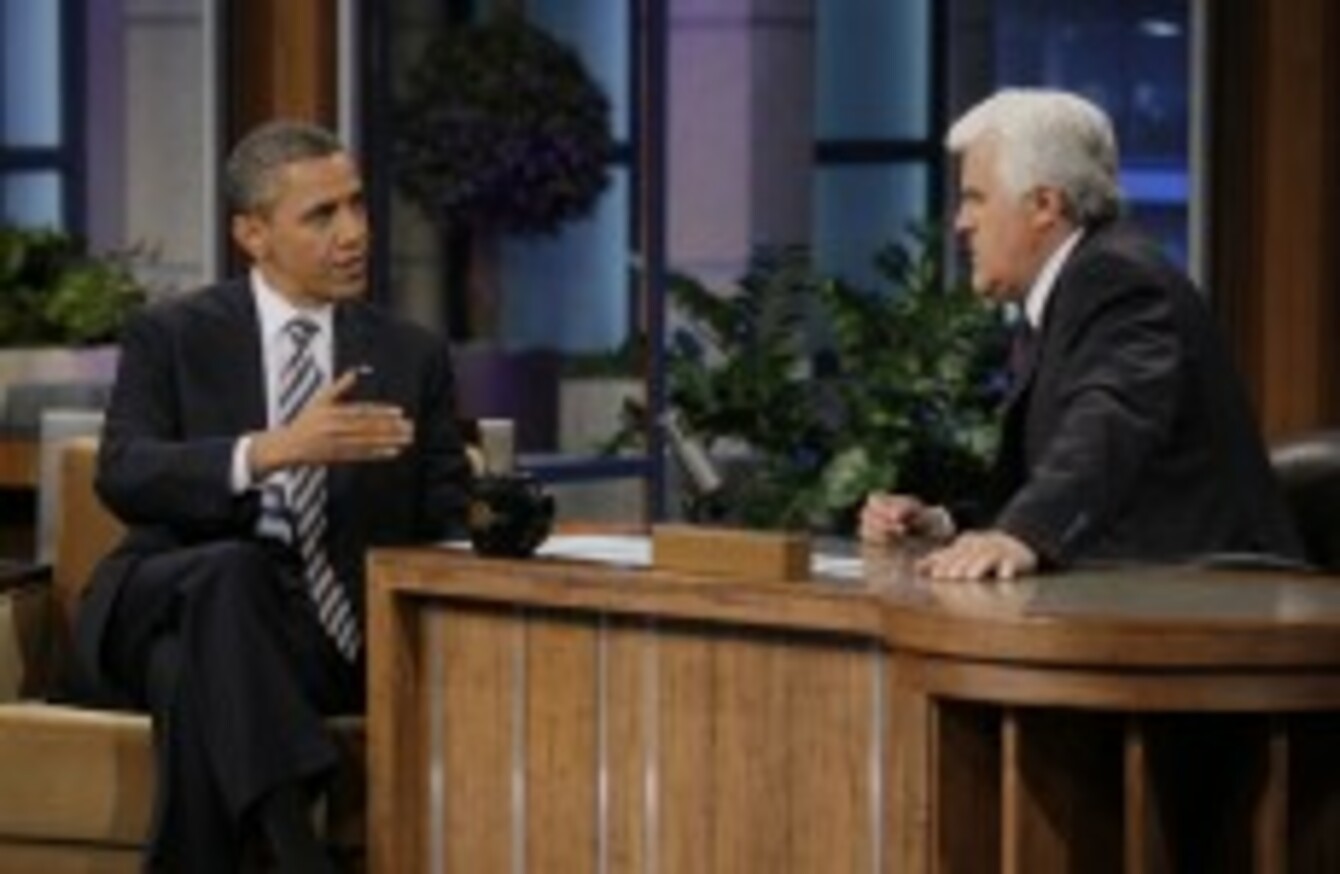 Image: Paul Drinkwater/AP/Press Association Images
Image: Paul Drinkwater/AP/Press Association Images
US PRESIDENT BARACK Obama has said the Occupy Wall Street movement is a result of "frustration" in an appearance on the country's highest-rated late night talk show.
Obama made his fourth appearance on The Tonight Show with Jay Leno and his second as president.
He was given what many commentators said was an easy ride but did take time to air his views on the Occupy Wall Street movement that has spawned other anti-capitalist protests across the US and the world including here in Ireland.
He told the programme:
Look people are frustrated and that frustration has expressed itself in a lot of different ways.

It expressed itself in the Tea Party, it's expressing itself in Occupy Wall Street. I do think that what this signals is that people in leadership… everybody needs to understand that the American people feel that no one is looking out for them right now.
Watch:
As the Guardian observed this was a more serious interview than previous appearances.
The Daily Beast said it was a 'well-orchestrated sit-down' in which Leno threw 'softball' questions at Obama.
In a rare light-hearted moment, Obama joked that it was "shocking that they opposed something I proposed" referring to the Republican party's opposition to his decision to withdraw all US troops from Iraq by Christmas.
Watch more of the interview here: