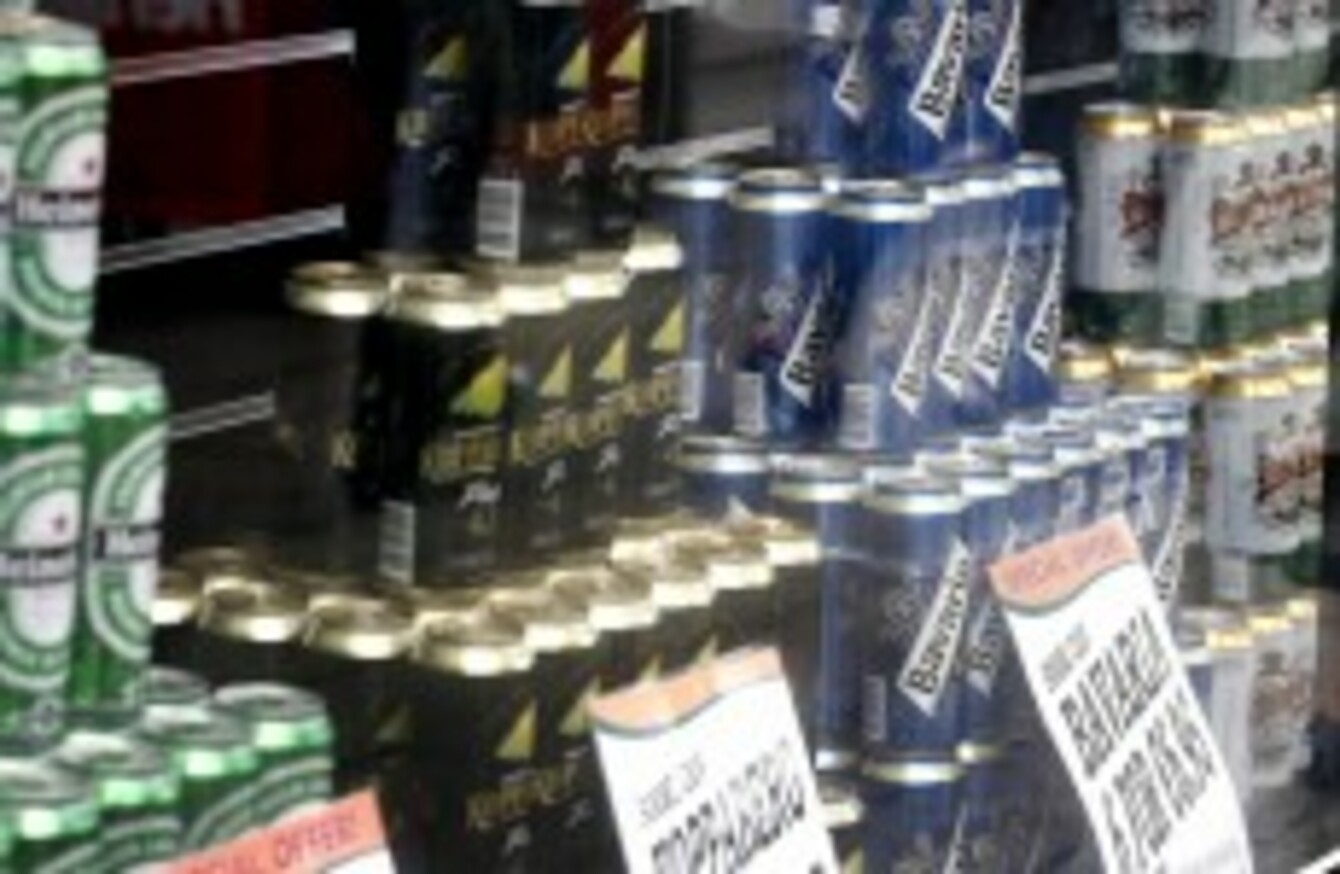 Image: Mark Stedman/Photocall Ireland
Image: Mark Stedman/Photocall Ireland
A PARLIAMENTARY COMMITTEE has recommended tough new rules on alcohol sales and advertising, including the outright ban of all advertising of alcohol products on social networking websites.
The Oireachtas committee on Health and Children has also called for a ban on TV alcohol advertising before 9pm at night, and a ban on all retail advertising relating to the discounting of alcohol products.
The report, published this afternoon, also recommends that the government end VAT refunds on below-cost sales of alcohol, and that the government should ban services which deliver alcohol directly to a consumer's home.
The committee also wants to ban the sale of alcohol alongside groceries, confectionery and fuel, expressing concern about the "proliferation of outlet which sell alcoholic products".
The report stopped short of making a formal recommendation on banning the below-cost sale of alcohol, saying that while a majority of members of the committee were in favour of it, a number of members proposed higher alcohol spending taxes instead.
The report also recommends a programme of educational programmes on the dangers of drug and alcohol misuse, aimed at the general public, and that the government consider an outright ban of the sale of alcohol in certain outlets.
On drugs, the report recommends an outright ban in the import of cannabis seeds, and that Ireland's drug legislation be amended to include stricter controls on importing benzodiazepines, including the likes of Valium and Xanax.
Committee chairman Jerry Buttimer (FG) said the aim of the report was to "highlight the prevalence of alcohol and other drugs in society and to emphasise the misuse of alcohol in particular, this being the most commonly used drug – what some have called the 'national drug'."
It is the Committee's belief that there is no single measure which will solve the problem of alcohol misuse. Rather, a package of measures is needed to change our attitudes towards, and behaviour regarding, the consumption of alcohol.
The Alcohol Beverage Federation of Ireland welcomed the calls for increased education on the effects of drugs, the proposed introduction of a 9pm watershed on alcohol advertising would be ineffective given the presence of foreign broadcasts in Ireland.