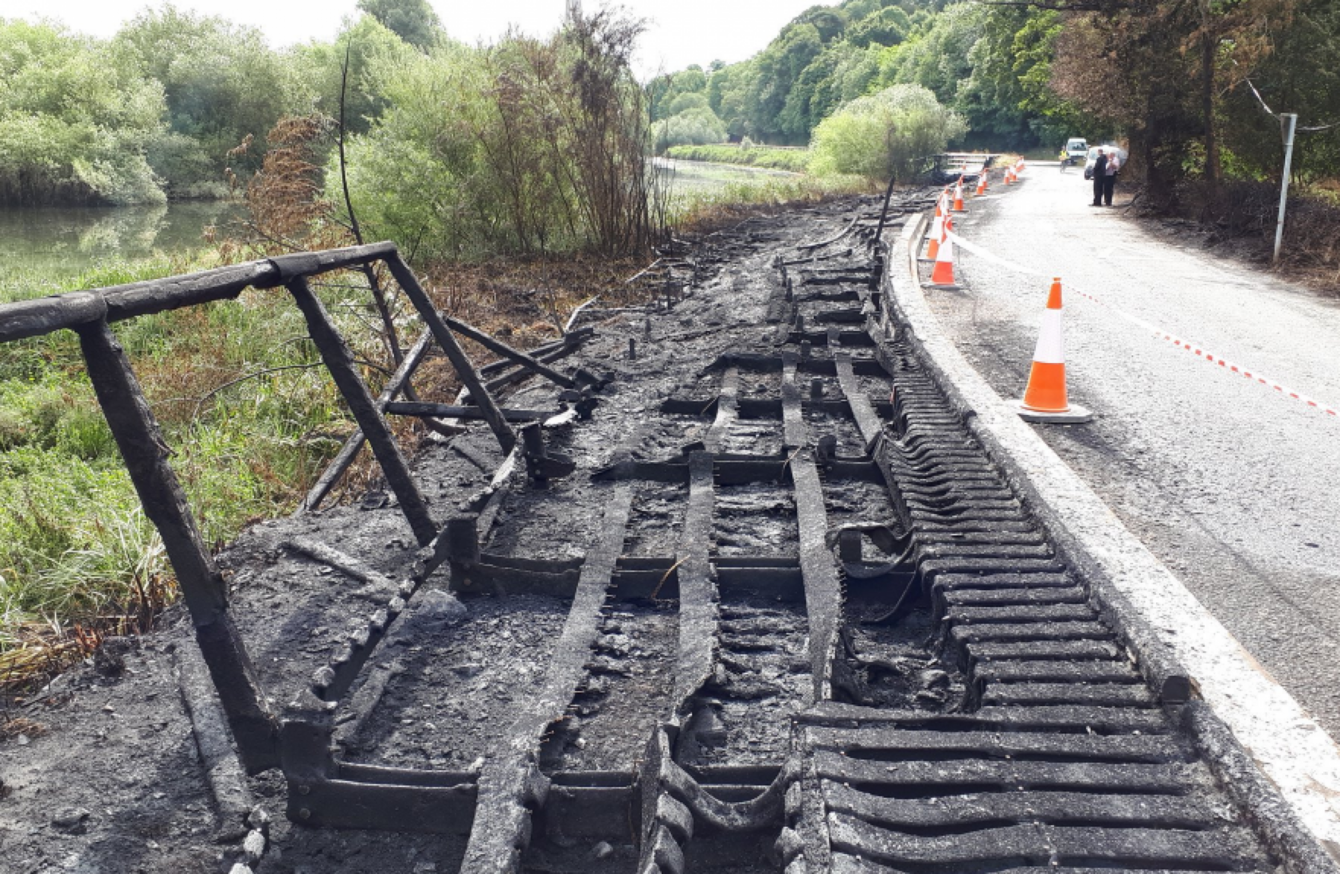 The destroyed boardwalk at Oldbridge, Co Meath
Image: Twitter/Ross Kenny / @boyneboats
The destroyed boardwalk at Oldbridge, Co Meath
Image: Twitter/Ross Kenny / @boyneboats
GARDAÍ IN MEATH have launched a criminal investigation after a boardwalk near the historic Battle of the Boyne site was damaged in a suspected arson attack.
Firefighters from Drogheda, Co Louth were called to the scene at Oldbridge, Co Meath after the boardwalk caught fire at around midnight last night.
The boardwalk is close to the Battle of the Boyne site, and up to 400m of the structure is reported to have been destroyed in the fire.
Gardaí in Laytown are now investigating "criminal damage by fire" to the boardwalk, and investigations into the incident are ongoing.
Labour senator Ged Nash was among those to hit out at the suspected attack.
He tweeted: "Completely sickened by the act of naked, wanton vandalism that has destroyed our beloved boardwalk at Oldbridge.
"Anyone with any information that might help the Gardaí to bring the perpetrators of this arson attacking [sic] to justice should call the station in Drogheda".