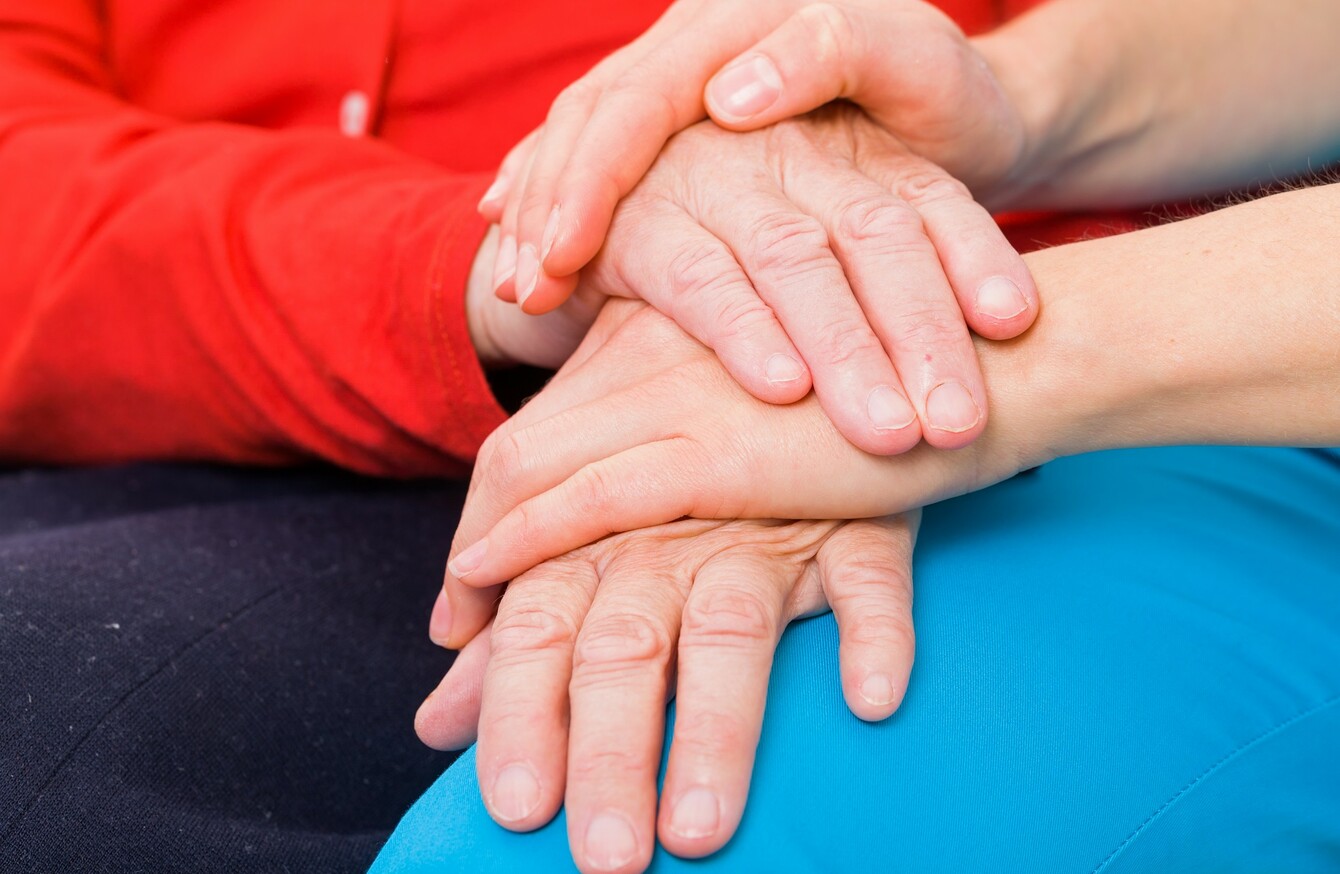 Image: Shutterstock/Ocskay Bence
Image: Shutterstock/Ocskay Bence
POTENTIALLY HARMFUL SEDATIVE drugs are being used to make the treatment of older patients more convenient, a conference in Galway has heard this week.
The annual meeting of Sage, a support group for older people, has heard about examples of patients being treated unnecessarily with anti-psychotic medication.
The issue was raised at the conference by Dr Shaun O'Keefe, a consultant geriatrician at University College Hospital Galway.
Speaking to TheJournal.ie about the practice, he explains: "Anti-psychotic drugs increase the risk of death and stroke.
The response to that has been to restrict the use of these medications to the most severe and serious problems – the problem comes when their use is expanded to deal with smaller issues like wandering.
O'Keefe warns that treating patients with dementia for even three months with this type of medication will result in death for one in 100 and a stroke for one in 60.
Also appearing at the meeting, manager of Sage Mervyn Taylor described one case where "a resident in a nursing home was given medication when he became upset on hearing of the death of his wife."
"In another case an older patient in a hospital was medicated to encourage her to adapt to continence pads – when she was still continent but needing assistance of two staff to go to the toilet."
Speaking about the cause of this, O'Keefe says that looking at it as malpractice "isn't terribly helpful" and that "staff are hard pressed and there is under staffing – and nationally there is still a relatively patchy network for people with dementia".
Sage has called for the enforcement of legislation in this area to prevent it from happening, and Dr O'Keefe says he is hoping to see the full implementation of the National Dementia Strategy over the coming years will help address the problem.