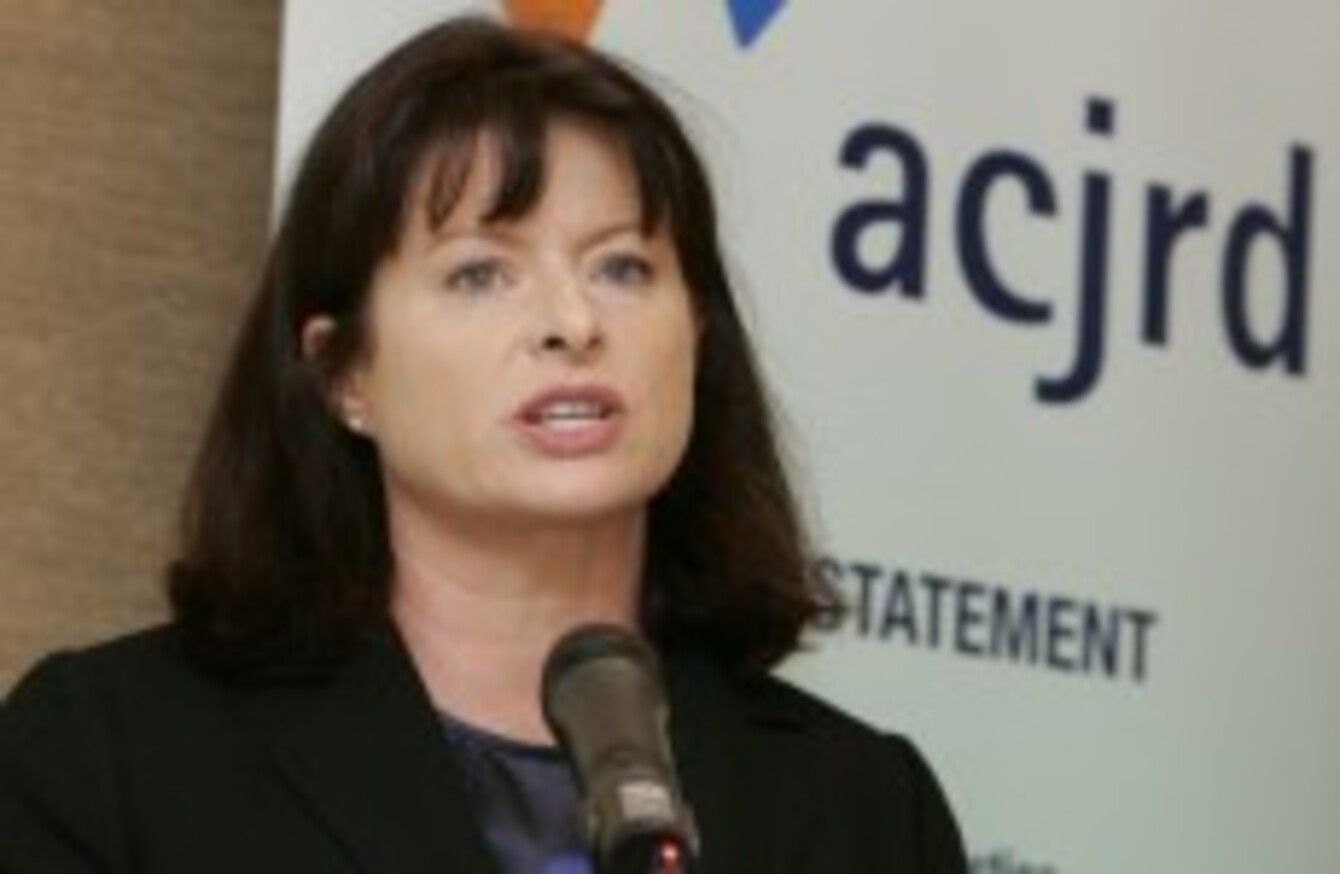 Ombudsman for Children, Emily Logan
Image: Mark Stedman/Photocall Ireland
Ombudsman for Children, Emily Logan
Image: Mark Stedman/Photocall Ireland
Updated 9.30pm
THE OMBUDSMAN FOR Children is to investigate the recent events where two Roma children were taken from their families over questions about their identity.
A statement from the Ombudsman, Emily Logan, said today that she intends to investigate the events where the children were taken into State care.
One of the children was a seven-year-old girl and the other was a two-year-old boy. On both occasions, DNA tests confirmed they were related to their families and they were returned to their parents.
The Ombudsman for Children is able to undertake its own investigation into the actions of the HSE, under the Ombudsman for Children Act. Logan is able to conduct an investigation within her role "where an action may have adversely affected a child, where there may have been maladministration and where she considers that an investigation would be warranted".
The Minister for Justice, Alan Shatter, contacted the Ombudsman for Children today to raise the possibility of an expanded role in investigating this matter.
The Ombudsman is awaiting clarification on the Minister's proposal, it said. Shatter said last night that gardaí responded "in good faith" to concerns about the children.
It was confirmed today that the National Director of Children and Family Services, Gordon Jeyes, is to head up the HSE's review of the two cases.
A garda report on the cases is also being compiled, and is expected to be completed within two weeks.
The incidents have received much criticism, with a number of TDs questioning the actions of the gardaí and raising concerns about racial profiling.
The Ombudsman for Children has set the process in motion for its review, and is to determine the most appropriate course of action in the coming days.
Racism reporting
Meanwhile, this evening ENAR Ireland, which runs iReport, a system for reporting racist incidents, said that it has recorded more than 120 incidents of racism in Ireland since July of this year.
These included 12 reports involving racism against members of the Roma community.
Director of Enar, Shane O'Curry, said that he believes the incident was one of "racial profiling" and that international press coverage has shown Ireland "in an extremely poor light".