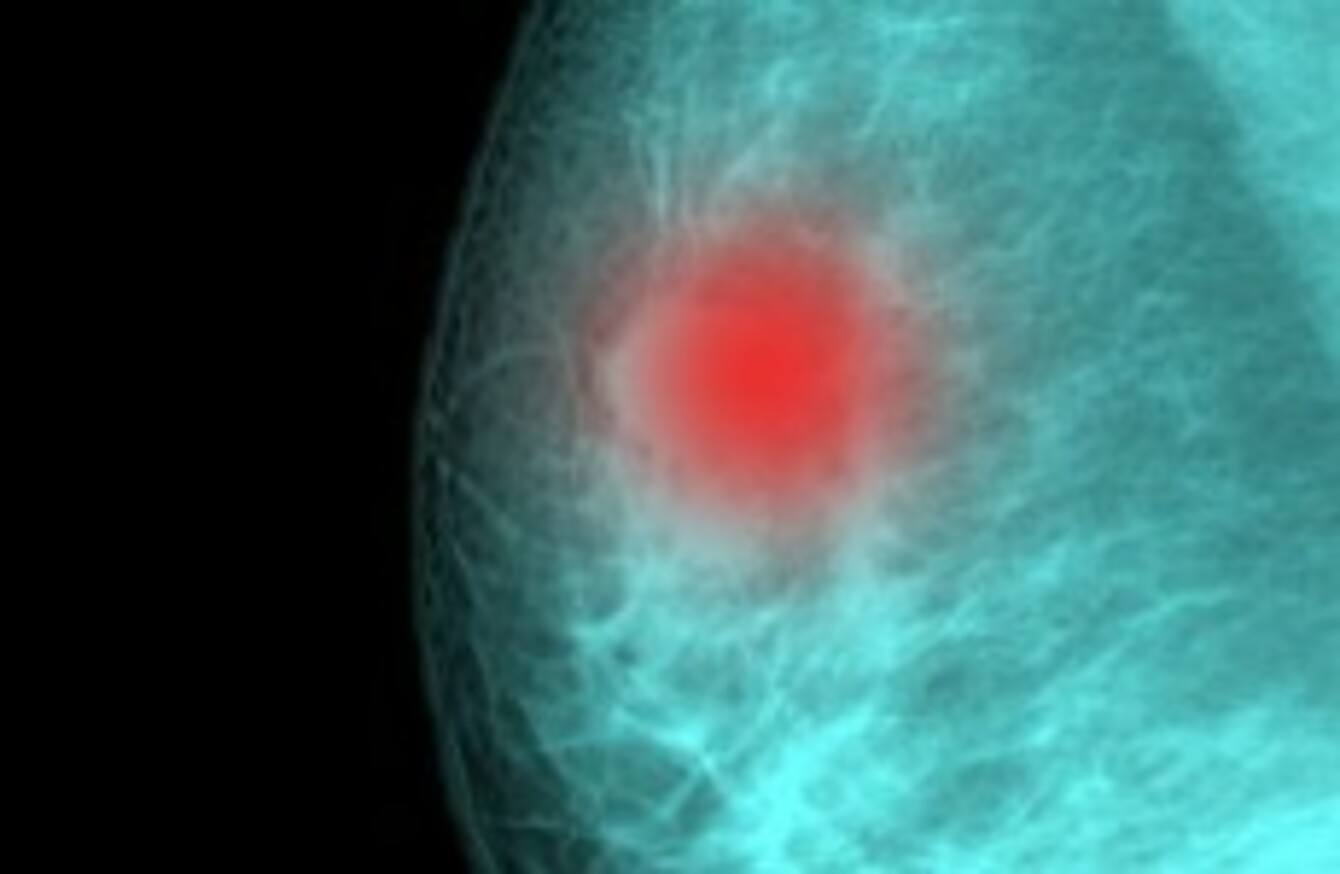 Image: Shutterstock/thailoei92
Image: Shutterstock/thailoei92
A STUDY ON a new test for breast cancer shows that it reduces the need for chemotherapy in some patients.
The test, Oncotype DX, involves a sample of the tumour being taken and sent to the US for gene testing. It has only been available in Ireland for four years.
Suitable patients
Patients who are suitable for the test – whose cancer is node negative and hormone positive – have their tumour gene-tested.
The test looks at the activity of 21 genes in this particular breast cancer, and is able to see how the cancer is going to behave into the future and whether it would benefit from chemotherapy or not.
Genomic Health presented 11 studies today in Vienna, Austria, on the test in Ireland.
Study
They include a real-life observational study in Ireland, which demonstrates significant reductions in chemotherapy and cost savings when the test is used in early-stage breast cancer.
Dr Janice Walsh, Consultant Medical Oncologist at St Vincent's University Hospital in Dublin, led the research project for the All Ireland Co-Operative Oncology Research Group (ICORG) in collaboration with the National Cancer Control Programme (NCCP).
Dr Walsh told TheJournal.ie that the test has been standard practice in the United States since 2005, but was only introduced in Ireland, following a long campaign, in 2011.
Ireland was the first European market to publicly reimburse the test.
The study at Irish hospitals showed that out of the 583 patients who were included in the analysis, 59% underwent a change in their treatment decision.
339 of the patients would have been recommended chemotherapy had they not undergone the test – the test showed that they could be changed to hormone therapy alone, as chemotherapy would have given them minimal or no benefit.
Dr Walsh said this is "hugely significant" as it means the patients can avoid the side effects from chemotherapy.
It is estimated that there are about 600 eligible patients a year.
Breast cancer is the most frequently diagnosed cancer in Irish women.
Kieran Kenny of Genomic Health said that the test has demonstrated value for patients and the health care system.