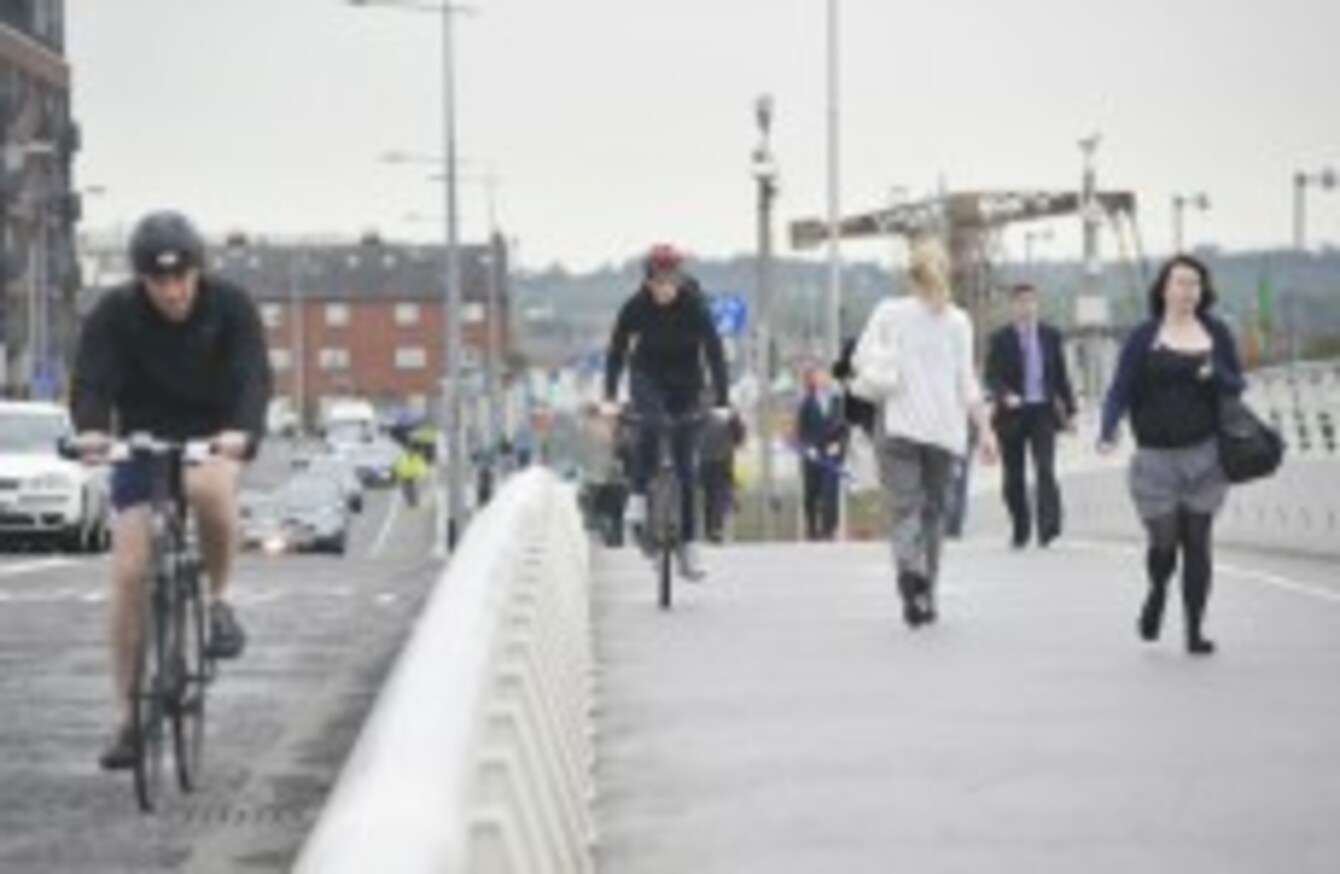 Image: Sasko Lazarov/Photocall Ireland
Image: Sasko Lazarov/Photocall Ireland
ONE IN EIGHT Irish drivers has admitted to either colliding with, or only barely avoiding an accident with, a cyclist in the last two years.
A survey published this morning by AA Motor Insurance, which polled 12,500 Irish motorists, also revealed that 11 per cent of motorists have been involved in similar incidents involving a pedestrian, and a similar number reported run-ins with animals.
5 per cent of respondents said they had hit, or almost hit, a motorcyclist – while 0.7 per cent, or around 90 motorists, said they had had a similar encounter with someone on horseback.
On a county-by-county basis, Dublin drivers were most likely to have a near-miss with cyclists – with 17 per cent of motorists admitting to an incident – ahead of Galway (14 per cent) and Wicklow (13 per cent).
On encounters with pedestrians, Donegal and Kerry had the worst records, at 17 per cent, while Mayo was close behind on 16 pcer cent. Wicklow (8 per cent), Roscommon (7 per cent) and Dublin (6 per cent) had the highest incident rate when it came to pedestrians.
Across all categories, male drivers were more likely to be involved in collisions or near misses – with 14 per cent of men admitting to accidents or close shaves, compared to 11 per cent.
The survey also found that such accidents were most likely to occur in wet weather – with 17 per cent of the incidents occurring in rain. Perhaps surprisingly, only 4 per cent of run-ins were recorded during fog.
"Naturally road surfaces are slicker and visibility can be affected during downpours, cyclists may swerve to avoid a puddle you won't necessarily see," said AA Ireland's Conor Faughnan.
"Pedestrians will be anxious to get out of the rain – so motorists should exercise extreme care and expect the unexpected."
Less than half of incidents reported to the survey occurred during daylight, with 20 per cent of incidents happening at dusk and another 28 per cent during darkness hours – stats which Faughnan said underlined the dangers of night-time driving.
"Given that the peak traffic volumes occur during daylight hours, the number of incidents occurring after dark is disproportionately high," he said.