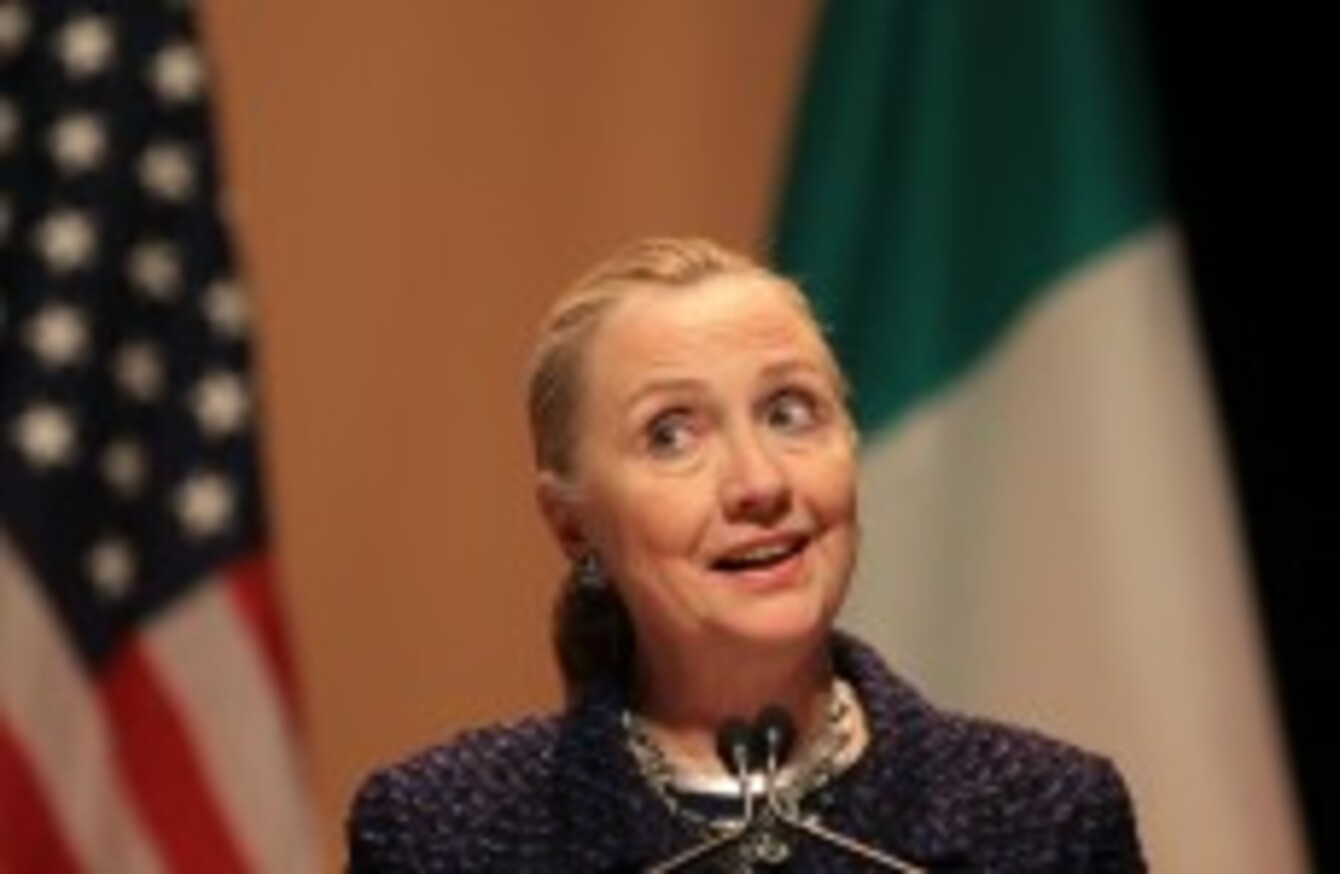 US Secretary of State Hillary Clinton at DCU today.
Image: Nick Bradshaw
US Secretary of State Hillary Clinton at DCU today.
Image: Nick Bradshaw
US SECRETARY OF State Hillary Clinton has said that global online freedom is one of the four frontlines of human rights that she will continue to fight for.
Launching the International Conflict Resolution Institute at DCU today Clinton said simply "freedom is freedom, online or off".
She said that the US is committed to protecting human rights online and that governments must be held accountable when they violate these rights. By the end of 2012 the US will have invested $1,000,000 to help ensure that, according to Clinton, people who live in oppressive internet environments can "exercise their rights more safely and reliably".
Under Secretary Clinton's term as US Secretary of State, the US has launched a world-wide strategy to respond to gender based violence and eliminate child marriage globally. She described the preservation of rights for women and girls as "the unfinished business of the 21st century".
She told the audience, in too many parts of the world women's lives and their health are disregarded as unimportant, words that hold particular significance given recent events in Ireland.
Religious freedom and civic rights are two other aspects of human rights that Secretary Clinton said she will continue to campaign for long after she has stepped down as US Secretary of State.
After her speech Secretary Clinton was presented with the Concern Fr. Aengus Finucane Award for her services to humanity during her term as US Secretary of State.
She said she was honoured to speak at DCU, a university internationally renowned for "its international student body and commitment to help solve urgent global problems through study and innovation".
Tomorrow Secretary Clinton will travel to Belfast for what will be her eighth trip to Northern Ireland.