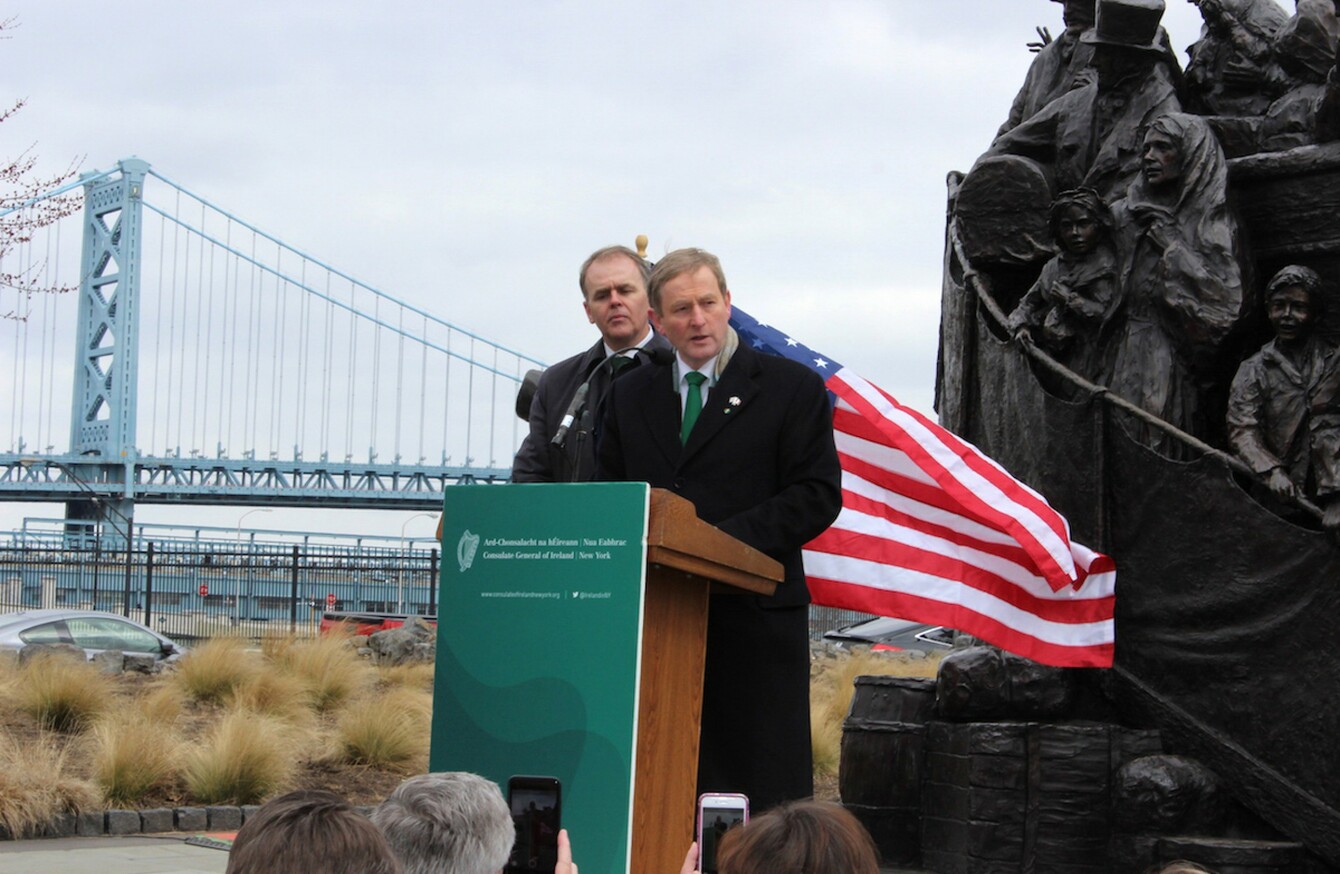 Image: Merrion Street/RollingNews.ie
Image: Merrion Street/RollingNews.ie
TAOISEACH ENDA KENNY has confirmed that the government is considering introducing online voting to allow the Irish diaspora to vote in presidential elections.
While at the Famine Memorial in Philadelphia as part of his visit to the United States for St Patrick's Day, Kenny was asked by reporters if they were considering introducing online voting.
A clip, played on Morning Ireland today, gave his reply:
Yes. Yes, this is all part of the questions that need to be answered.
If you take a welder in Alaska, or a farm worker in Queensland Australia, they may not be in a position to actually travel to an individual centre to vote.
"And for that reason we will have to explore all of the opportunities that exist here."
Speaking on critics of the diaspora vote, Kenny said that the question was for the Irish people, and said that there have been low turnouts in elections here.
He added that Irish people abroad had continuously asked him why they can't have a more central role in politics in Ireland.
"Having considered this matter over the past period," he told reporters, "taking into account what the fifth report of the Constitution Convention said, the government last week agreed that we should extend voting rights to emigrants and the Irish diaspora including Northern Ireland, and that we would do that in time, not for the next presidential election, but for the one after that in 2025."
This month an options paper will be published, which will set out the categories and conditions that the government want people to discuss.
"Also the [compilation] of a new electoral register which will accommodate that, and when those questions are put and answered to our satisfaction and the agreement of everybody, we will then hold a referendum to give effect the extension of voting rights to emigrant people."