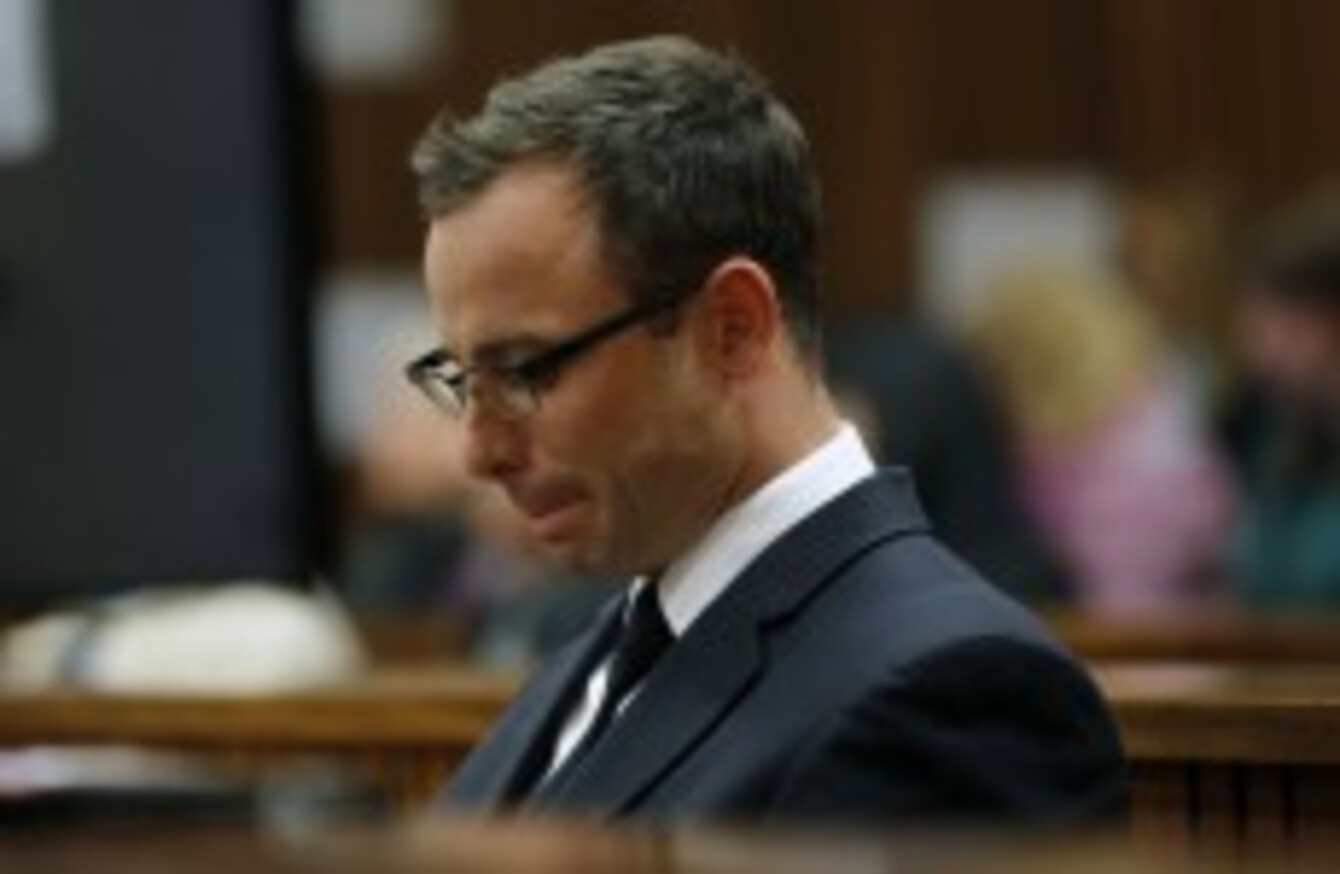 Image: AP/Press Association Images
Image: AP/Press Association Images
Updated 11.01 AM
THE DEFENCE FOR Oscar Pistorius has closed today as the trial moves towards its final phase.
Final arguments are now scheduled for 7-8 August.
Lawyer Barry Roux said he had finished calling witnesses to testify in the trial after telling the judge the decision was made after final consultations with his team.
"We close the case for the defence," Roux told Judge Thokozile Masipa.
The final witness called by the defence was a doctor who had treated Pistorius in the past.
Chief prosecutor Gerrie Nel said the prosecution will file closing arguments on 30 July and the defence will do so on 4 August.
He and Roux agreed to then return to court on 7 August to give final arguments before Masipa.
Pistorius shot and killed his girlfriend Reeva Steenkamp at his home in South Africa on Valentine's Day last year in what he has described as a mistaken shooting. The prosecution argues that he knew what he was doing and shot her after an argument.
Pistorius faces 25 years to life in prison is found guilty of premeditated murder, but could be sentenced to a shorter term if convicted of murder without premeditation or negligent killing.
Additional reporting by Associated Press and Rónán Duffy