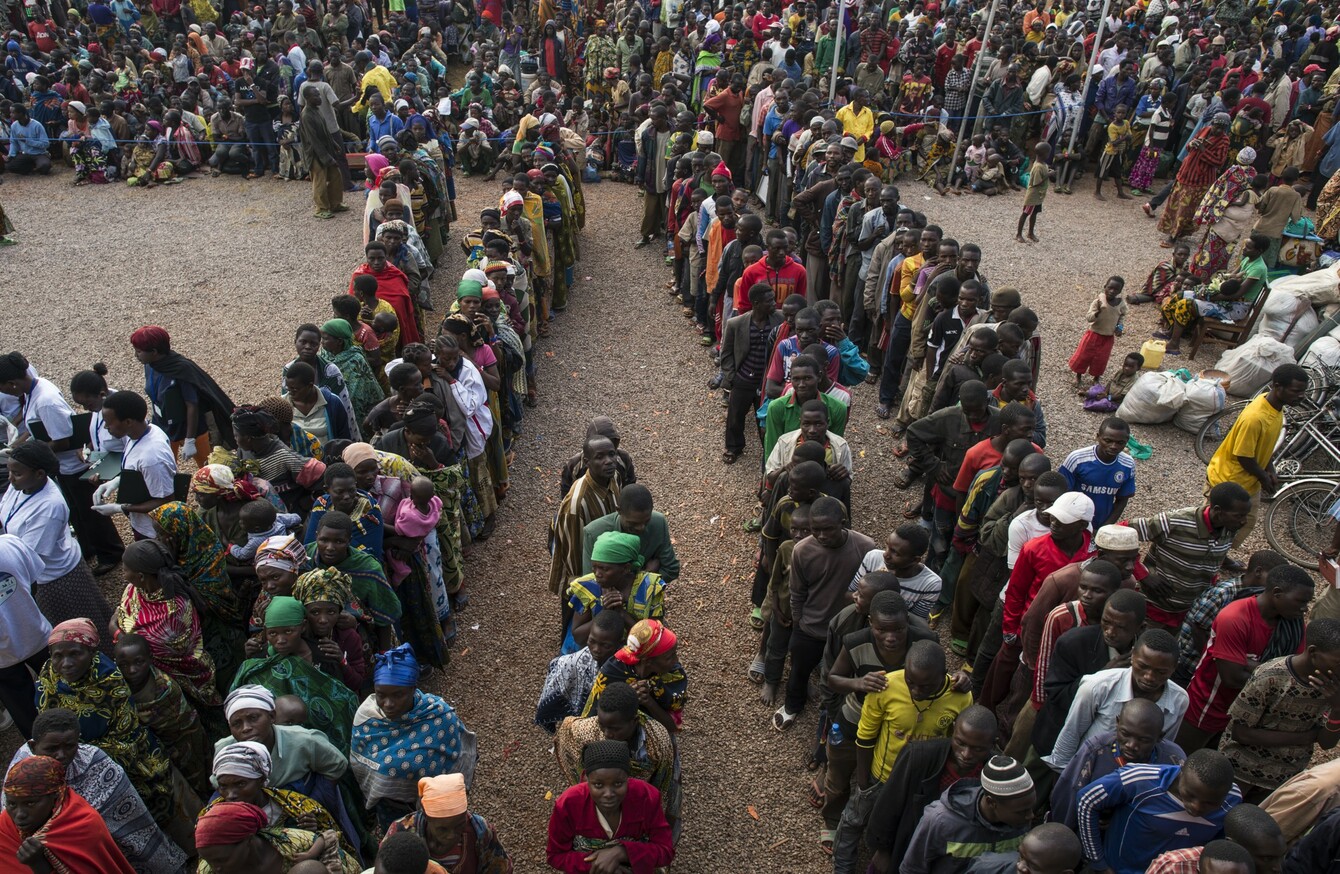 Tanzania. Burundian refugees collect food vouchers in Kigoma Stadium
Image: Benjamin Loyseau
Tanzania. Burundian refugees collect food vouchers in Kigoma Stadium
Image: Benjamin Loyseau
WORLDWIDE FORCED DISPLACEMENT is set to surpass 60 million people in 2015 for the first time.
The warning comes from the United Nations High Commissioner for Refugees (UNHCR), who says that one in every 122 humans today is someone who has been forced to flee their home.
The organisation warned in its report, Mid-year Trends 2015, that 2015 will be the year to exceed all records for forced displacement.
The warning comes as Europe faces an unprecedented migrant crisis, with over one million people having crossed the Mediterranean as refugees and migrants so far this year.
The global refugee total has passed to 20 million mark for the first time since 1992, while applications for people seeking asylum had risen by 78% (993,600) on the same period last year.
Need for tolerance
The report, which only covers the first six months of 2015, also states that Europe has experienced an unprecedented influx of migrants this year.
Germany leads the way in terms of the number of refugees it has taken in, with 159,000 new asylum claims in the first six months of the year. Russia was close behind with 100,000 new claims – mostly people fleeing the conflict in Ukraine.
"Forced displacement is now profoundly affecting our times," said António Guterres, the High Commissioner for Refugees.
"It touches the lives of millions of our fellow human beings – both those forced to flee and those who provide them with shelter and protection.
"Never has there been a greater need for tolerance, compassion and solidarity with people who have lost everything."