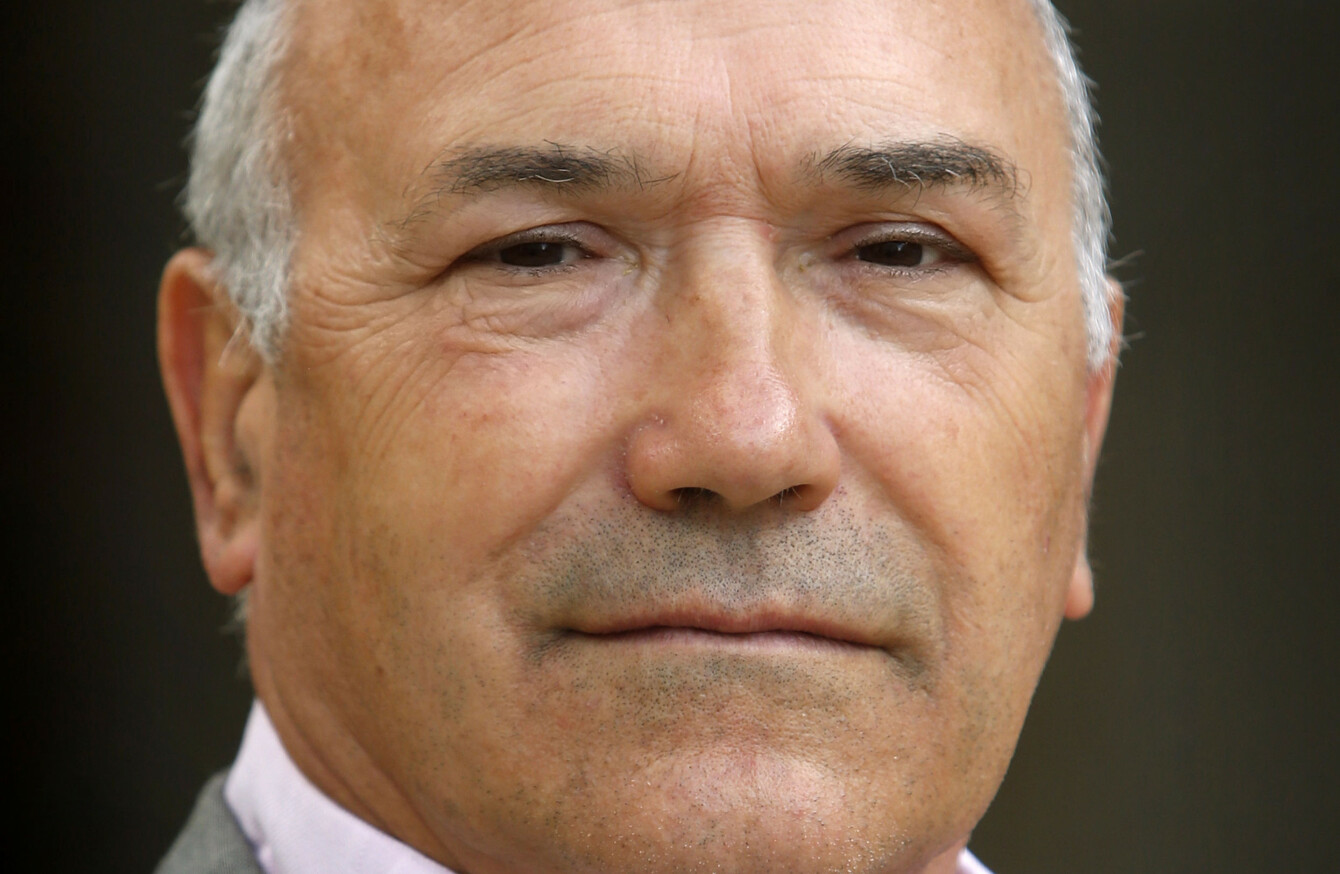 Oxfam UK chief executive Mark Goldring
Image: Danny Lawson via PA Images
Oxfam UK chief executive Mark Goldring
Image: Danny Lawson via PA Images
THE CHIEF EXECUTIVE of the Oxfam charity in Britain has hit back at criticism over the prostitution scandal that he said was "out of proportion", as the British charity agreed not to bid for more government funds until it cleans up its act.
Chief executive Mark Goldring has repeatedly apologised for failings in the way the charity dealt with claims of sexual misconduct by its aid staff but said some people refused to listen to explanations.
"The intensity and the ferocity of the attack make you wonder, what did we do?" he said in an interview with The Guardian newspaper.
"We murdered babies in their cots? Certainly, the scale and the intensity of the attacks feels out of proportion to the level of culpability. I struggle to understand it."
He suggested that some critics were motivated in part by opposition to taxpayer-funded aid - Oxfam received nearly €36 million from the British government last year.
The charity has unveiled an action plan to tackle sexual harassment and abuse and agreed not to bid for any more state funds until reforms were in place.
"Oxfam has agreed to withdraw from bidding for any new UK government funding until the Department for International Development is satisfied that they can meet the high standards we expect of our partners," aid minister Penny Mordaunt said.
She said all the government's charitable partners had been asked to give assurances on their safeguarding and reporting practices by 26 February.
"We have been very clear that we will not work with any organisation that does not live up to the high standards on safeguarding and protection that we require," Mordaunt said.
Oxfam has been mired in scandal since revelations one week ago that staff used prostitutes while working in Haiti following a devastating 2010 earthquake.
There have since been claims made about aid workers in Chad, Bangladesh, Nepal and the Philippines, and three Oxfam global ambassadors including South Africa's Archbishop Desmond Tutu have quit their roles.
Deputy chief executive Penny Lawrence resigned over the Haiti affair earlier this week and on Friday, Oxfam International's executive director, Winnie Byanyima, said it would haunt the charity.
"What happened in Haiti and afterwards is a stain on Oxfam that will shame us for years, and rightly so," she told the BBC, adding: "From the bottom of my heart, I am asking for forgiveness."
'Lies and exaggerations'
Ministers have demanded Oxfam produce a plan on how to deal with any forthcoming allegations, that it report any staff members involved in the Haiti scandal and that it fully cooperate with the Haitian authorities.
The aid group said it would create an independent commission with the power to access records and interview staff, and impose stricter controls on employees.
It will also double the number of staff engaged in safeguarding and triple its funding in this area to more than €800,000 euros, while also increasing investment in gender training.
Oxfam fired four staff members for gross misconduct and allowed three others to resign following an internal inquiry into what happened in Haiti in 2011.
But it admitted on Thursday it had rehired one of those sacked just months later.
Roland van Hauwermeiren, Oxfam's director in Haiti at the time and one of the three who resigned from the charity, dismissed the allegations.
"I have never been into a brothel, a nightclub or a bar in that country," the 68-year-old Belgian said in a four-page letter published on the website of Belgian VTM News.
"There were numerous men and women who tried to get into my house with all sorts of excuses to demand money, work, or to offer sexual services. But I never gave into these advances," he said.
Van Hauwermeiren, who has taken part in an internal inquiry at the British charity, said he told Oxfam he had engaged in "intimate relations some three times" at his home.
"This was with an honourable, mature woman, who was not an earthquake victim nor a prostitute. And I did not give her any money," he said, adding that he was, however, "deeply ashamed" of the liaison.