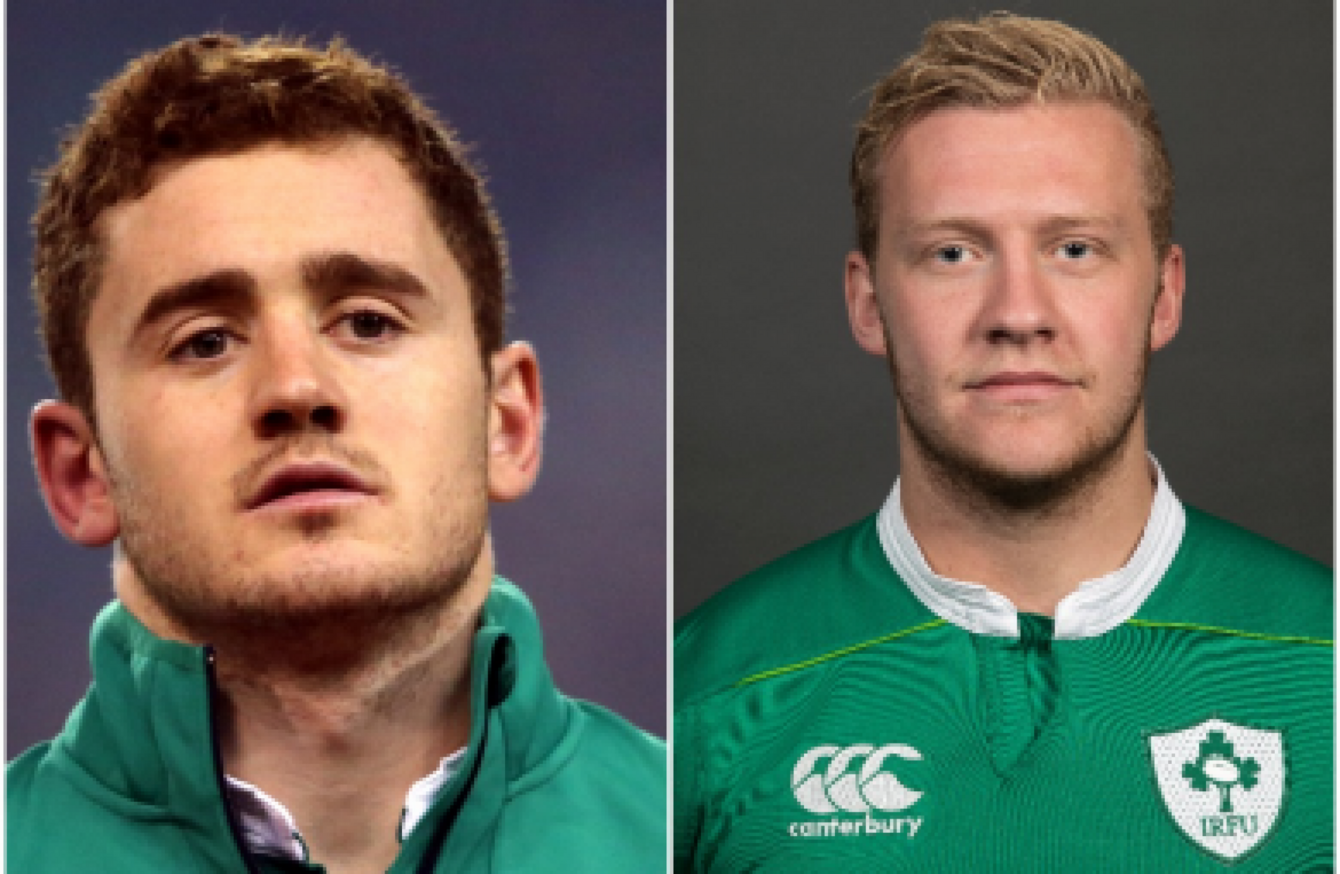 Paddy Jackson and Stuart Olding
Image: PA Images/inpho.ie
Paddy Jackson and Stuart Olding
Image: PA Images/inpho.ie
A JURY WAS today sworn in at Belfast Crown Court to preside over a trial of two international rugby players accused of sexual offences.
Paddy Jackson and Stuart Olding, who have both played rugby for Ulster and Ireland, have been charged with raping the same woman at a house in south Belfast in June 2016.
The players stood in the dock alongside two other men, co-accused Rory Harrison and Blane McIlroy, as a jury consisting of nine men and three women was sworn in.
Judge Patricia Smyth told the 12 jury members not to speak to anyone about the issues in the trial, and warned that any such discussion – even with family or close friends – would be a breach of the oath or affirmation they have taken.
They were also told that the trial will be likely to attract a lot of press attention. Judge Smyth told them "just ignore it." She also warned them not to conduct their own research into "anyone or anything to do with this trial", as to do so would also amount to a breach.
Jackson (26) from Oakleigh Park in Belfast, and 24-year old Olding, from Ardenlee Street, have both been charged with, and have denied, a charge of rape. Jackson has also been charged with sexual assault.
Also facing charges arising from the alleged incident on 28 June 2016 are Blane McIlroy, from Royal Lodge Road in Belfast, who has been charged with exposing his genitals, and Rory Harrison (25) from Manse Road, who is facing charges of perverting the course of justice, and withholding information.
The pair have denied all charges levelled against them.
The trial, which is expected to last around five weeks, is due to commence tomorrow.