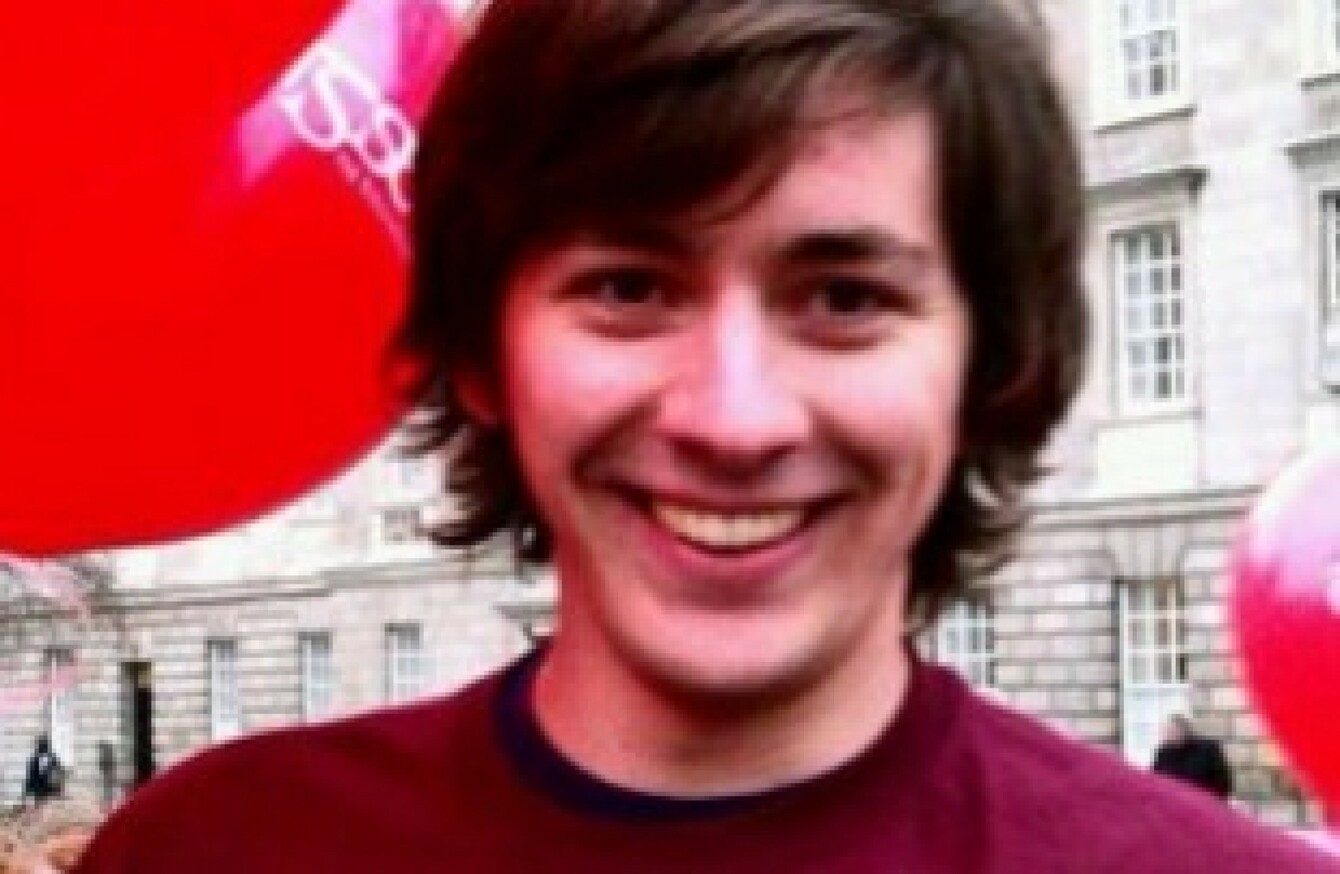 WHEN DUBLIN STUDENT Pádraig Schaler left Ireland for a J1 trip to Cape Cod, the visit changed his life completely.
The bright and popular young man should have had the same J1 experience as thousands of other Irish students, but a traffic accident left him in a coma, with serious brain injuries.
After hospital treatment in the US, he was moved to his father Reinhard Schaler's home country of Germany, as he and Pádraig's mother Patricia O'Byrne felt that Ireland's healthcare system had failed their son.
They believed that Pádraig would not get the therapy he needed in Ireland. In Hamburg, they saw their son awake from his coma and receive therapeutic care.
Returning home
This summer saw an even bigger change for the family, with Pádraig moving back to Ireland. This was a huge step for them, but meant that Patricia and Reinhard would not be commuting to Hamburg (their daughters had remained in Ireland).
Returning home is not without its challenges – but Pádraig has stunned the family with his progress.
"What he will need is continuous therapy and care in Ireland," Reinhard had previously told TheJournal.ie. "In Ireland, you have to pay for that yourself."
Pádraig is in the National Rehabilitation Hospital in Dun Laoghaire most of the time, but comes home on weekends.
Pádraig has to go to the NRH to be assessed by the HSE for the home care package, which his father said is "taking an unbelievably long time".
"He will hopefully be home for Christmas," said his father, who has been keeping a blog on the family's journey. "We're not quite sure if he can go back or has to stay."
He has described how a home care package application has been made, but they are still awaiting news on where Pádraig can receive therapy.
An Saol
Inspired by their experiences, the family have set up An Saol, which they hope will provide therapies for Pádraig but also to other people affected with brain injury. It is aimed at those who are waiting to go to the NRH (rather than having to wait in an acute ward), or who have recently left it.
"If you want appropriate therapy, you would have to do it yourself," said Reinhard. The family were given the details of a neuro phsyio for Pádraig, but the charge is €110 an hour.
A meeting of volunteers for An Saol, which is a registered NGO, took place on Monday of this week. The parents of Sarah Walsh, who Pádraig's family met while she was in hospital, have donated a substantial amount of money to An Saol.
"They know how important it is for young people to get access to appropriate and right therapy," said Reinhard of Sarah Walsh's parents.
Communication
Pádraig is now using EAT (electronic assistive technology) in the NRH, which means he presses a switch to answer yes and no questions. He's also using it to turn the radio on and off, meaning that he's making this decision himself.
His parents have been using EAT to chat to him about how he is feeling and reacting to certain medicines, and also to go through a specific alphabet with him which is for people using EAT.
"In the last two weeks he has made a big jump in terms of communication," said Reinhard. "He is very consistently able to respond to questions, able to recognise numbers and words."
That is a huge step forward for him. There is no doubt that he understands what is going on around him. We knew that all along but it was sometimes hard to convince therapists and doctors. There's no doubt about it now. He can understand and react [to things].
He has a special appointment with a technology firm, Tobii Dynavox, later this month. The family hope to speak to them about technology that would enable Pádraig to put words together to help him express himself better.
Reinhard said that Pádraig is making "huge progress", not just with using his left foot, but also his hand. He has also been getting lots of visitors.
"His friends call in. Not every day, but a lot of days during the week there is somebody there in the evening to see him," said Reinhard.
Planning ahead
The family are focused on Pádraig's treatment, but also on progressing An Saol in 2016. "Before the end of the year we will be putting a job advertisement in place," said Reinhard. "We are looking for a neuro therapist and hope to employ that person then early next year."
We will start with home visits and therapists going to where the injured are. The ultimate aim is to set up a house where people can go as the visitors or stay if they cannot be left at home with families.
He is also planning seminars on topic such as the cross-border directive, which allows people access to therapy outside of Ireland.
In addition, they are planning to hold a meeting of families that have family members who have a severe brain injury.
This is on top of the fundraising that is taking place, and the events planned for next year. Two fundraising cycles in the US are in the works, one in California, and one from Boston to Brewster, where Pádraig was injured.
The hope is not just to raise money, but to raise awareness about severe brain injury.
Looking to the future
Pádraig still needs 24-hour care, and can't control his body, but being able to communicate with his family is a huge and important step.
One major challenge is to ensure that Pádraig gets the various therapies he needs.
An extension is being built onto the house so that Pádraig can live comfortably there.
Being back in Ireland has meant some special moments for the family. Pádraig was recently the guest of Irish band Kodaline when they played the 3 Arena – they even invited him in to meet them before the show.
"It was a very long day for Pádraig. And an incredible experience. The first of many concerts to come. One that neither Pádraig nor any of us will ever forget," said his proud father.
To find out more about Pádraig's progress, visit Reinhard's blog. More information on fundraising can be found at www.caringforpadraig.com and @forpadraig