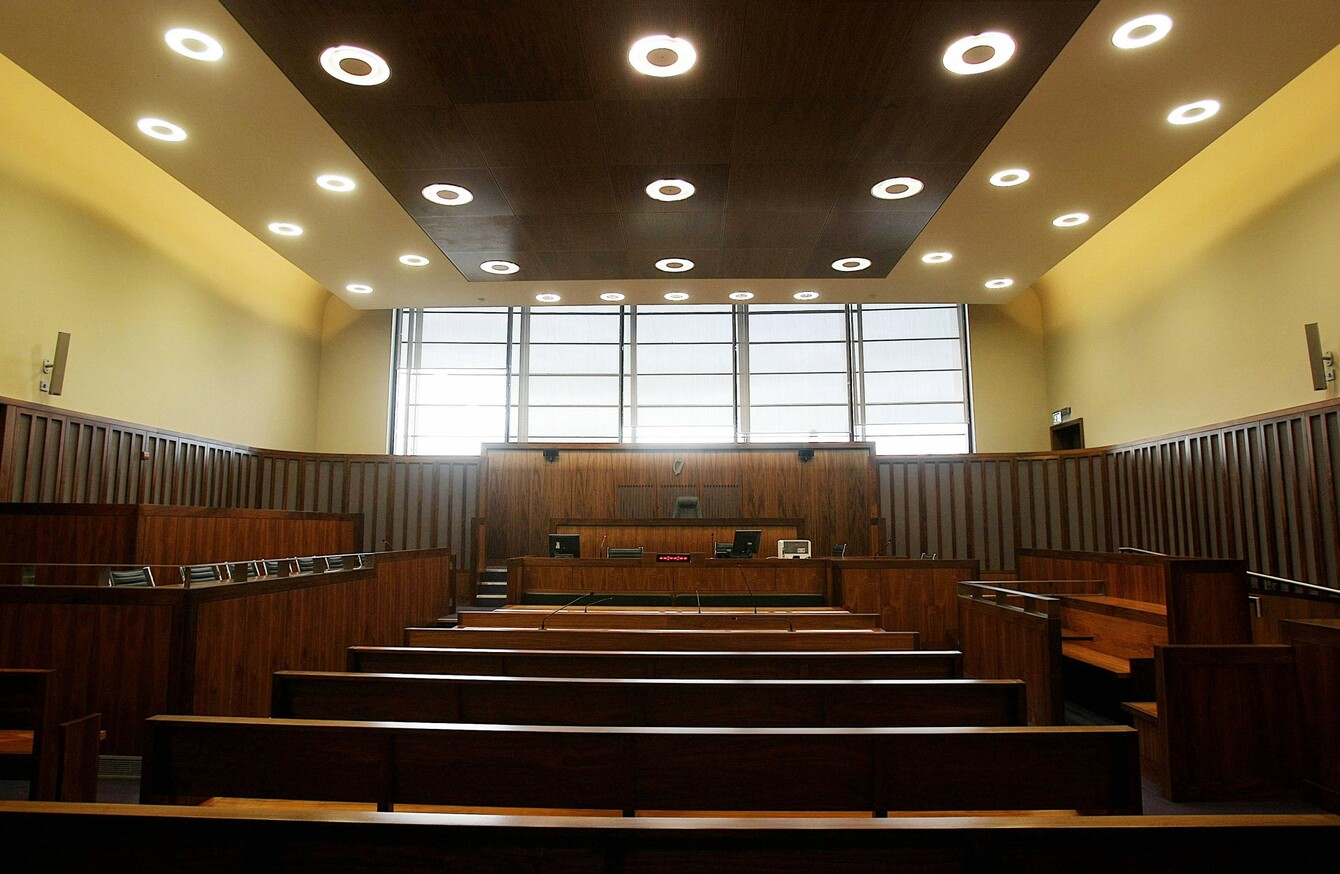 Image: PA Archive/Press Association Images
Image: PA Archive/Press Association Images
A JUDGE HAS jailed Faisal Ellahi for 13 years for raping a young woman with Down syndrome.
Ellahi (34) who is originally from Haripur in Pakistan, had pleaded not guilty last year to rape, sexual assault and having sex with a mentally impaired person at his Dublin home on 12 June 2013. A jury at the Central Criminal Court convicted him of the rape and sexual assault charges.
Mr Justice Tony Hunt said he would not suspend any portion of the sentence as he hoped Ellahi would not be in the community on release.
He said the crime, which had "carelessly demolished" the victim's independence, was at the lower end of the upper range in seriousness.
Judge Hunt commented that the "frightening, appalling, disgusting and depraved" offence committed by Ellahi had taken away years of work in helping the woman lead an independent life.
He said this was "all blown away for a couple of minutes of instant gratification".
The judge noted that Ellahi had been out "prowling" the streets approaching another woman at the same time his victim was returning home.
Victim impact statements
He said some of the most difficult evidence in the case was the reaction of the woman's family members at her "dehumanised" state.
He complimented the victim's mother on her dignity and fortitude in meeting the case and wished the family well in future as they "restore" the woman to her independence.
He added that he hoped the Minister for Justice would take every step to remove Ellahi from the country when his sentence was completed.
Judge Hunt backdated the jail term to when he entered custody.
The trial heard that the victim told a specialist interviewer that Ellahi locked the door behind them and that she was afraid he was going to stab or kill her.
"I wanted to go home but he wouldn't let me," she said. The woman said that at one point she panicked and started banging on the door screaming "help, Mum, help".
Stop women to ask for sex
Ellahi gave evidence in his own defence in which he admitted propositioning many women as he walked the streets near his Dublin home. He said he would stop women and ask them to come home with him for "consensual fun". He said he also used prostitutes.
The court heard evidence from 16 women who were approached by Ellahi in the area around the time of the rape. One women who lived across the road from him said he tried to force his way inside her home after she returned from a night out.
During his evidence, Ellahi admitted "sexual contact" with the special needs victim but denied penetrative sex and claimed that he didn't know she had a mental impairment. He said she looked "normal" to him and that she enjoyed herself.
'Never heard' of the condition
He said he had never heard of Down syndrome until his arrest. He said in his native country people with mental impairments were kept at home or in hospitals and that they wore name badges to indicate they were disabled.
Ellahi moved to Ireland in 2005 where he found work as a security guard. He was unemployed at the time of the rape and spent his days walking the streets, he said.
A psychologist for the defence, Dr Rioghnach O'Leary said Ellahi came from an area of Pakistan where Sharia law was practised and where there were strict rules against physical contact between men and women.
She presented evidence that he was in the bottom 3% of the population in cognitive functioning and as a result "would have difficulty in adapting to social norms" in Ireland. However, because of time constraints, no "lie scale" testing was carried out which would show if the subject was attempting to skew the results of the intelligence tests.
The doctor also said that he showed an elevated sexual preoccupation and that he had a "singular focus on women as potential sexual partners".
The trial heard that the woman had a mental age as low as seven in some areas and that she required supervision to do everything except wash and dress. An assessment found that she could not live independently or protect herself against serious exploitation.
The day of the crime
In the late afternoon of 12 June 2012, the woman's mother was worried when she hadn't returned home soon after her as expected. She was about to call gardaí when she heard her daughter banging at the door shouting "Mum, Mum, help, help, let me in."
Gardaí were called and a massive investigation was launched. Officers canvassed the area and put out a public appeal for information which led to several women coming forward to say they had recently been approached by Ellahi.
The victim was driven around the area and was able to point out the door of the premises she was taken to. Gardaí spoke to everyone who lived in the building including Ellahi who denied any knowledge of the incident.
Over the following nights detectives kept watch outside his house. One night they observed him leaving and speaking to two 15-year-old girls in the street. When the girls walked away he began to follow them until gardaí intervened.
He was arrested a week later and interviewed four times. He initially told gardaí he regularly brought women he met on the street back to his house for sex but that he didn't meet anyone that day. Forensic testing later matched his DNA to that found on the woman.
Afraid for her life
In her interviews the woman said she was out with her mother that day but that they became separated.
She said a man found her on the street and pushed her into a corner before saying "come with me". She said the man told her he was going to help her before taking her by the hand to a house. "He didn't help me," she said.
I was confused and scared and sick.
She said he locked the door behind them and that she was afraid he was going to stab or kill her. "I wanted to go home but he wouldn't let me," she said.
The woman said that at one point she panicked and started banging on the door screaming "help, Mum, help."
She said the man kissed her with his tongue and took off both their clothes before they "had sex" and he put his penis in her vagina. This hurt her, she said.
Asked by the interviewer if she knew what sex was, the woman replied that she didn't but she could feel his penis hurting her.
She said that at one point she heard a woman come through the front door and say "I'm home, honey, I'm home." She said she thought it might be the man's girlfriend or wife.
She said he then walked her downstairs to the door and she went home.