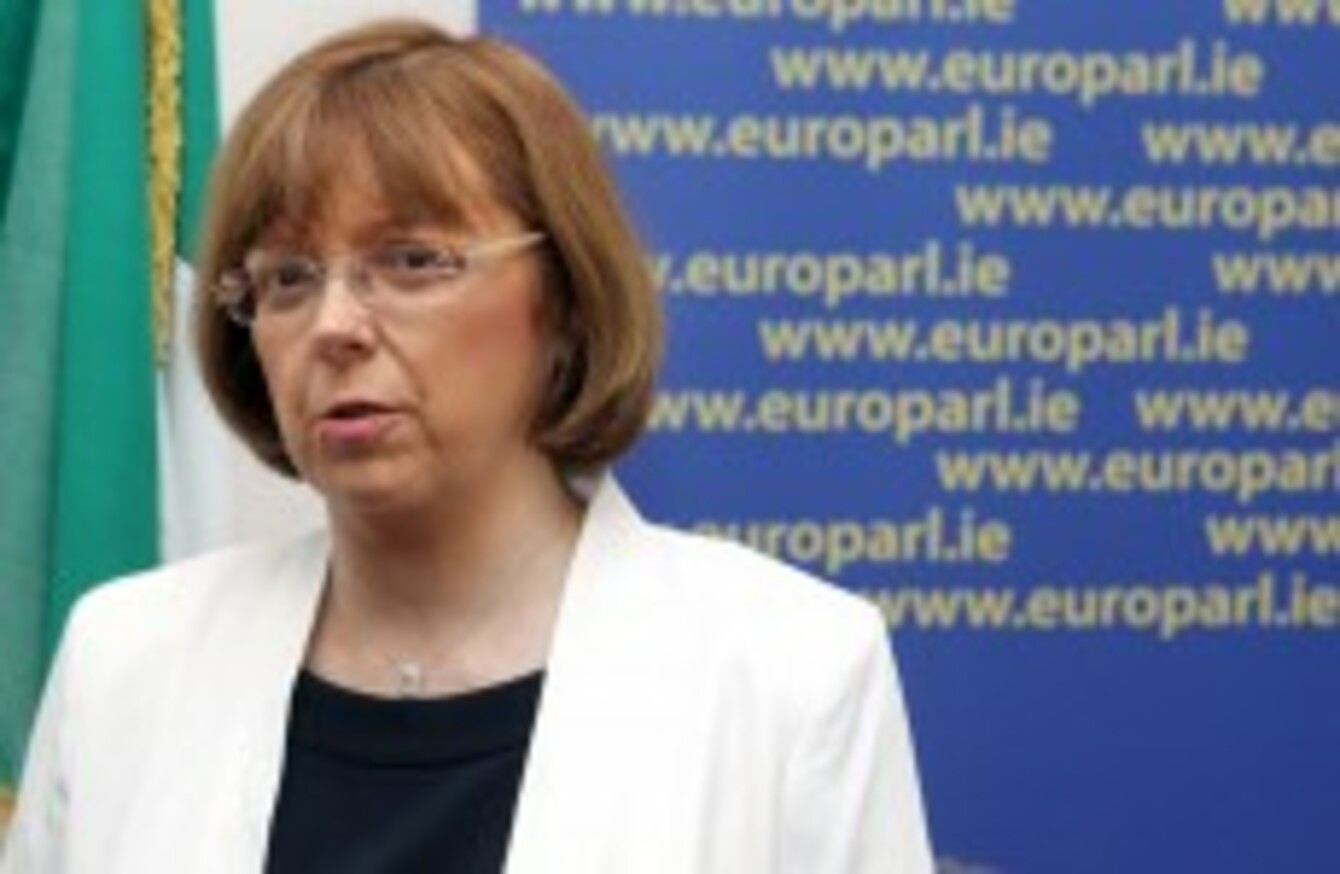 Irish Labour MEP Emer Costello.
Image: Sam Boal/Photocall Ireland
Irish Labour MEP Emer Costello.
Image: Sam Boal/Photocall Ireland
IRISH MEP EMER Costello has said that the "single biggest obstruction to peace" in Palestine is the expansion of Israeli settlements which she said is resulting in the "death of so many communities".
The MEP led a working group to Palestine this week and at a roundtable event with a number of NGOs in attendance yesterday, she said she was "still concerned and dismayed at what we saw on the ground".
She commented that the rate at which Israeli settlements in Palestine were expanding was "alarming" and there was evidence of the "forcible displacement of entire communities".
"There's a more subtle type of displacement as well in that no development by Palestinians can take place, no expansion of their homes, they can't put a nail in the wall without the authorities threatening to demolish," she said.
Israeli Prime Minister Benjamin Netanyahu has maintained that Israel has the right to build anywhere in Jerusalem. He has also argued that the expansion of settlements is necessary for the protection and security of the Israelis living in them.
Costello also spoke of the redistribution of land in the region with "fertile lane being sectioned and given to settlements".
Charities and organisations at the event in Dublin gave examples of this happening to Palestinian families.
(Image: Trócaire/ Alan Whelan)
Trócaire's Garry Walsh recounted the story of a man called Waleed Abohanya who has had two thirds of his land confiscated due to settlement expansion.
On Wednesday, some 1,500 new settlements were announced and Walsh said the European Union and international community as a whole need to take action.
People like Waleed cannot wait for us to take our time.
It is thought that the announcement of these new apartments was made to appease right-wing lawmakers and the Israeli families of the victims of 26 Palestinian prisoners, convicted of murder, who were recently released.
Also speaking at the event was Rachel O'Hanlon of the Ecumenical Accompaniment Programme in Palestine and Israel (EAPPI), who provided details about Ahmad Nabhan Mousa and his family.
(Image: Rachel O'Hanlon/EAPPI)
Over two nights in March this year, she said settlers "destroyed between 150 and 200 young olive tree saplings" in fields belonging to Ahmad Nabhan Mousa and his family.
#Open journalism No news is bad news Support The Journal

Your contributions will help us continue to deliver the stories that are important to you

Support us now
(Image: Rachel O'Hanlon/EAPPI)
"These trees were planted in 2012 with the help of the Joint Advocacy Initiative and YMCA," she said. "Ahmad Nabhan Mousa was too upset to meet with us but his grandson Abu Zuheir Mousa told us of the devastation for the family." He said:
"It's not just our income, it's our life. The settlers make many problems for us but the authorities never act. My grandfather cried for this."
EAPPI volunteer Jenny Derbyshire with Ahmad Zuheir Mousa (Image: Rachel O'Hanlon/EAPPI).
While those speaking at the roundtable welcomed ongoing peace talks, Costello said she was "skeptical as to the goodwill and intentions of the Israelis" and questioned whether it was a "stalling process" to convince the international community that they are willing to engage.
She concluded by saying that the occupation of Palestinan territory by the Israelis was "the ultimate problem".