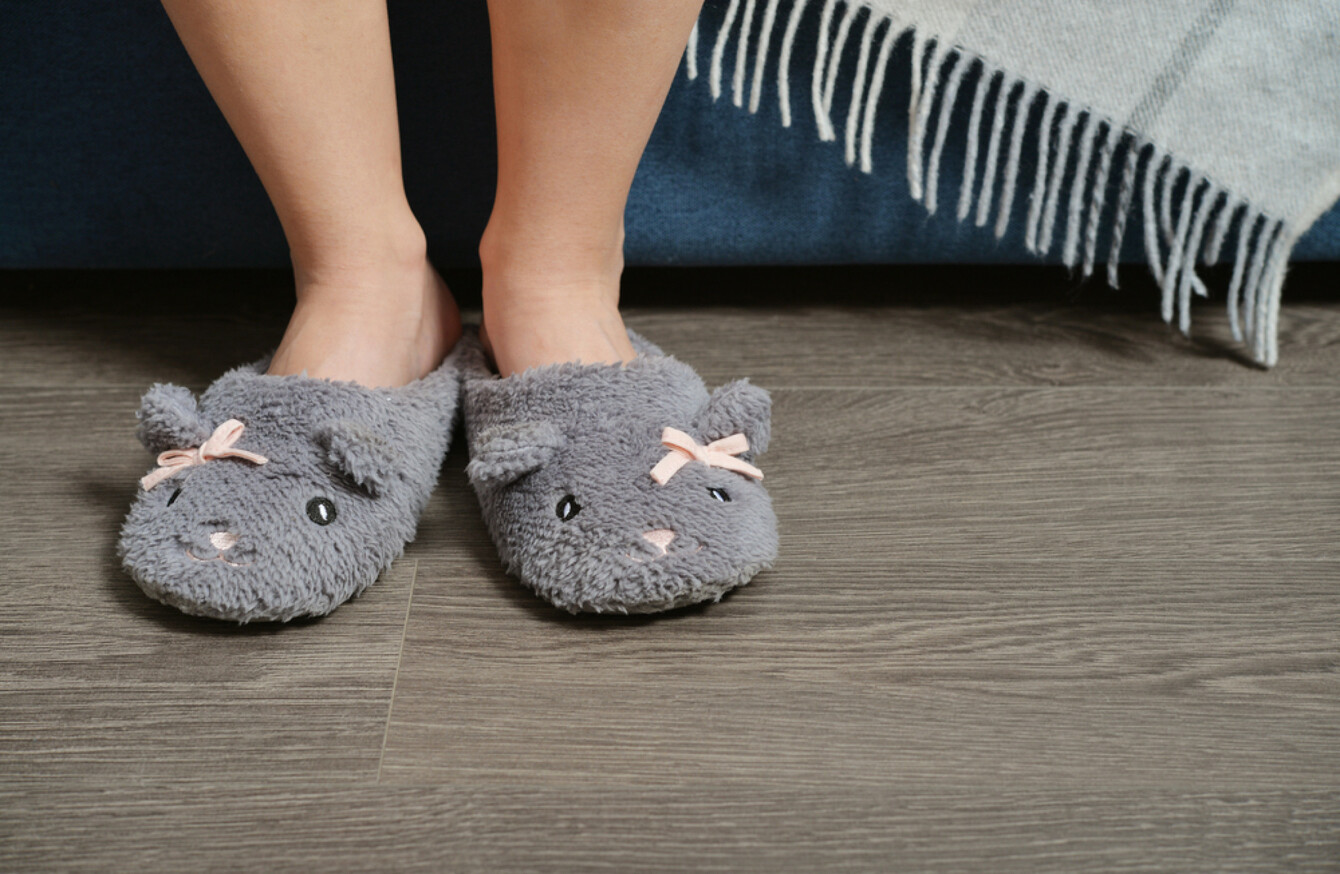 Image: Mama_mia via Shutterstock
Image: Mama_mia via Shutterstock
PIONEERING RESEARCH ON Irish palliative care has indicated that a high proportion of patients with serious mental health issues aren't being treated for physical conditions.
All-island palliative care research published this week examined four main areas relating to palliative care north and south of the border: those with serious mental illnesses, children and families, those with intellectual disabilities and the effect of giving care had on family carers.
The branch of research that focused on serious mental health issues sought to clarify whether people with serious mental health issues such as chronic anxiety and bipolar disorders were being treated for physical illnesses.
Their study indicates that a high number of Irish patients with serious mental health conditions aren't often believed when they list symptoms, or the person doesn't recognise that they have a physical illness themselves.
The study was carried out by asking 2,500 GPs in the Republic of Ireland and 328 psychiatrists on what proportion of their patients had chronic healthcare needs.
According to 567 GPs' responses, of their patients with mental health illnesses, 35% also had palliative care needs. Psychiatrists responses indicated that 55% of their patients had palliative care needs.
Over 80% of GPs and psychiatrists agreed that patients with a diagnosed mental illness have more difficulty expressing their physical health need; the same percentage of GPs agreed that patients with a diagnosed mental illness were more likely to have their physical health conditions overlooked.
Although palliative care is often misunderstood as meaning end-of-life care, it comprises treatment of patients with a variety of chronic conditions and serious healthcare needs.
Palliative care in Ireland was mostly focused on cancer patients, but has since developed to include illnesses such as cardiovascular and respiratory conditions among people aged as young as 16.
UCD Associate Professor Ann Sheridan, who led the research into the subject, said that around the world there's relatively little known about how people with mental health issues or intellectual disabilities access palliative care, but that her team were quite surprised by the findings.
She said that there were a few conclusions from the research.
"…Physical illnesses are not facilitated correctly in acute mental health services because people tend to not believe them, or because they attribute physical health problems to their mental health conditions. That, and the person themselves may not recognise their physical health conditions."
People who are mentally ill are less likely to be admitted for cancer treatment, because the patient is considered not to have the capacity to deal with it, or won't engage with the treatment, or doesn't have a quality of life that warrants intervening.
She stresses that this isn't about attributing blame, but about acknowledging a problem and finding a way of addressing it.
"We need to educate people and change attitudes around mental illnesses. People don't make up symptoms and try to get in there – what we need is we need them to be believed and not attribute physical symptoms to the person's mental health condition."
'How much choice do they have?'
A separate branch of the same all-island palliative care research also indicated that more services need to be made available across the country.
It highlighted issues that affect carers looking after family members with palliative care needs, which include isolation, a lack of support, a lack of clear information about the trajectory of their relative's illness, the timing of communication, and how news is broken to people.
"The majority of carers are women," the study's author says. "So an elderly wife might be caring for her equally elderly husband, and considering that's unpaid care of people in the home, there's a social justice issue at the heart of it – at the end of the day, how much choice do they have?"
#Open journalism No news is bad news Support The Journal

Your contributions will help us continue to deliver the stories that are important to you

Support us now
The author of the study is Philip Larkin, Professor of Clinical Nursing (Palliative Care), UCD School of Nursing Midwifery and Health Systems and Our Lady's Hospice & Care Services.
"We looked at patients and families who don't get access to palliative care and why that's the case," Professor Larkin told TheJournal.ie.
Most of the studies would have been community-based, so we were working with GPs, with people living at home, and with people at hospices.
He said that there aren't enough palliative care facilities on the island of Ireland, which becomes a "social justice issue" when you consider "what options people have to choose from when their loved one must be looked after?"
He said that sometimes, those with serious mental health issues and palliative care needs get placed in mental health settings, and that people who outline what their care needs are "aren't always listened to".
"They're saying that they have needs, but they're not heard.
The marginalised person isn't always listened to, and isn't thought of. GPs would say that they wouldn't think to move a patient with a disability on to palliative care, but early intervention and early referral are essential [to get the most from the service].
"The marginalised in our society should be offered the same palliative care that everyone else is."
He says that part of the problem is the misunderstanding of palliative care centres and hospices as places almost exclusively for patients suffering from malignant forms of cancer or terminal illnesses.
Larkin says that now palliative care is becoming more of a pressing issue – something that is being considered as part of the healthcare system rather than "a nice thing if you had a bit of money".
"It's how we learn to engage with those who don't traditionally get care… we can't be selective about who we have."