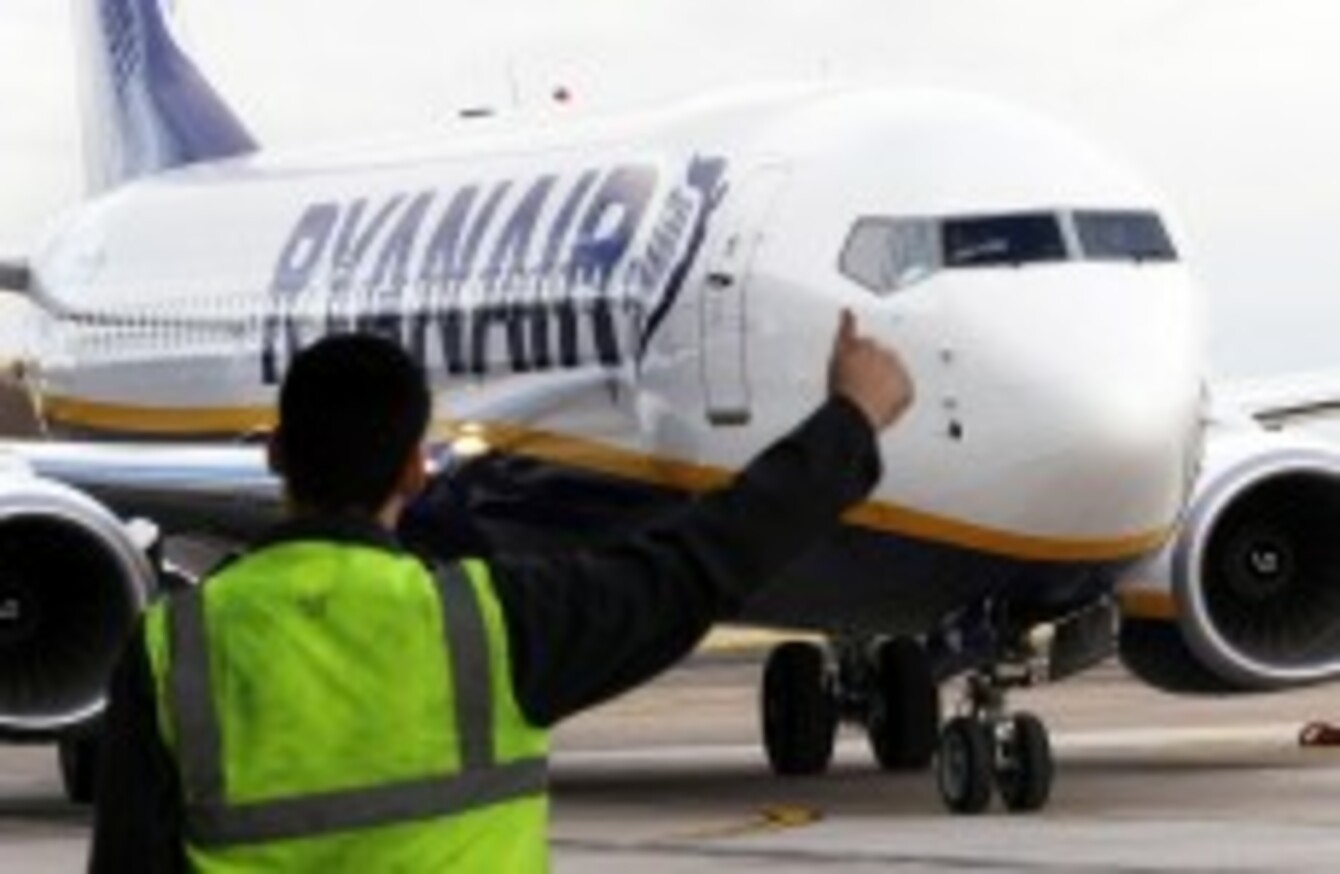 Image: [File photo] Danny Lawson/PA Wire
Image: [File photo] Danny Lawson/PA Wire
PASSENGERS ON A Ryanair flight have spoken of how they feared for their lives when their plane plummeted 12,000 feet in mid-air less than two weeks ago.
Flight FR449 was travelling between Liverpool and Dublin on the evening of May 20 when its pilot made an emergency announcement – saying "emergency descent, emergency descent," before triggered the lowering of oxygen masks.
"One of the hostesses was sobbing, she was in bits. Her behaviour frightened the staff and it made us think, 'If she is afraid, then we really must be in trouble'," one passenger told the Irish Mirror's Cathal McMahon.
The crew descended from 18,000ft to 10,000ft to resolve a problem with cabin pressure, before it dropped again to 6,000ft, but the plane ultimately made a safe landing.
The Air Accident Investigation Unit has begun an investigation into the incident.
Read more on the mid-air scare in the Irish Daily Mirror >